Dear Friends,
As mentionned last week, Tommy had to be operated because of the infection he had in his arm.
Last Sunday, a friend and surgeon accepted to help us for free and donated all his time and knowledge to save Tommy's arm. At J.A.C.K. everyone was extremely nervous but confident as we knew Dr Nestor and his assistant would do all their best!
Tommy did extremely well too and Papa Augustin helped him go through these tough and painfull moments. Following pictures will show you the different steps of the operation…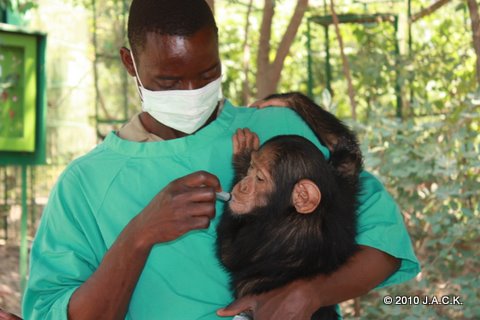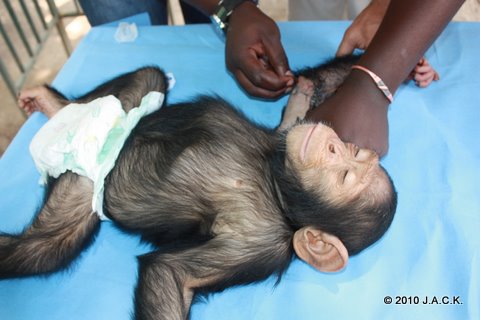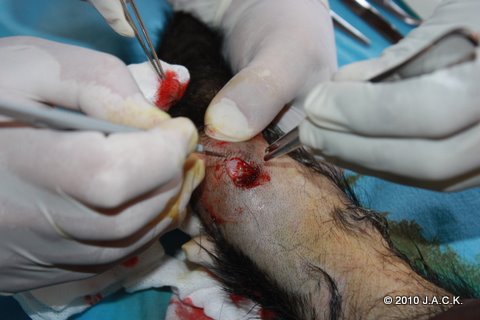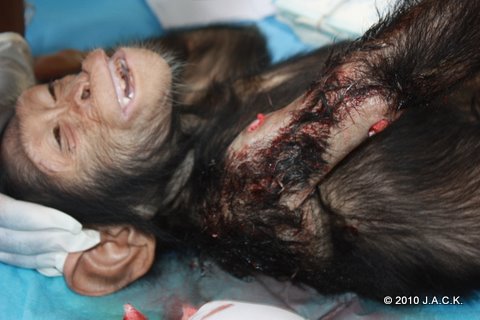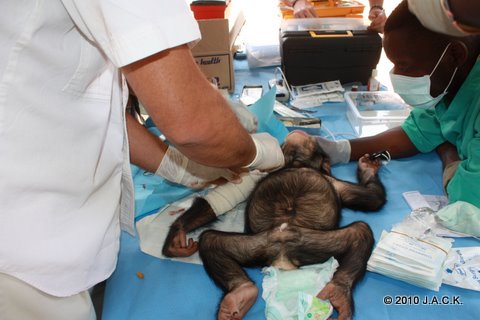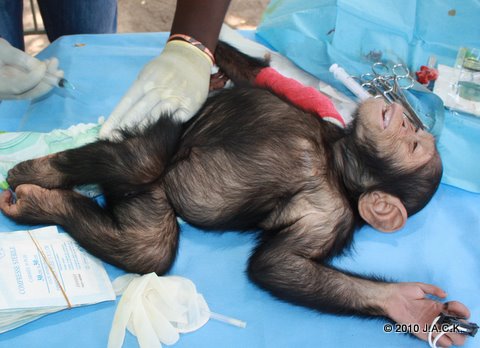 Tommy opening his eyes
Tommy did well during operation and we are now crossing our fingers the infection will clear up completely and that all this painful moments will be over very very soon…
Well done baby Tommy! We are so proud of you and we promise we will do our best to keep your arm and your health safe!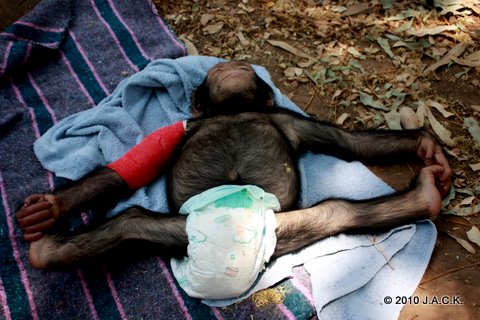 Roxane/J.A.C.K.