Hi Everyone,
No good news for today: we had an X-ray of Tommy's arm and he has osteomyelitis.
Remember, I told you he had had a pellet gone through his right arm and different treatments had been given to Tommy before his transfer to our sanctuary.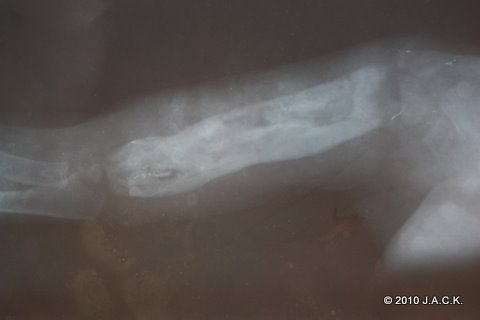 The results are not positive: his bone is infected inside and oral/injectable treatment (Lincomycin) apparently isn't enough. The best thing appears to be a curettage of the sick bone…
We have found a surgeon in Lubumbashi ready to help, so I'll come back to you very soon…
Roxane/J.A.C.K.