Hi, everyone!
Please, have a look at the following pictures…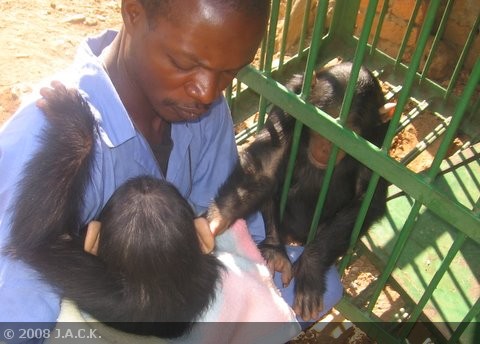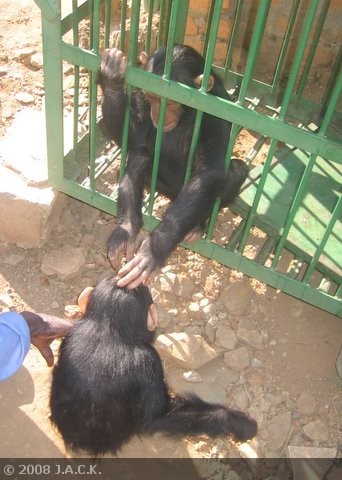 Yes, yesterday, Tongo was  introduced to our sweet little JANE.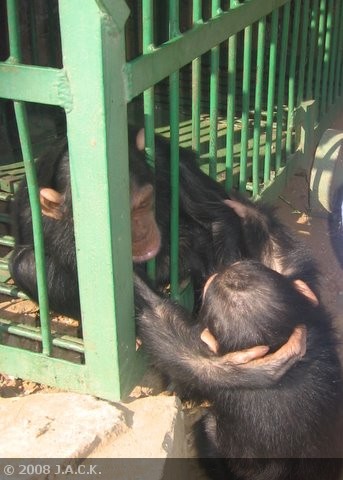 JANE was still in her small quarantine enclosure and Tongo was close to her with Faustin.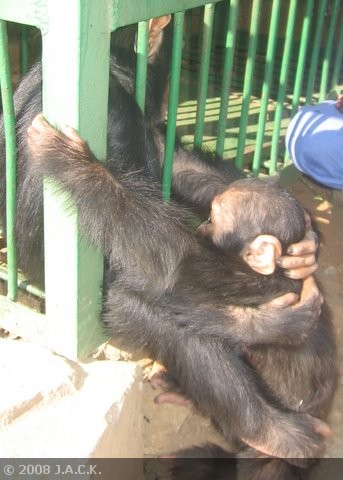 JANE had no hesitation at all, opened her arms widely and couldn't stop from hugging the little one…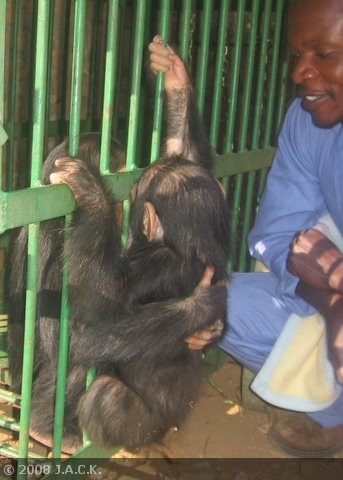 We had tears in our eyes: these moments were precious, full of love and tenderness. And, once Tongo went a bit too far from her, JANE started crying.
Tongo seemed to enjoy to be  with his new friend but he very often felt lost especially when he noticed Faustin had taken some distance.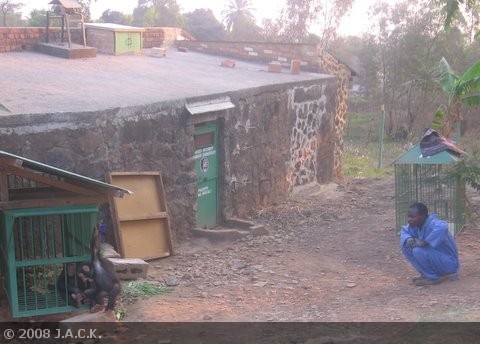 Also, because JANE is going to move in her new quarantine place, Faustin showed Tongo the enclosure where he is soon going to stay with his friend.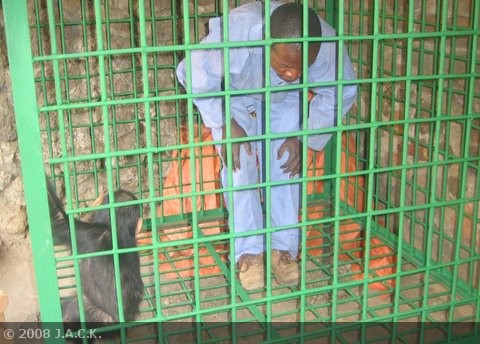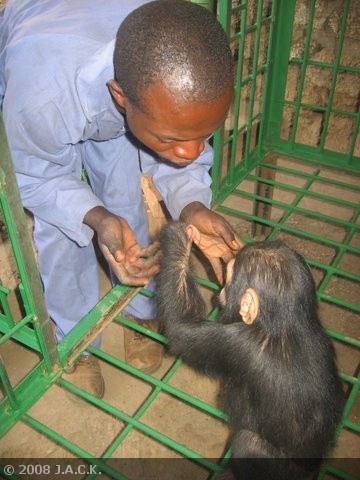 It is now just a matter of time – we are sure JANE is going to accept Tongo quickly and that she will take good care of him.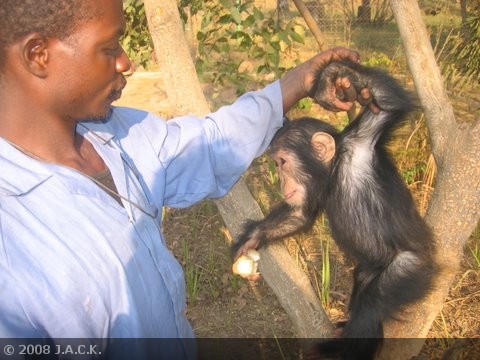 Faustin is staying with us a few more days. Introduction will be finished by then and we do hope all will be fine afterwards…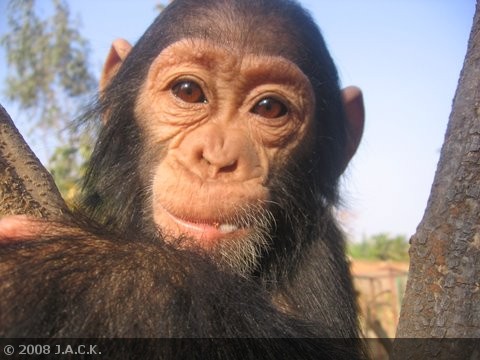 Every day at JACK is a new experience for little Tongo, and thanks to JANE, he won't be alone any more…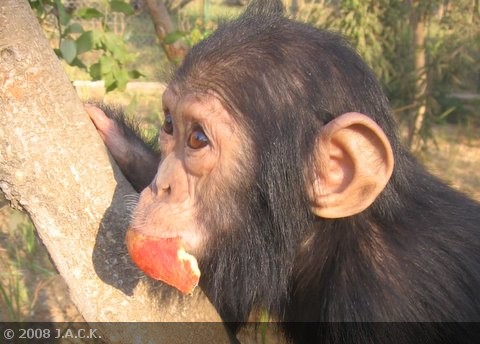 Roxane