Dear Friends of Jack,
I told you last time the first meeting between our two latest newcomers was a great and very positiv event.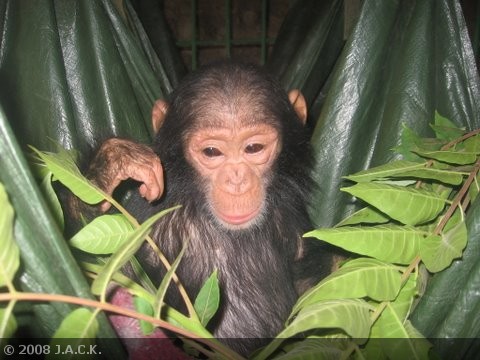 Today, we can say at J.A.C.K that both little ones are getting on well and that JANE is taking care of Tongo.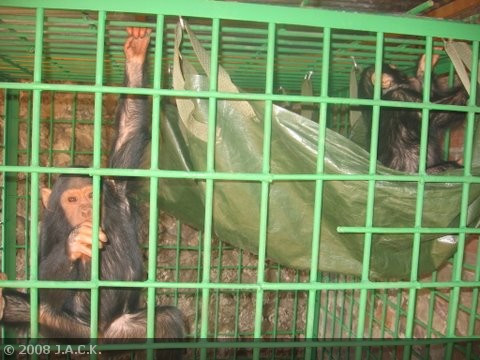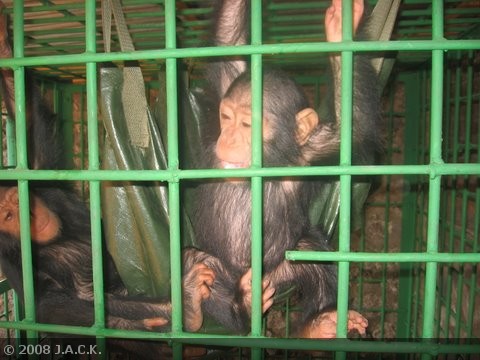 Although JANE  lived alone for a very long time in her 4×4 , today, she is able to express all the love and tenderness she has inside.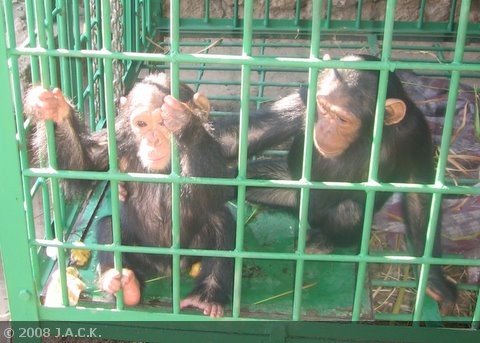 Tongo, of course, is glad although separation from Faustin wasn't that easy.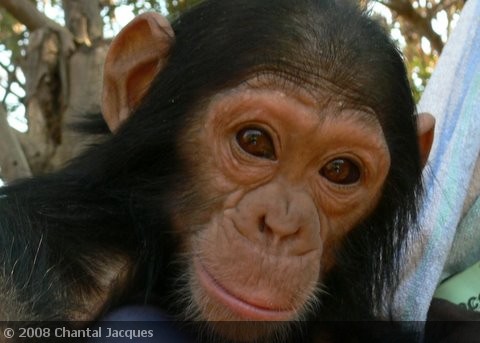 Fortunately, because of Faustin's longer stay, introduction was made step by step and I can assure you Faustin was the saddest…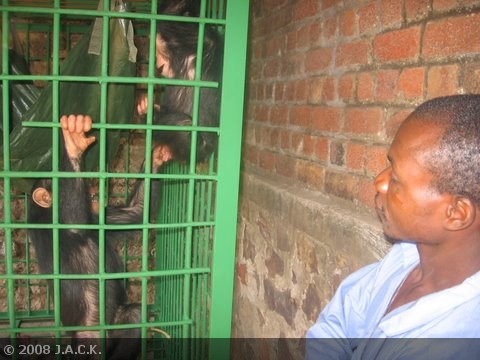 He had been with the little one for the last days and, back home, at our place, he told us he missed Tongo soooooo much.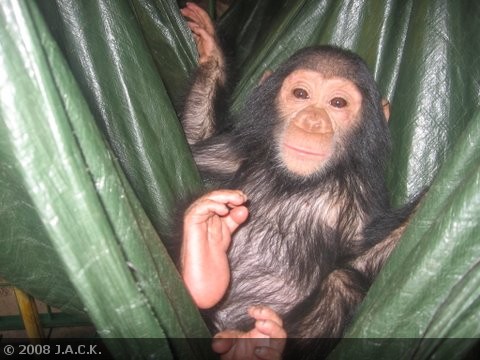 This introduction has been a great success: the chimp who lived in a 4×4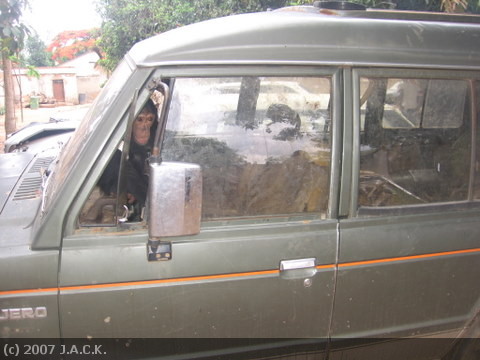 will now stay forever with the little one who lived in a bag…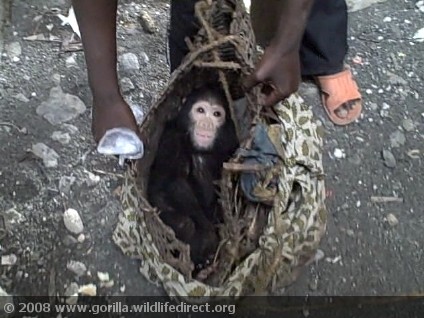 It seems their lives have taken a new turn. What do you think about this?
Roxane