Remember, end of year 2020, J.A.C.K. rescued Sania (a baby chimp that was going to be smuggled through the DRC border) and Lulah, an adult female of about 19 years old.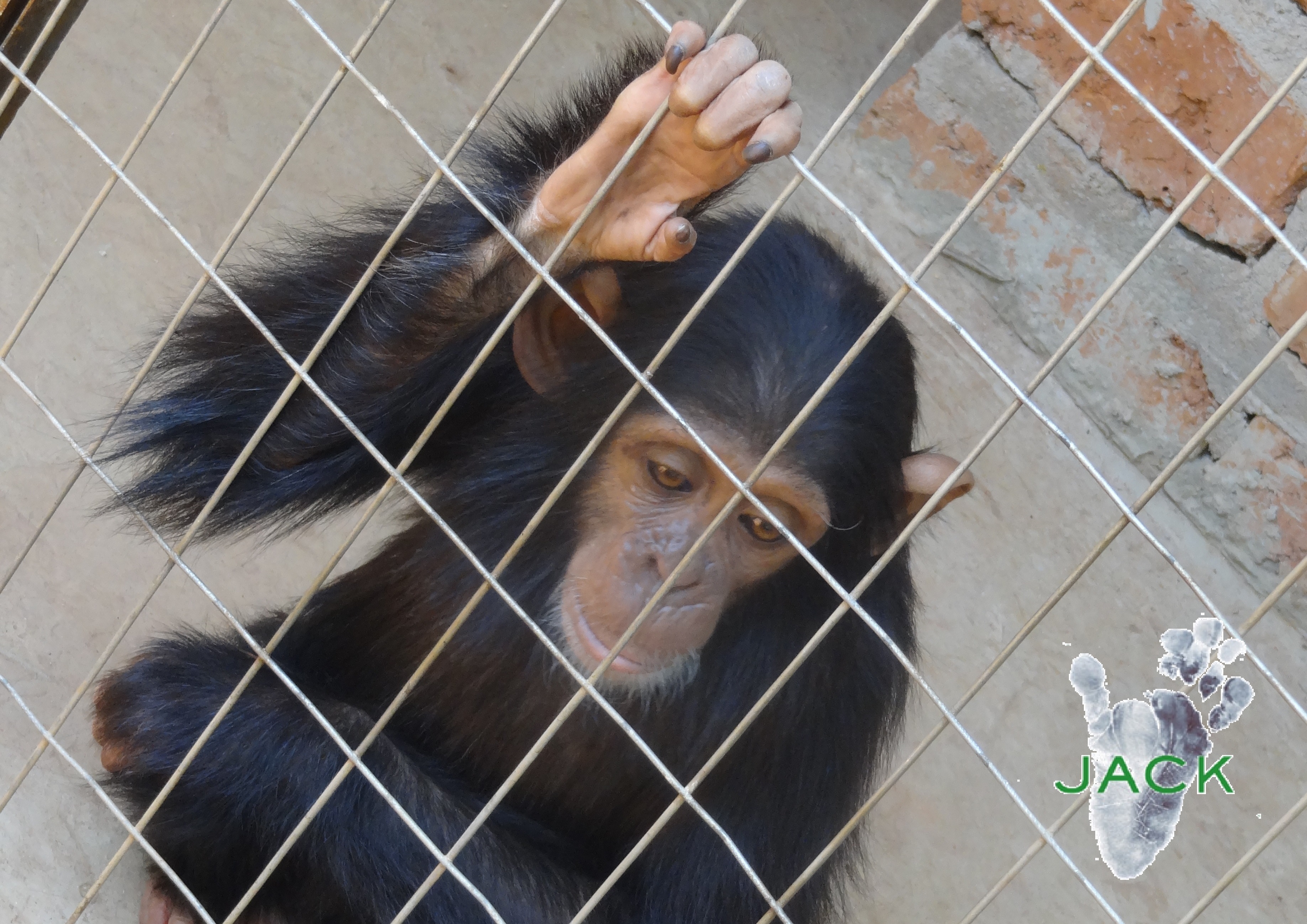 Both were broken and lonely hearts and it was obvious they were meant to be put together since they were both in quarantine and longing for love and contact!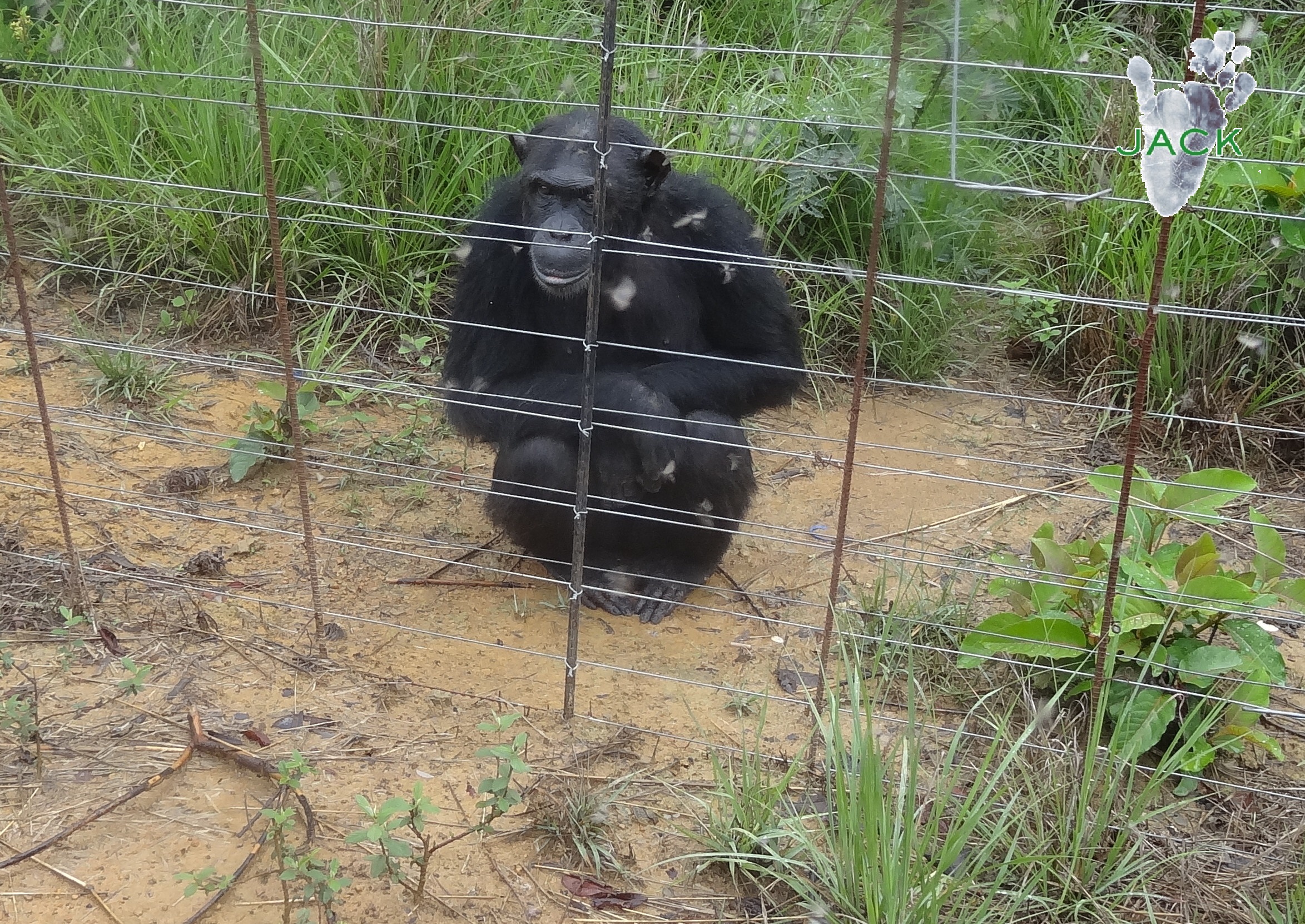 The team of J.A.C.K. did a great job! The introduction went quite fast although baby Sania was impressed by the size of Lulah. But the old chimpanzee is a very soft and she is sweet female. She was immediately interested in the shy baby and in two weeks time they were staying together…
We are now so relieved to know they are together – chimpanzees are very social animals and being alone can lead to death!