JANE is doing well and starts to be very playfull.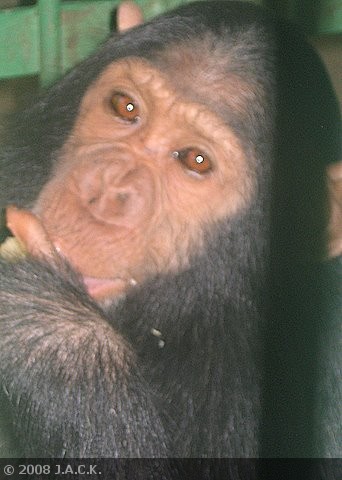 She had some parasites  but is now healthy eats very well, adores fruit and is fond of yoghurt….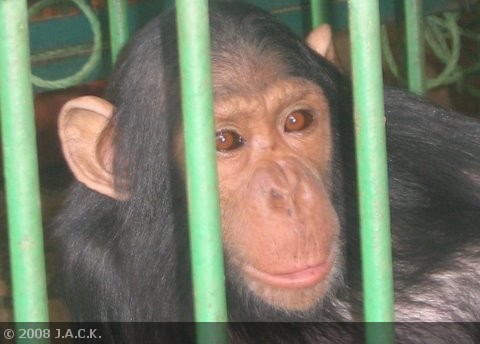 Because JANE was very thin, we had to put her in a small quarantine enclosure, but Franck has already been working on her new place thanks to your welding machine.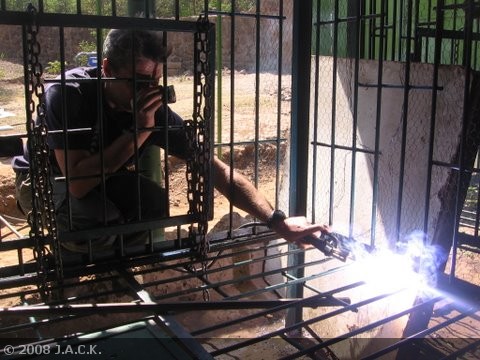 JANE will soon move  to a bigger quarantine enclosure and, of course, she will also be able to play and climb the trees of the open air quarantine enclosure that we have built.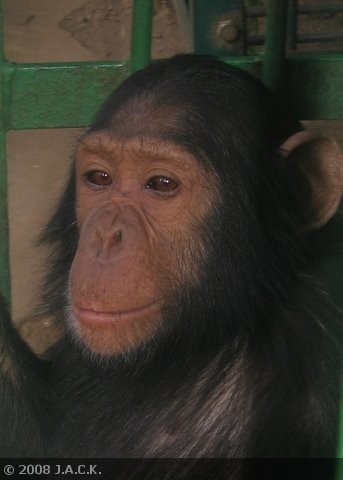 But, JANE  won't be alone any more as some of you know already that little Tongo is due to arrive from Goma. Yes, Tongo was seized a few days ago in Goma by I.C.C.N. authorities and they have asked us if we could help Tongo. Of course, we said « YES » !!!
Franck has just left for the airport. So, I'll send you the first  pictures of Tongo arriving in Lubumbashi.
Meanwhile, enjoy this last picture: this is how I've just left JANE tonight :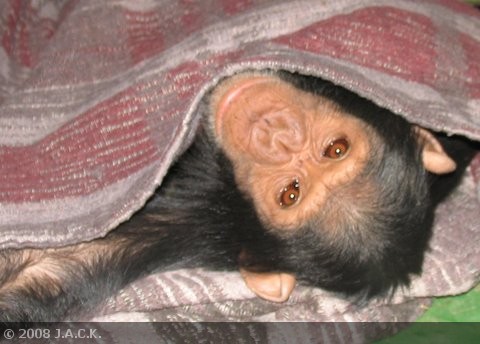 she  had wrapped herself  up in her blankets!! Too cute, isn't she?
Roxane