Today, we were meant to sedate Shasa, Jacky, Wanza, Seki, Jac and Bachi but, everyone working with wildlife knows that some of them are unpredictable and that you always need to adjust your schedule in accordance with your patients!
So, big male Jac refused to be isolated and we had instead Chita and Maya who remained indoors. Not that they love to be sedated, but I think it was curiosity that kept them inside! So, instead of checking 6 orphans, we did 7!
Pictures of Day 2:
Wanza waiting to be sedated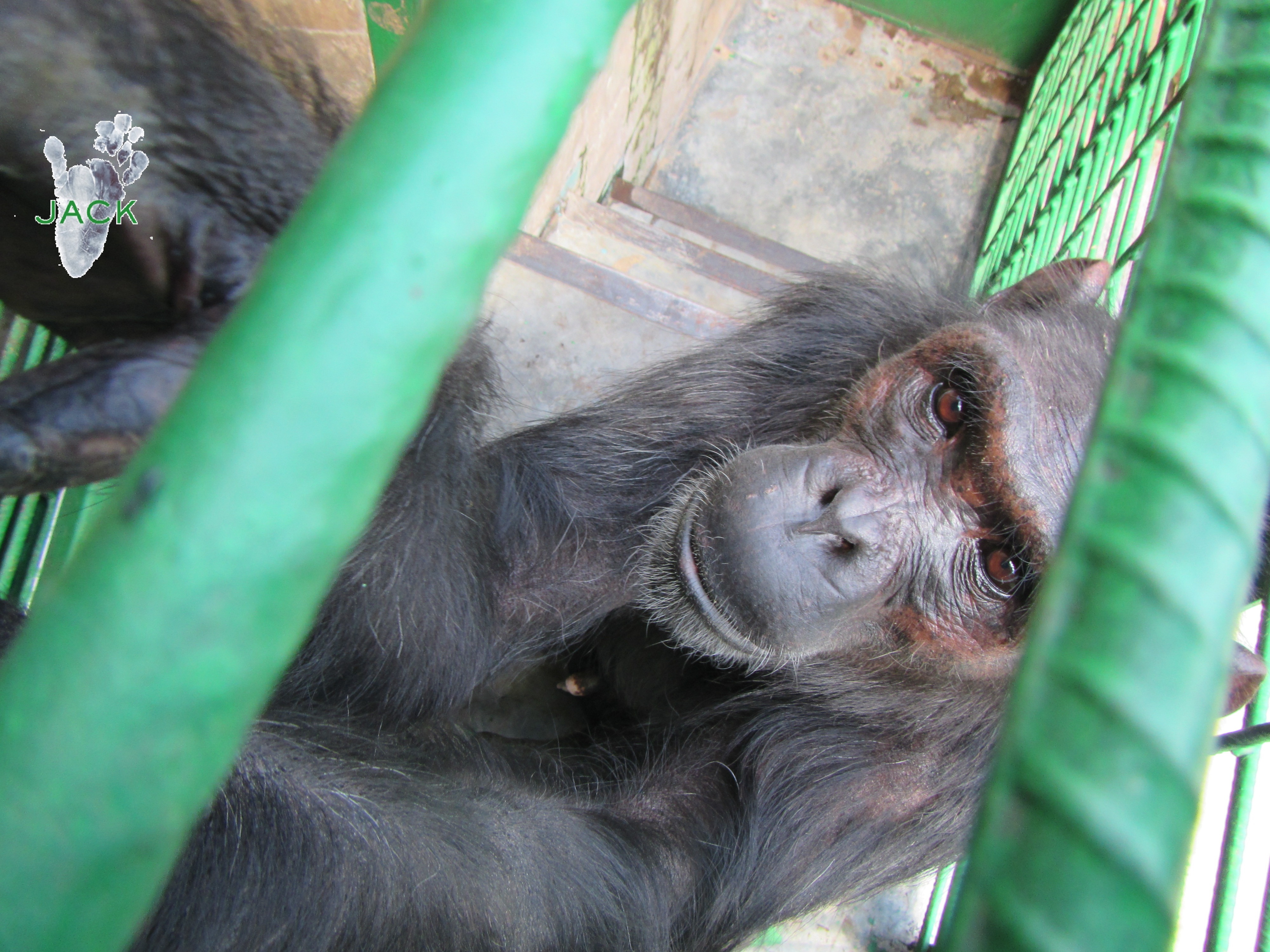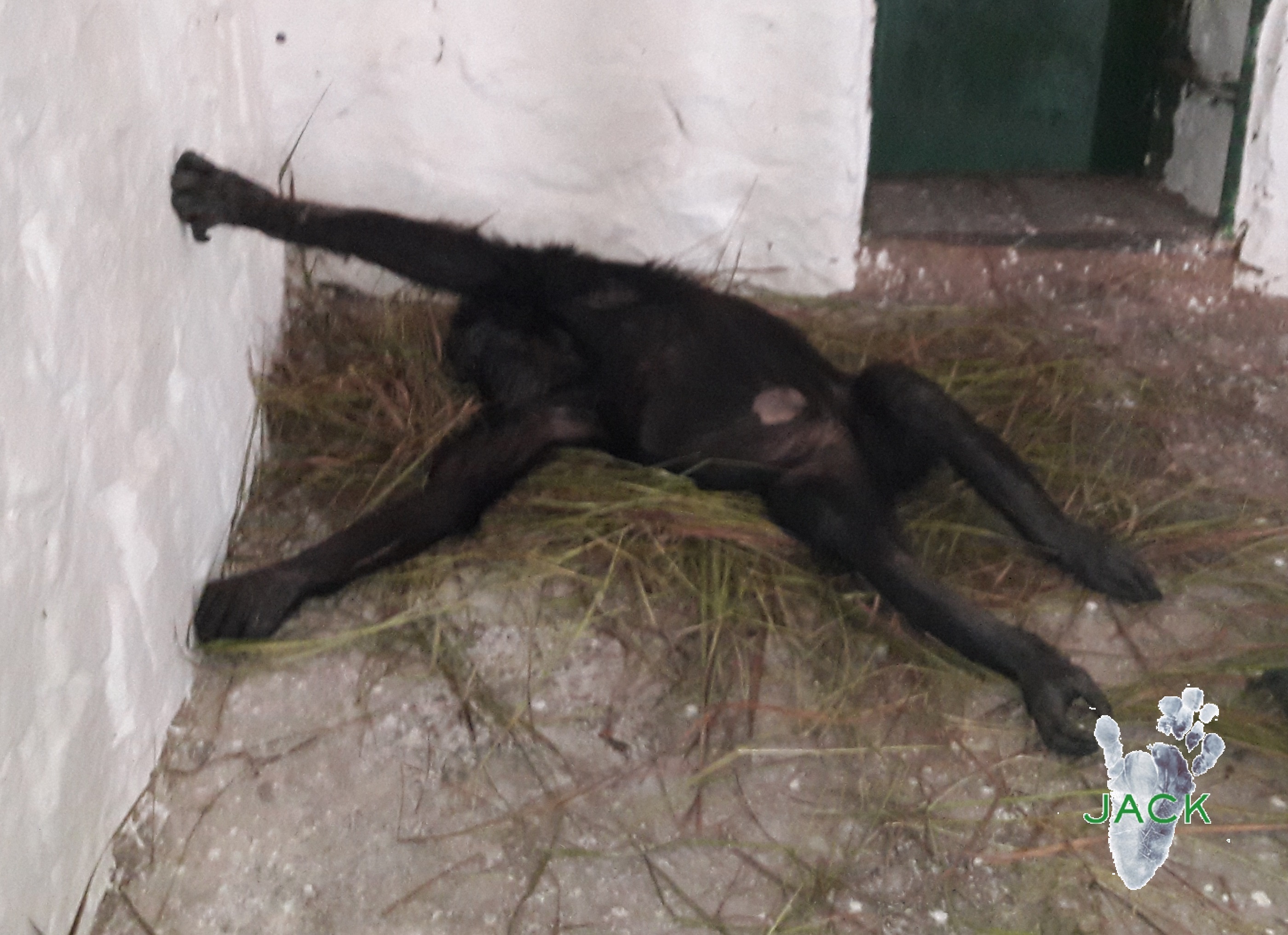 Dr Binemo checking Maya before she wakes up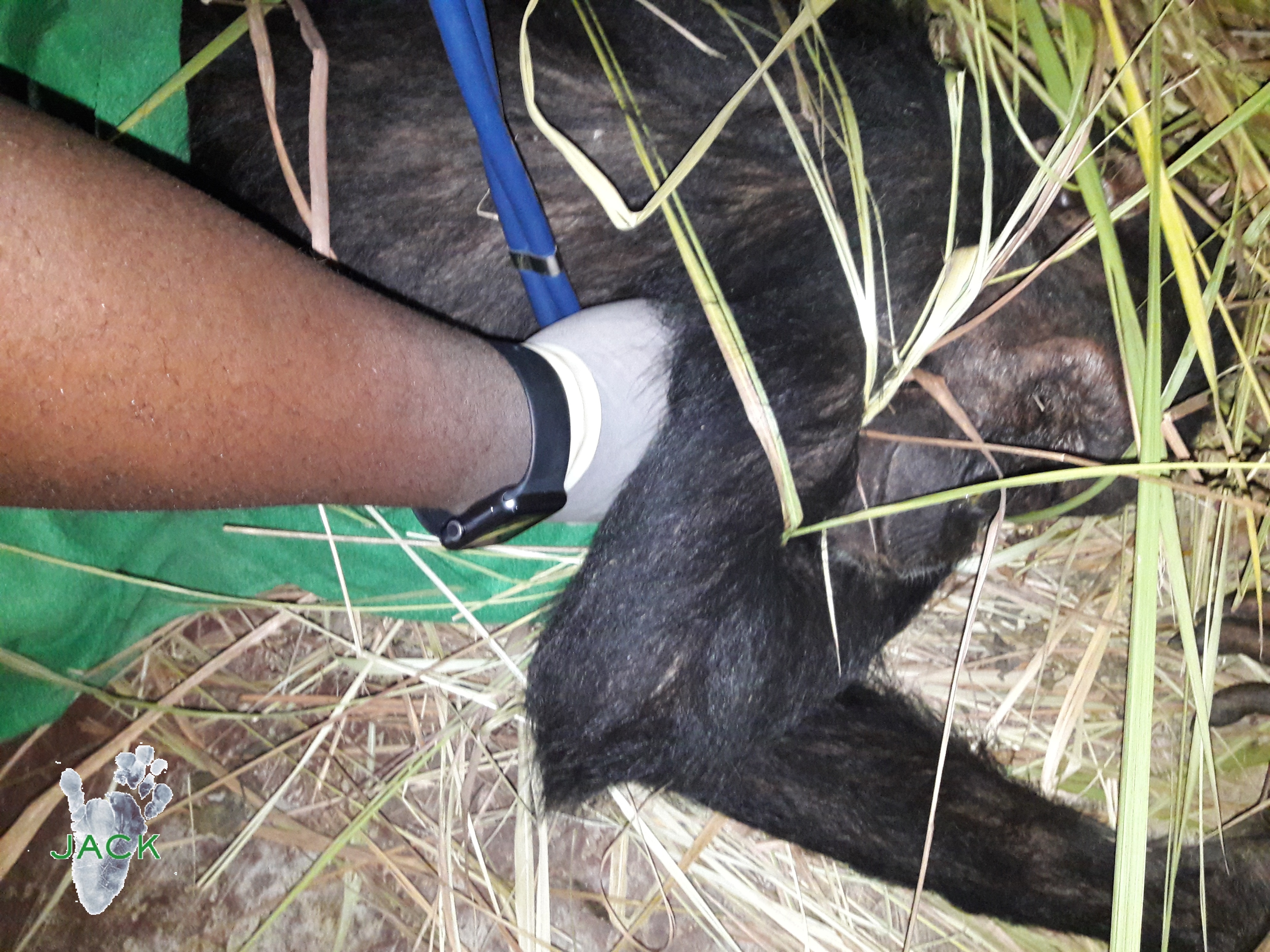 Two more volunteers participated today: Julie and Anne, our two friends of J.A.C.K. living in Lubumbashi and who regularly volunteer at the Sanctuary!
Many thanks to all who participated this Monday in J.A.C.K. HEALTH CHECKS!