Dear All,
I know, I haven't been in touch with you for the last few weeks and I do really apologize for this! I told you in the former posts that we were working a lot on the new improvements of our night enclosures and I can say that, today, most of the work is finished. Have a look at the following pictures and compare – you'll see a big difference!
before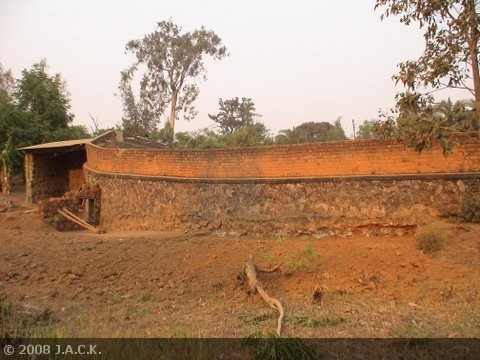 after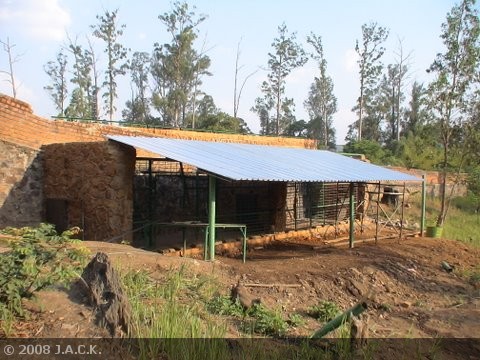 Also, the month of October was full of surprises:
1/ During a fair at the Belgian School of Lubumbashi, JACK had the opportunity to sell different things (t-shirts, caps, toys,etc.) in order to collect money for the little ones of its Refuge.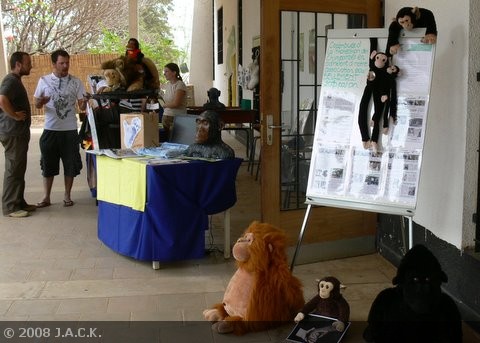 The event was very positiv. Kids in general were extremely excited as they could stay with us, read books and colour pictures of primates…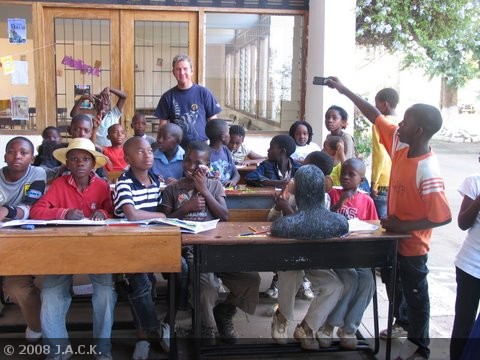 Also, JACK organised a raffle which the children had been waiting for with a lot of impatience….
2/ Franck and I were invited in Chingola (Zambia).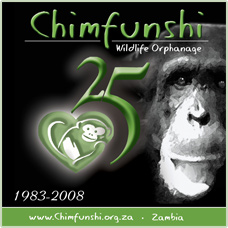 A party was organised for the 25th Anniversary of Chimfunshi and we both were happy to share these particular moments with Mrs Sheila Siddle and her daughters .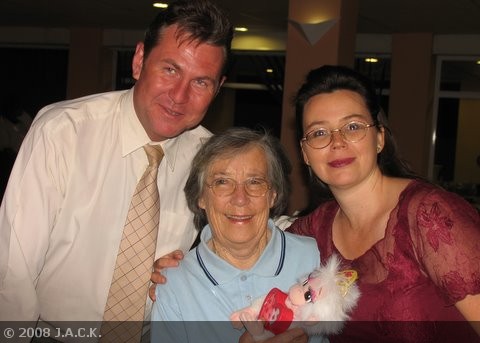 3/ End of October, Mr Pierre Jacquesmot, the new Ambassador of France who has recently arrived in the DRC, and his wife both came to pay a visit at our Refuge Centre.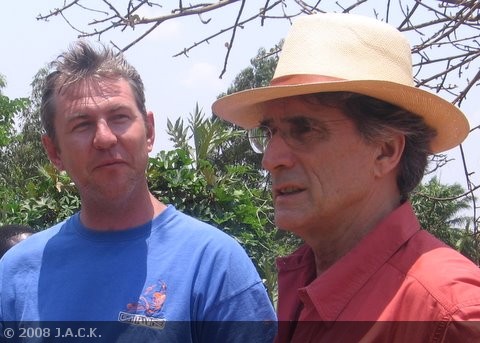 They were amazed to see how much work has been achieved for the last two years and they really encouraged us to continue the good work!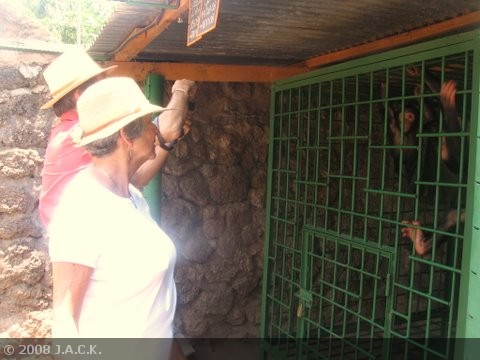 Early November, my husband flew to France for a fund raising day that was organised at the French Zoo which has been helping us so much, le Parc Zoologique de Saint-Martin-la-Plaine.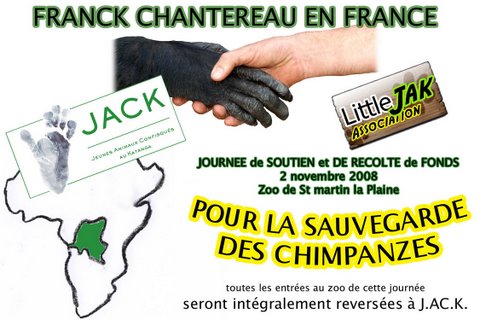 Today, Franck is still in Europ and will be coming back soon as next week, the Governor of Katanga together with the Ministry of Environment and JACK, we are going to host the "PASA Veterinary Workshop 2008" in Lubumbashi from Nov 16th till Nov 22nd. This event needs quite a lot of preparation and takes most of our time in addition to our every day routine at the Refuge…
I'll  keep you posted  about this soon,
 Roxane