Today's enrichment was completely different from the others: goodies (peanuts, pop corns,corn flakes and raisins) had been displayed on the external playgrounds as if it had been rainging treats!!!

Once the gates were opened, the chimps ran outdoor and stopped at different places to eat and eat and eat all what they found!! They were extremely funny because they walked, stopped, ate. And then again, walked, stopped, ate, walked, stopped, ate…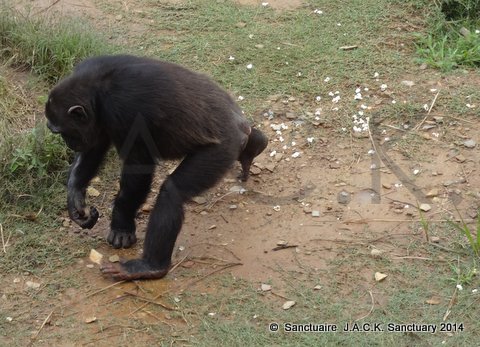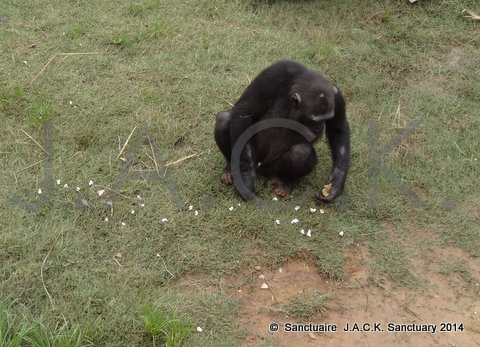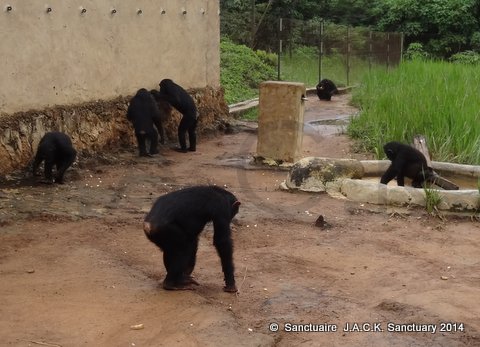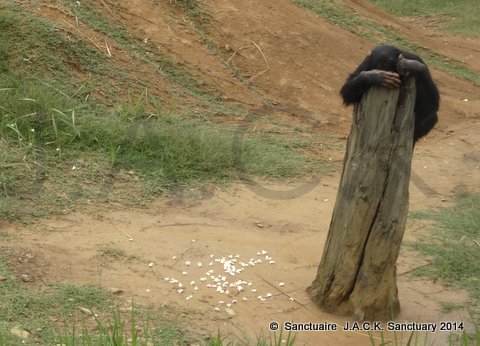 Elia again had the best idea: she had kept a little piece of cloth from the enrichment of the day before and she collected all the treats she found and ate her findings on her own high up in the tree. She is extremely smart! Bravo, Elia!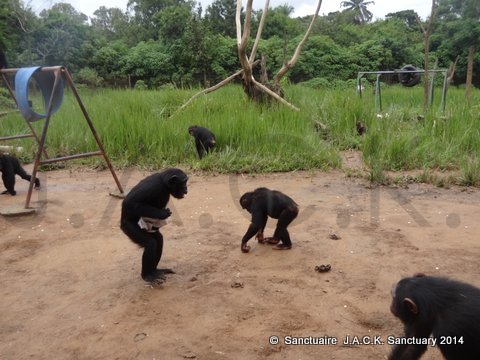 Again, the orphans at J.A.C.K. had great fun and had interesting and yummy things for enrichment. Thank you, NATALIE, for being part of the Valentine Program and for giving THEM special times!!!!