Remember, on October 20th, you were told on Manioc Valley about a baby chimpanzee called « JAC » that had joined J.A.C.K. Refuge Center.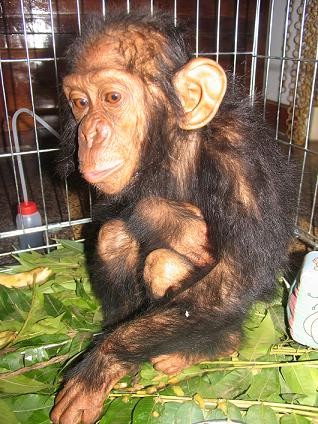 « Jac »
Jac had been set for sale for several days on one of Lubumbashi markets. Hardly fed, put underneath a small three with a long rope tied to his right foot , Jac was just a smelly and dirty « makaka » (=which means 'monkey' in Swahili). People were passing him by, ignoring that Jac simply needed basic things such as water, some food and…love.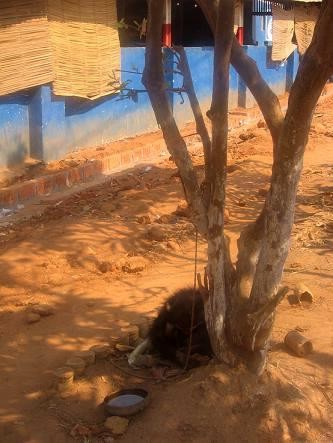 Jac for sale on the market
When Jac arrived at our Refuge Center, he was too weak to stay in the quarantine area. He really required special attention and because our complex isn't yet totally built, Jac had a place home with us.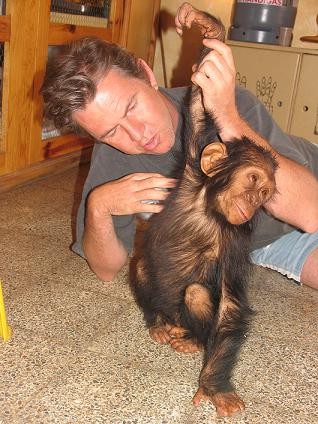 Jac being groomed at home by Franck
Unfortunately, things didn't turn the way we wanted. JAC suddenly decided not to live anymore and refused to take in any food. For days he could lie down without moving. He didn't eat nor drink any more and I really thought we were losing him. It was the first time we had an orphan with such deep psychological trauma. Chimpanzees are very close to humans and once they feel abandoned, they can let themselves die. But our little one was dying. As a last resort, the vet made him three injections (antibiotics, vitamins and vermifuge) not really knowing if Jac would recover.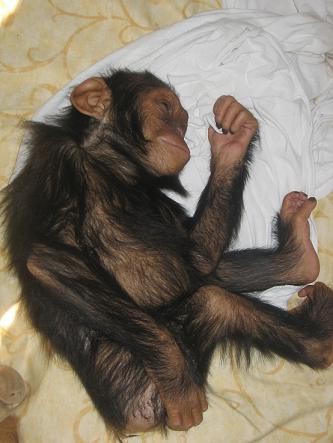 Jac dying
Then, one day, I still don't understand what happened: Jac came into my arms. He stared at me as if he was looking for protection and since then we have become very good friends. He started eating again, playing and laughing.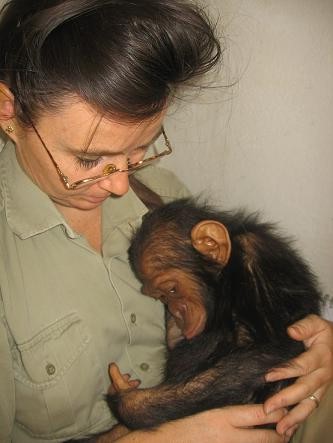 Jac seeking for love
Jac is now doing a lot better: he has put on weight and joined the quarantine area of J.A.C.K. early November. I could feel he was ready and strong enough to live this new experience. His place was at the centre as the shouts, noises and odors of the other chimpanzees were crucial to Jac's recovery.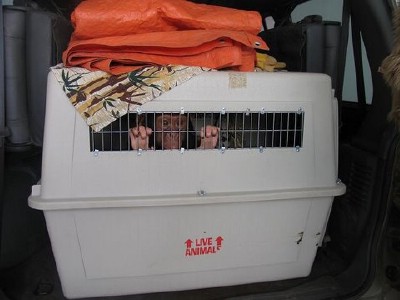 Jac ready for the quarantine
Today, Jac looks happy. He plays, swings in his quarantine cage. He is no longer aggressive and, although I'm sure he hasn't really forgotten all these dark days he went through, he now knows that we are there to give him the life he deserves.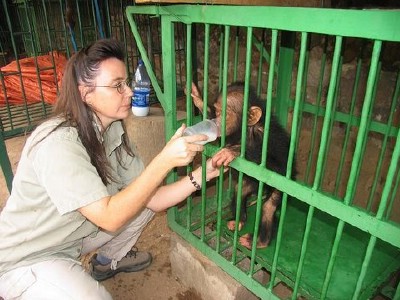 Roxane feeding Jac
To see Jac progressing every day is a real victory to us.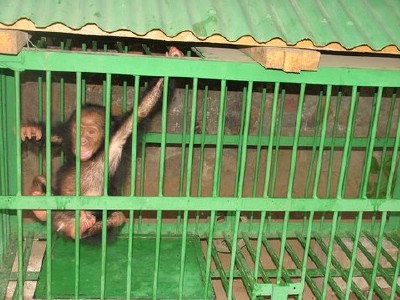 Jac swinging

Technorati : chimpanzee, congo, drc, jack, katanga, wildlifedirect