Dear All,
The  Paypal account via our US friend Theresa stopped working last September and it is now thanks to Sandrine, a very good friend of J.A.C.K., that a new account has been opened to collect your donations.
Baby Ekolo is the one who this time is thanking the very kind donors who sent us their aid during October and November: Amy M., Oliver T., Jackie., Andy G., Patti C., Claudine & Roger A., Martine G., Marc H., Alain S. , Simon & Karen H. and also Mathilde & Sébastien M. 
Thanks to your help, it has been possible to buy fresh fruit (oranges, apples, watermelons) coming from Zambia but know that because of these particular times we are now living in the DRC, it's been very hard to get food for the chimps as borders are sometimes closed and no fruit is coming to Lubumbashi. What manages to cross the border is currently quite expensive and your donations has enabled us buying  the food the chimps need….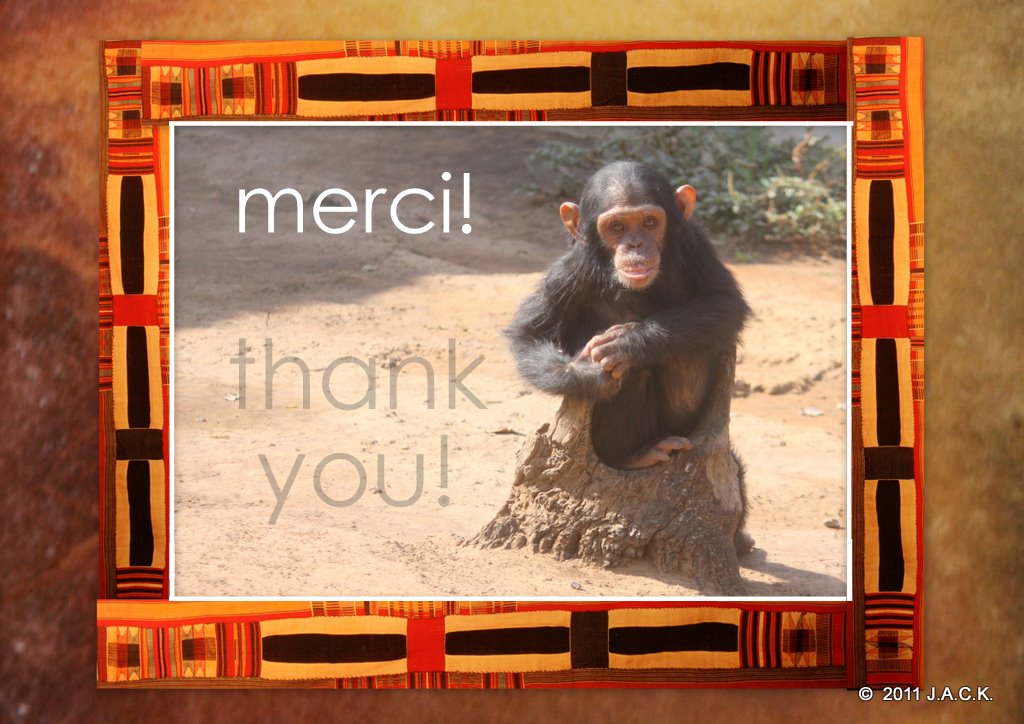 THANK YOU for THEM! Your help has been extremely appreciated !!!
Roxane
PS/ in case you also want to help, you can use the Paypal button on top right of this website or if you rather wish to send us Euros, just click here… merci beaucoup!