Rehabilitating primates includeS to provide them with the best accommodation, the adapted food and the needed veterinary care.
When launching this huge building project, a kitchen was included to preprare the daily aliments of all our residents. Our team of artisan bricklayers built the kitchen on a concrete flour and foundation.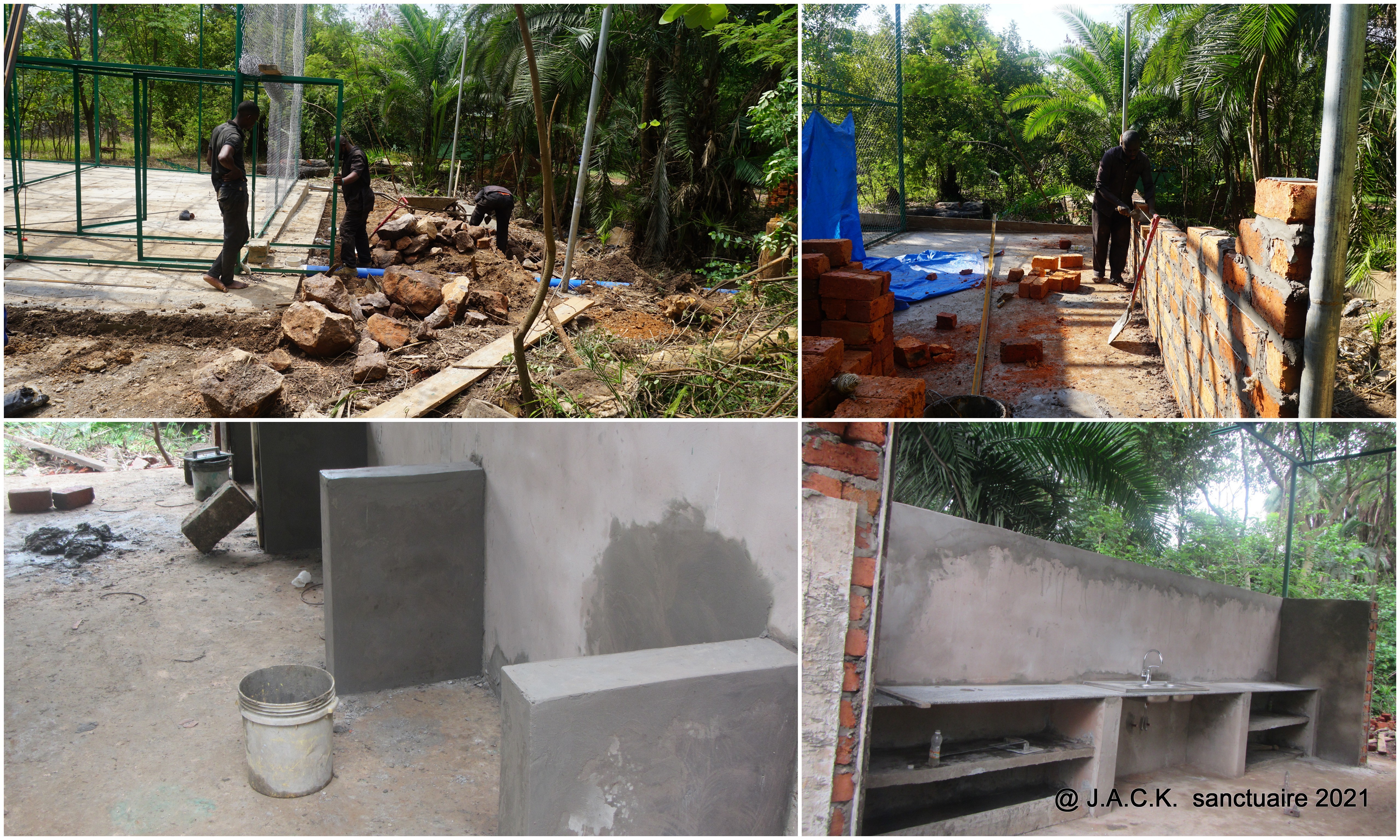 Meanwhile, the plumber fixed the different water pipes, boiler, taps, sink, etc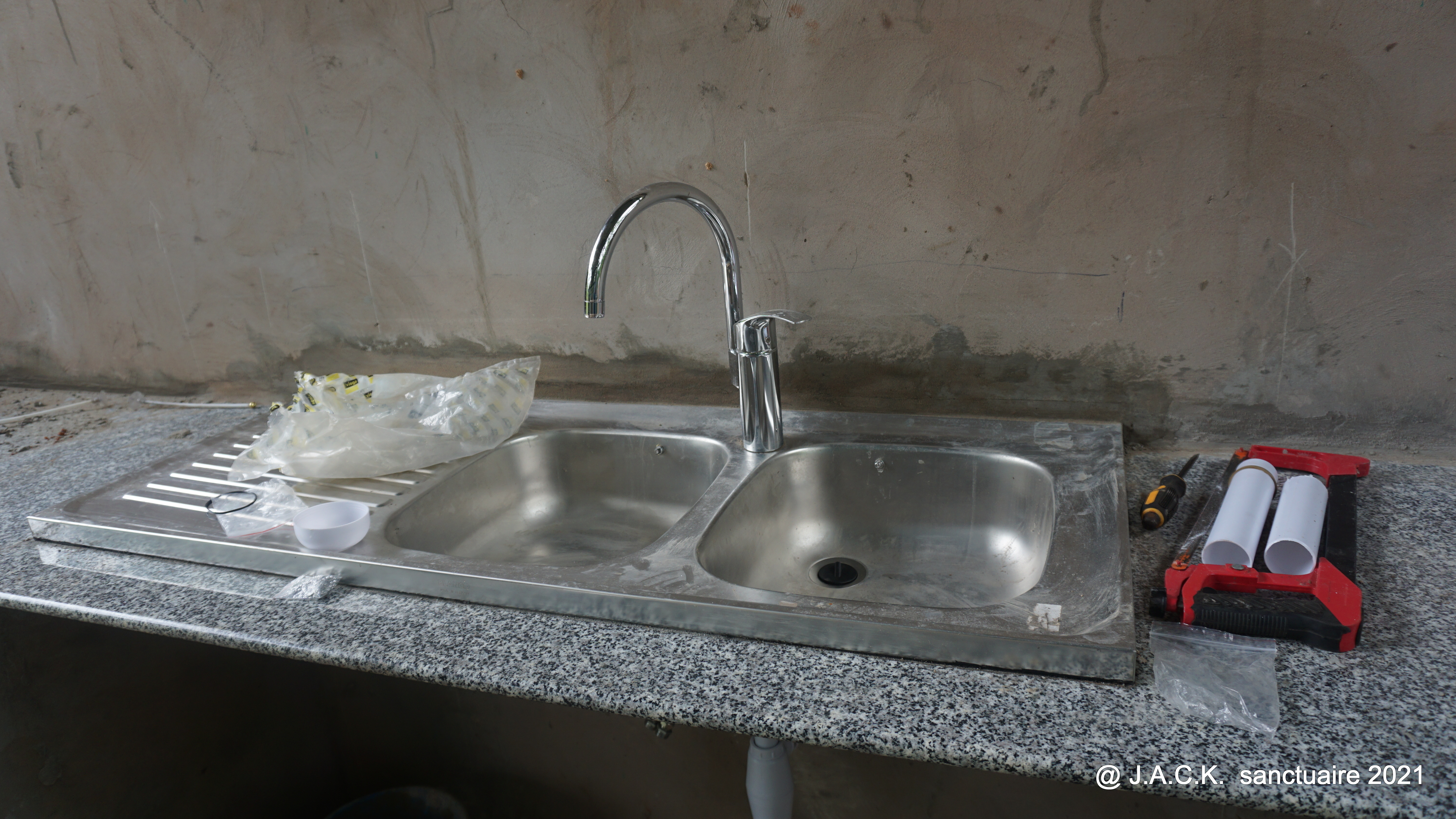 And, finally, the complete electrical system was set in place!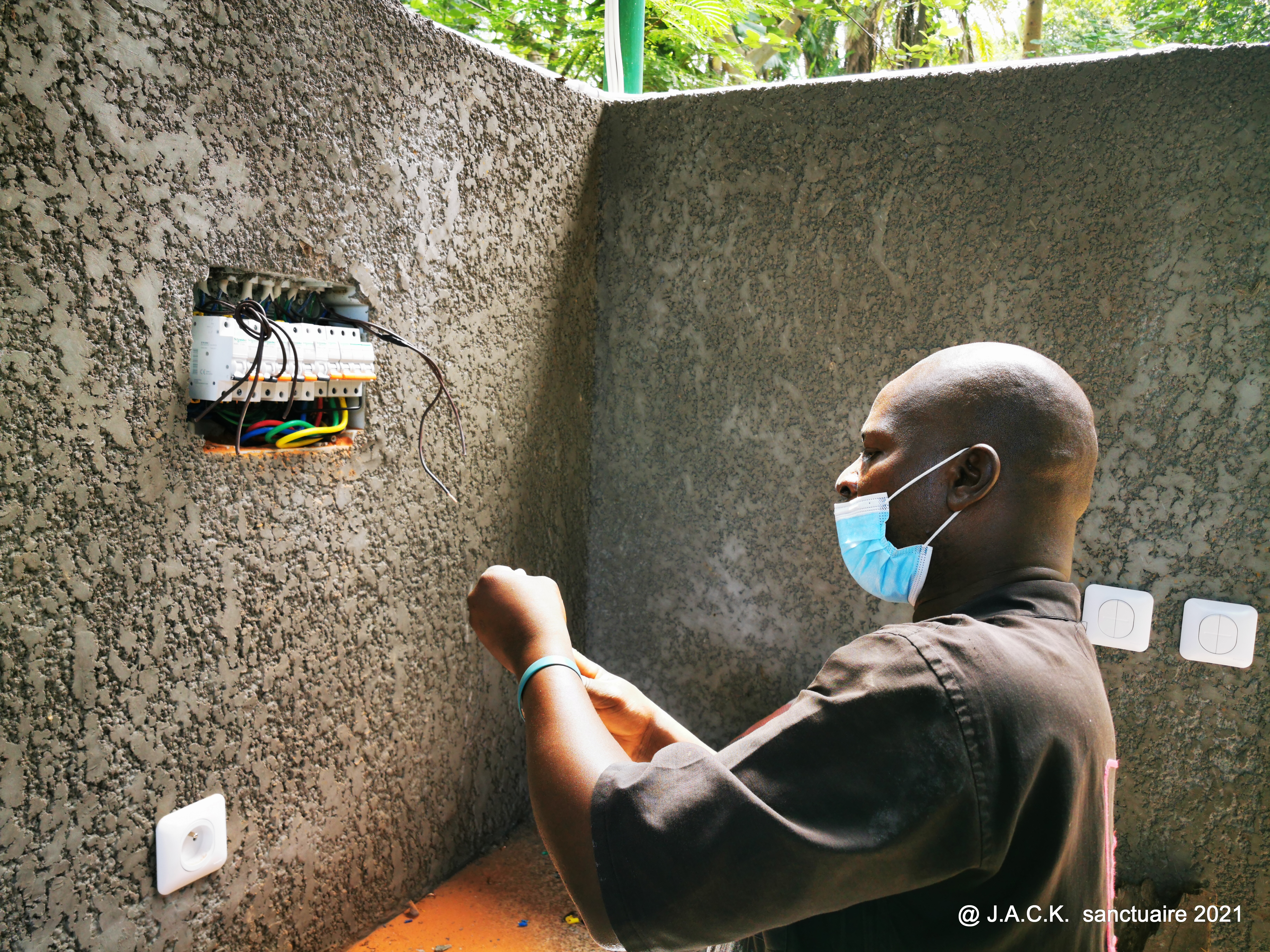 All these works have been possible only thanks to the KANSAS CITY ZOO, the KANSAS CITY ZOO AAZK ZOO CHAPTER and the AZA OLD WORLD MONKEY TAG.
Thank YOU ALL for your amazing support which now allows our team to work in decent conditions!