💦2 DAYS UNTIL GIVING DAY!💦
Please donate today to help us install our own water system! The impact this will have on the sanctuary and our beautiful rescued chimps is huge! Share this post and donate now https://bit.ly/2MlW9LY!
Our countdown to Giving Day is almost complete!
6. SELF-SUFFICIENCY
Each day, we rely on local businesses to donate 200kg of fresh fruit and vegetables to feed our 33 chimps – a big ask!
To reduce this dependency, we had on our onsite greenhouse providing almost 50kg of organic produce a day 🌱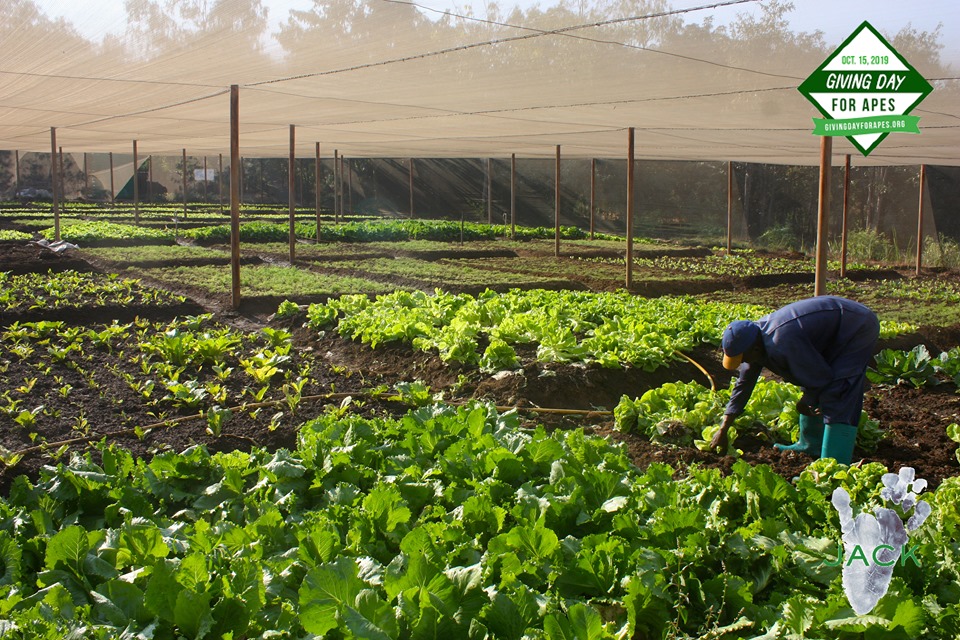 As you can see, without water this is no longer an option for us. Please help us to help them 💫