Every year, health checks take place at J.A.C.K. All the residents of the sanctuary are sedated, blood is drawn, fecal and urine samples are taken (if possible), chimps are weighed, their limbs are measured,etc. Health checks are long moments of stress for the chimps AND for the team as each step of sedation must be made carefully!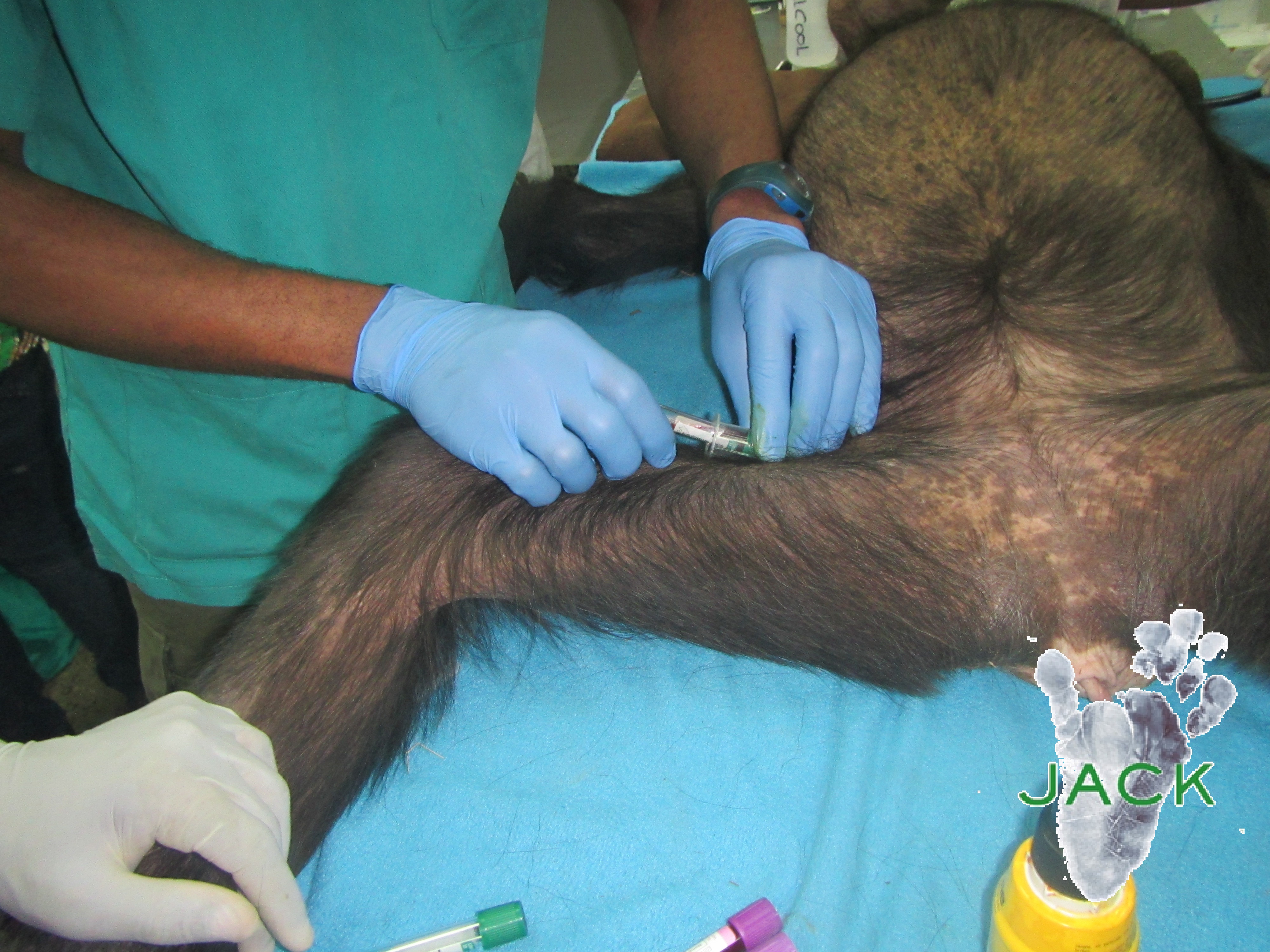 This year, J.A.C.K. decided to ask for some assistance. The chimps are getting tall, heavy and it is always interesting to share this experience with friends longing to attend the event! This is how 3 European friends came to help out (2 vets + 1 ethologist). Also,  J.A.C.K. had the chance to welcome Dr Calvi  (Chimfunshi Wildlife orpahange – Zambia) to guide our vet, Dr christian, through the different health check procedures.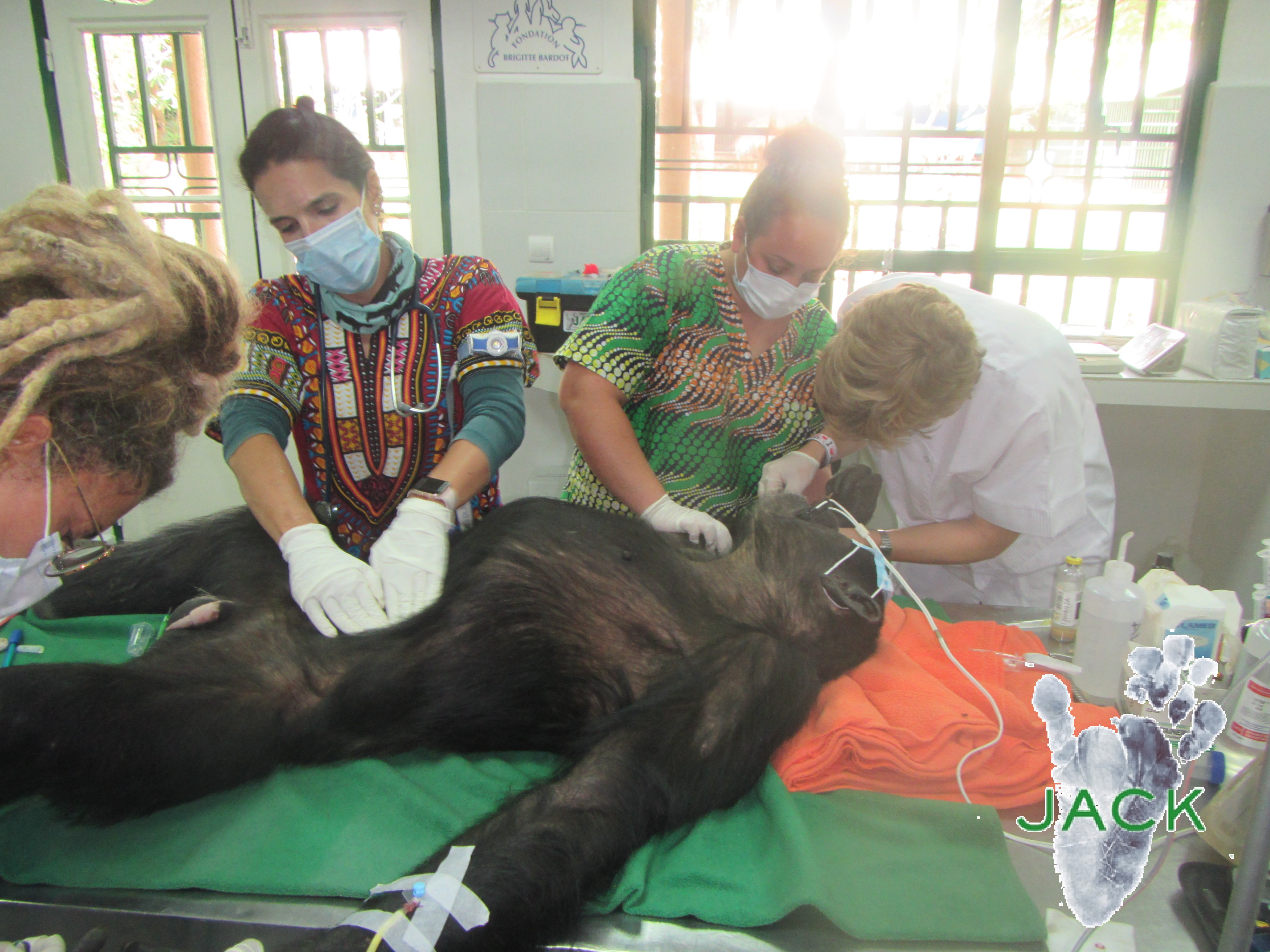 Another vet, Dr Theo, was invited to attend the health checks: J.A.C.K regurlarly gives the opportunity to local vets to assist Dr Christian sothat they can gain experience with great apes.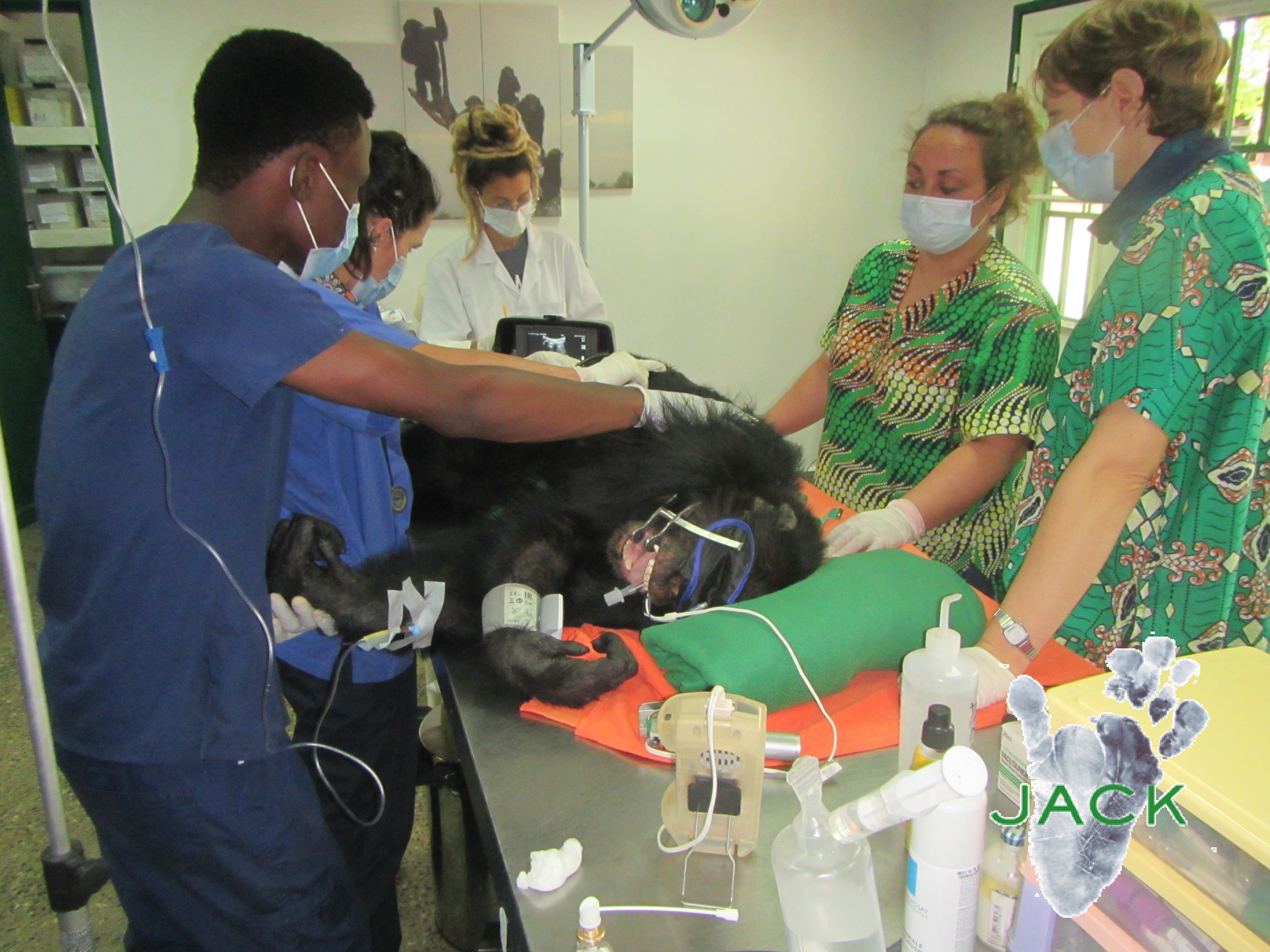 Of course, J.A.C.K. team of keepers was very helpful too! They all helped to transfer the sedat individuals to and from the clinic, they stayed next to them until the woke up completely and all the keepers had their routine still going on for the residents who were not darted that day… All the logistic part of the event was run by Papa Ngoy, our head keeper, and by Roxan, co-fonder of the sanctury.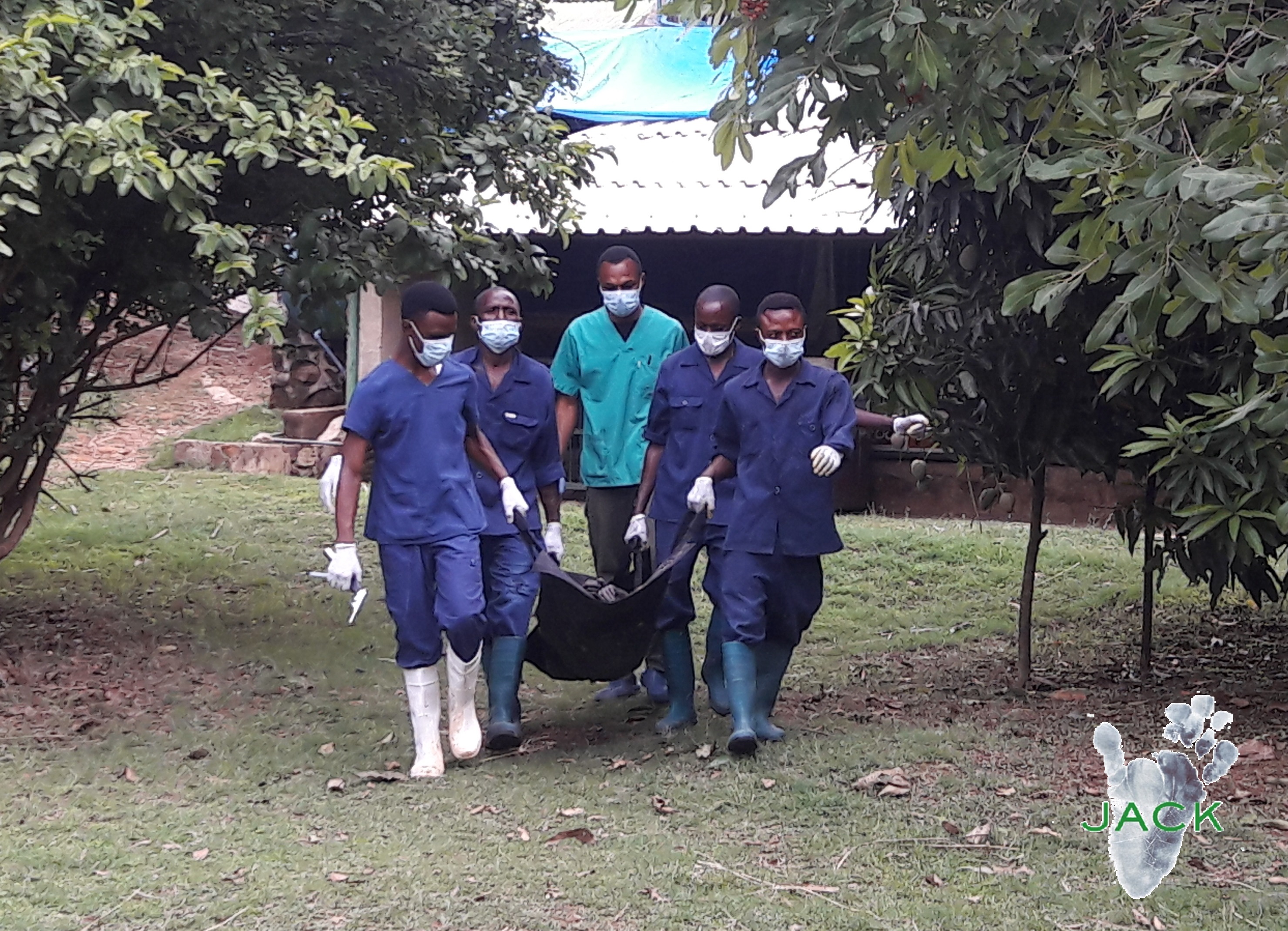 Every person involved had his/her own schedule so that each sedation takes place in the best way; the whole team worked in harmony.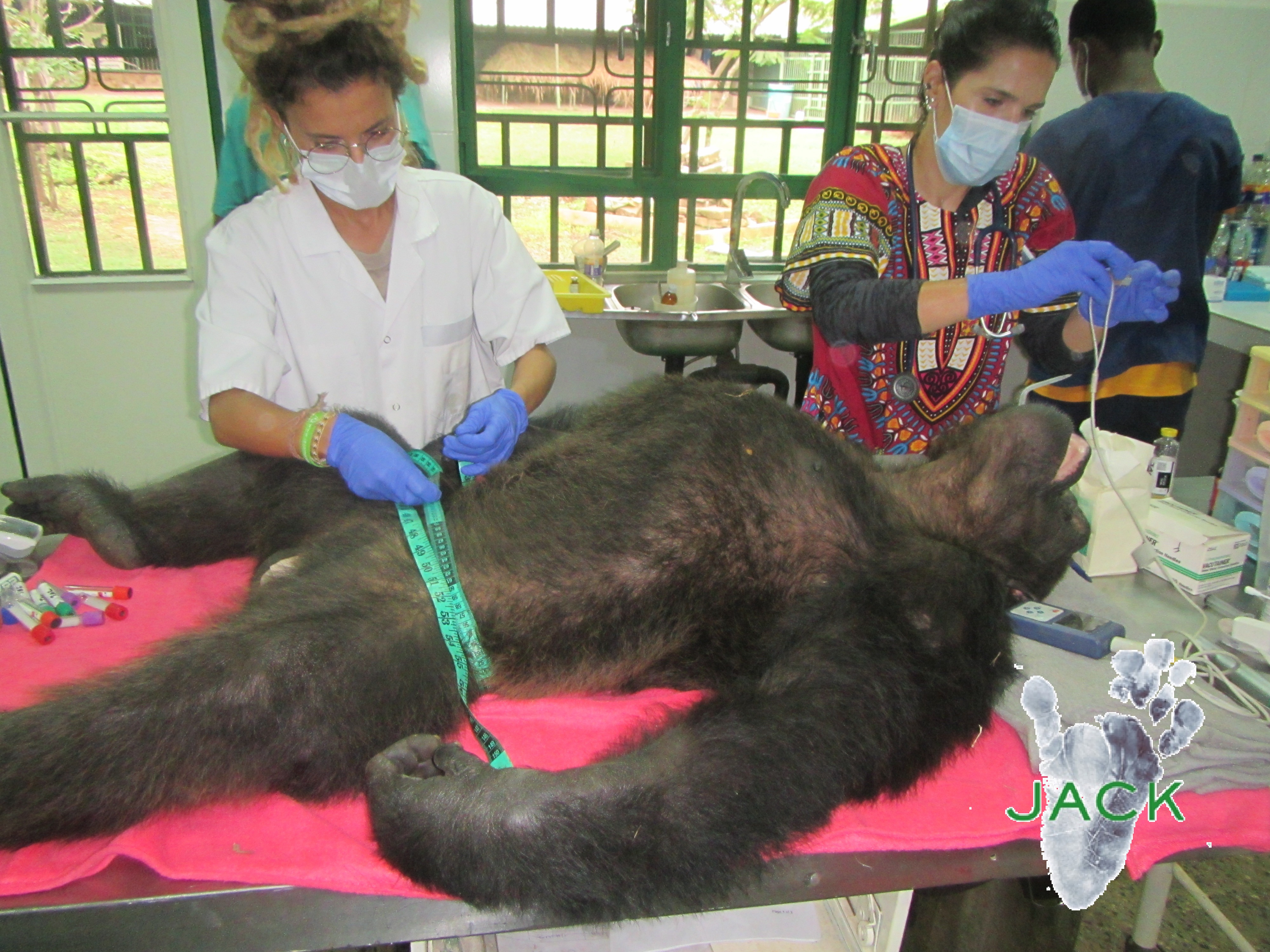 After several days of hard work, the first results of the analyses came out and most of them were good. A few issues such as anemia and urine infection had to be dealt with, which was done immediately by J.A.C.K. vet, Dr Christian.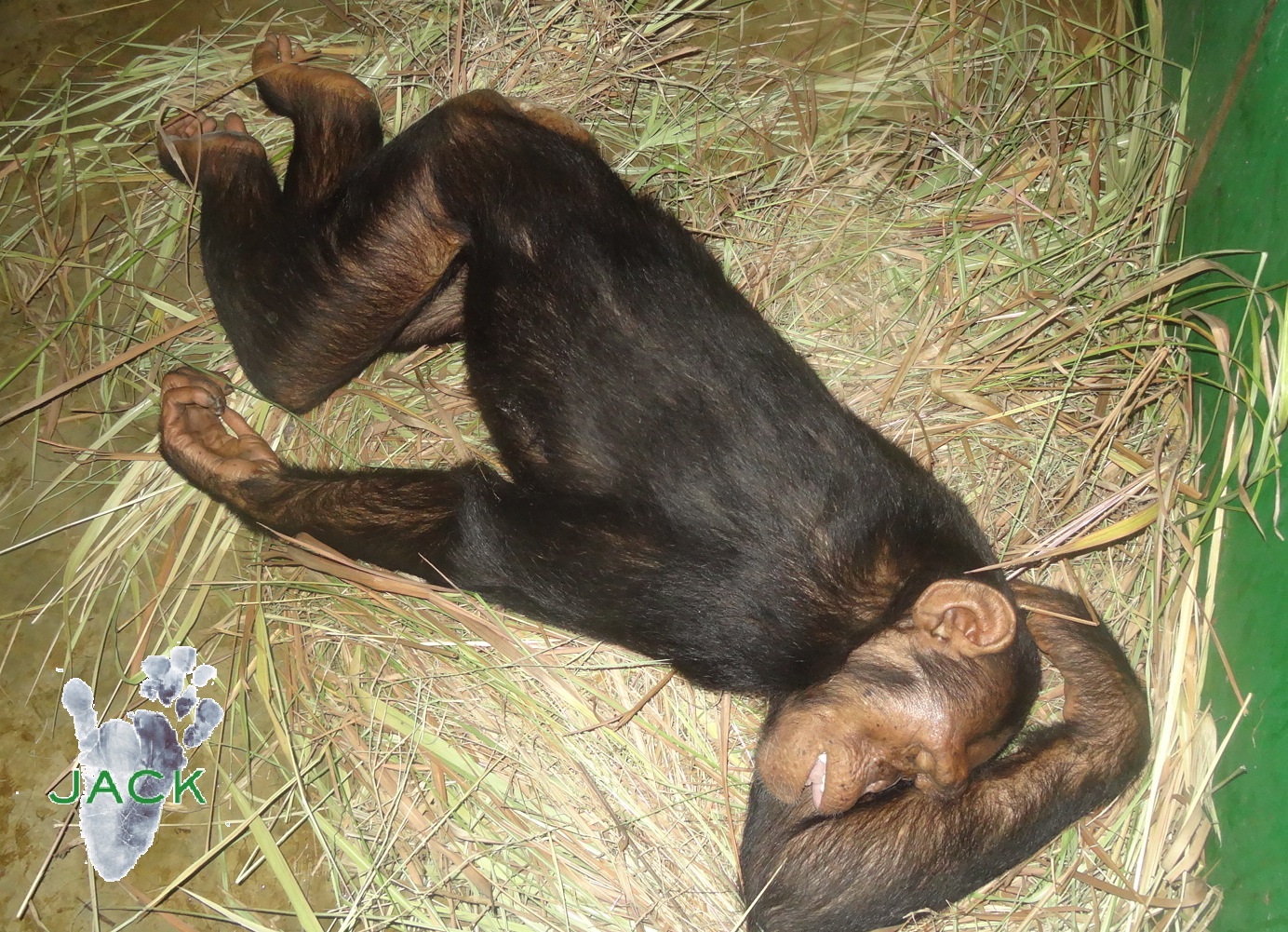 Once all the sedations were finished, the volunteer assistants flew back home and life got back to normal at the sanctuary.
Many thanks to these volunteers and to the team of JA.C.K. for their interest, love and professionalism.
Many, many thanks to the INTERNATIONAL PRIMATE PROTECTION LEAGUE  who offered the needed hypodermic equipment (darts and needles) for this particular event. And, also, J.A.C.K. is grateful to the MINNESOTA UNIVERSITY for its sponsorship regarding some analyses that were carried out and regarding Dr Calvi's journey and stay in the DRCongo.
Finally, we wish to thank all the Friends of J.A.C.K. sponsoring its residents. Any contribution goes straight to the care and the well being of the sponsored chimpanzees!!
THANK YOU ALL FOR THEM!