Today we would like to announce you the start of a brand new project at J.A.C.K. which will improve the well fare of our orphans!
During the latest Health Checks, you probably noticed our sanctuary didn't have any Vet Clinic and that we all worked on a table in a container… For the last years J.A.C.K. orphans indeed have been examined and operated on a big table in the open air. All funds from our donors and sponsors have so far always been used to improve facilities and build new night rooms & playgrounds.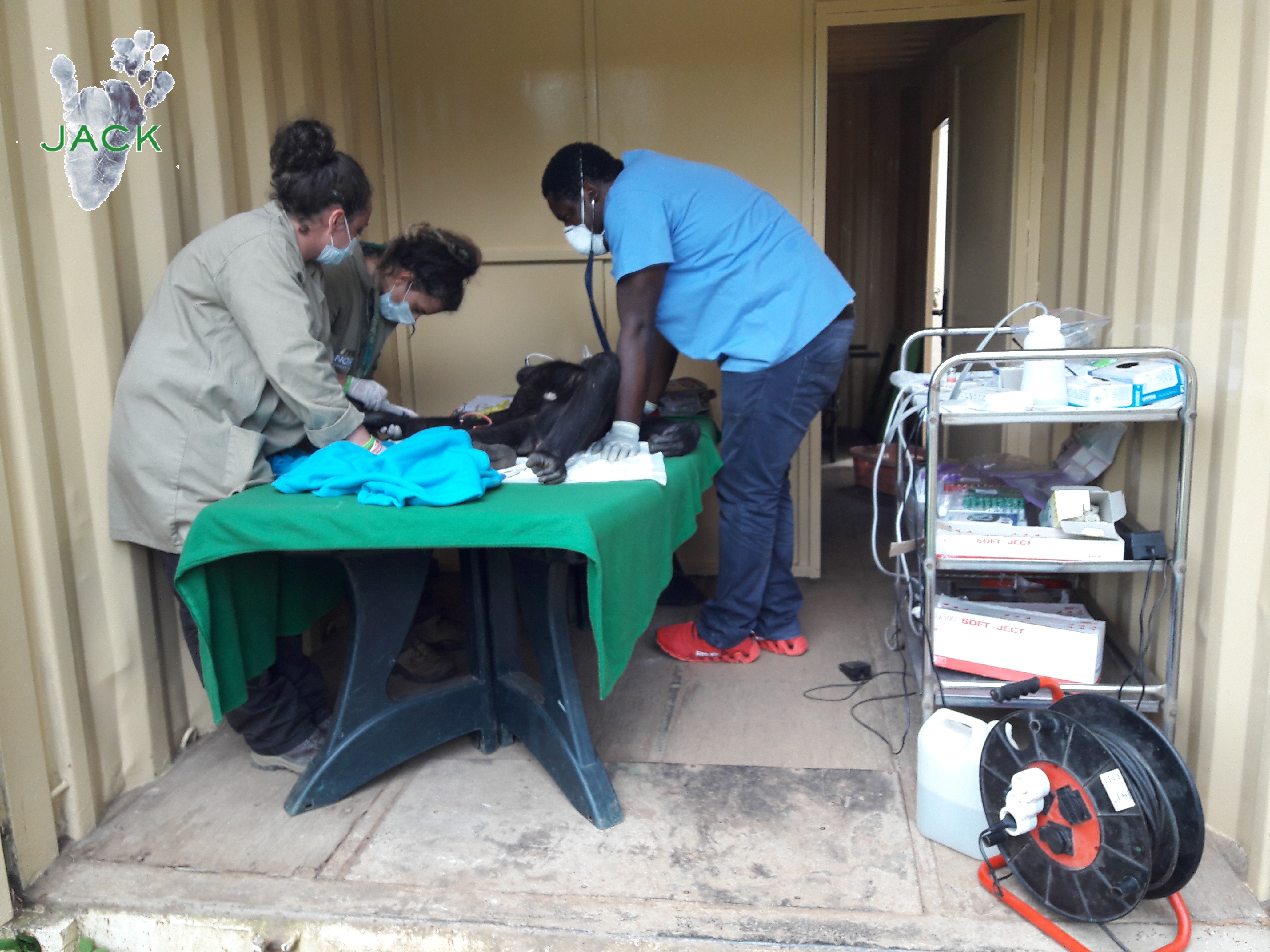 Now most of the constructions have been done, it was essential we lauched the Vet clinic Project! Not only because our volunteer vet Jean-Claude diserves a decent place to work, but also because our orphans need a quarantine area attached to a theater, a lab and pharmacy…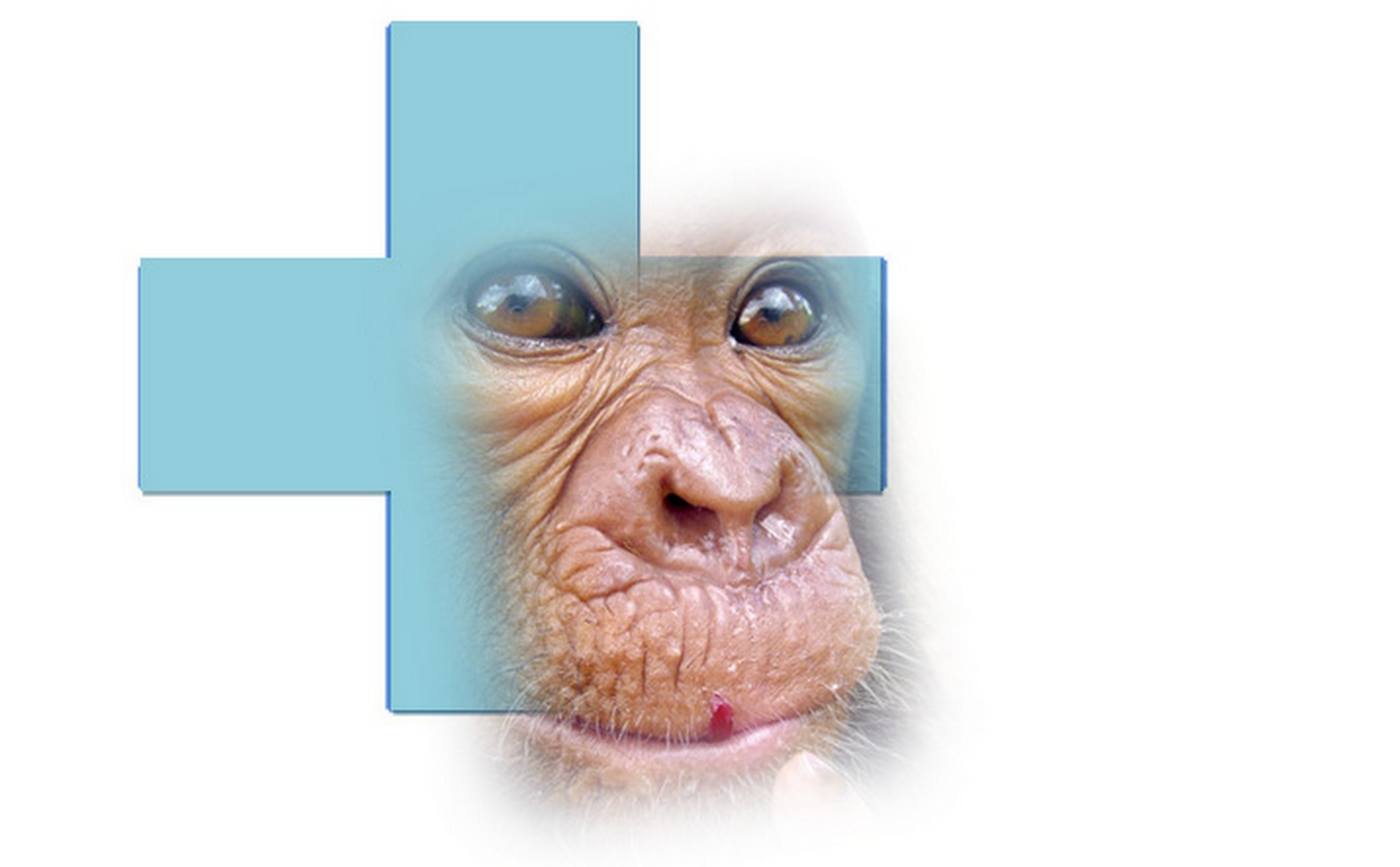 J.A.C.K. is extremely grateful since one of our Lubumbashi architect friends, Mbachi, accepted to give some of his time, knowledge and experience to offer J.A.C.K. the complete design and layout of the clinic! WAW! We are all very excited and impressed by Mbachi's volunteer work!!!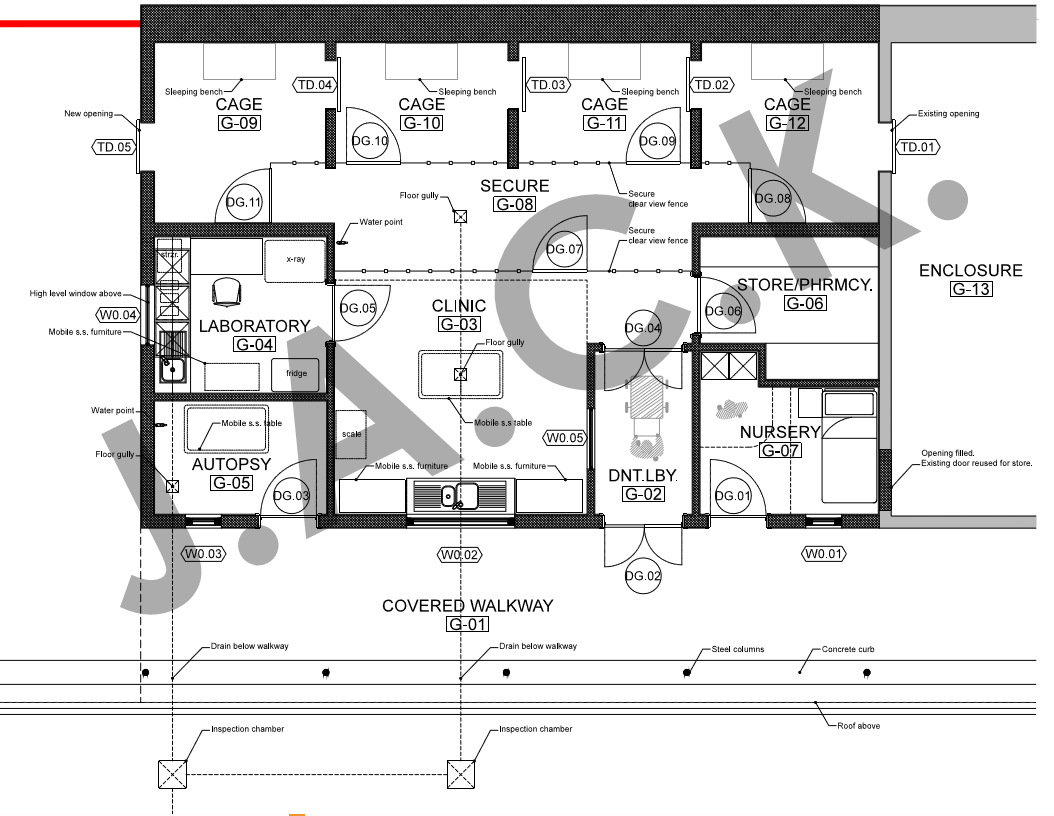 Of course, J.A.C.K. couldn't initialize this wonderful project without the support of its great donors!!
Dr Shirley Mc Greal and her team of the INTERNATIONAL PRIMATE PROTECTION LEAGUE were the first sponsors to kindly offer their financial participation in the Vet Clinic. IPPL was shortly followed by the ZOO OF LA PALMYRE (Merci Florence & l'équipe!) and we can now already tell you the BRIGITTE BARDOT FOUNDATION has joined us too – J.A.C.K. is still looking for new sponsors to continue what has just been started!
(VET CLINIC – DAY 1)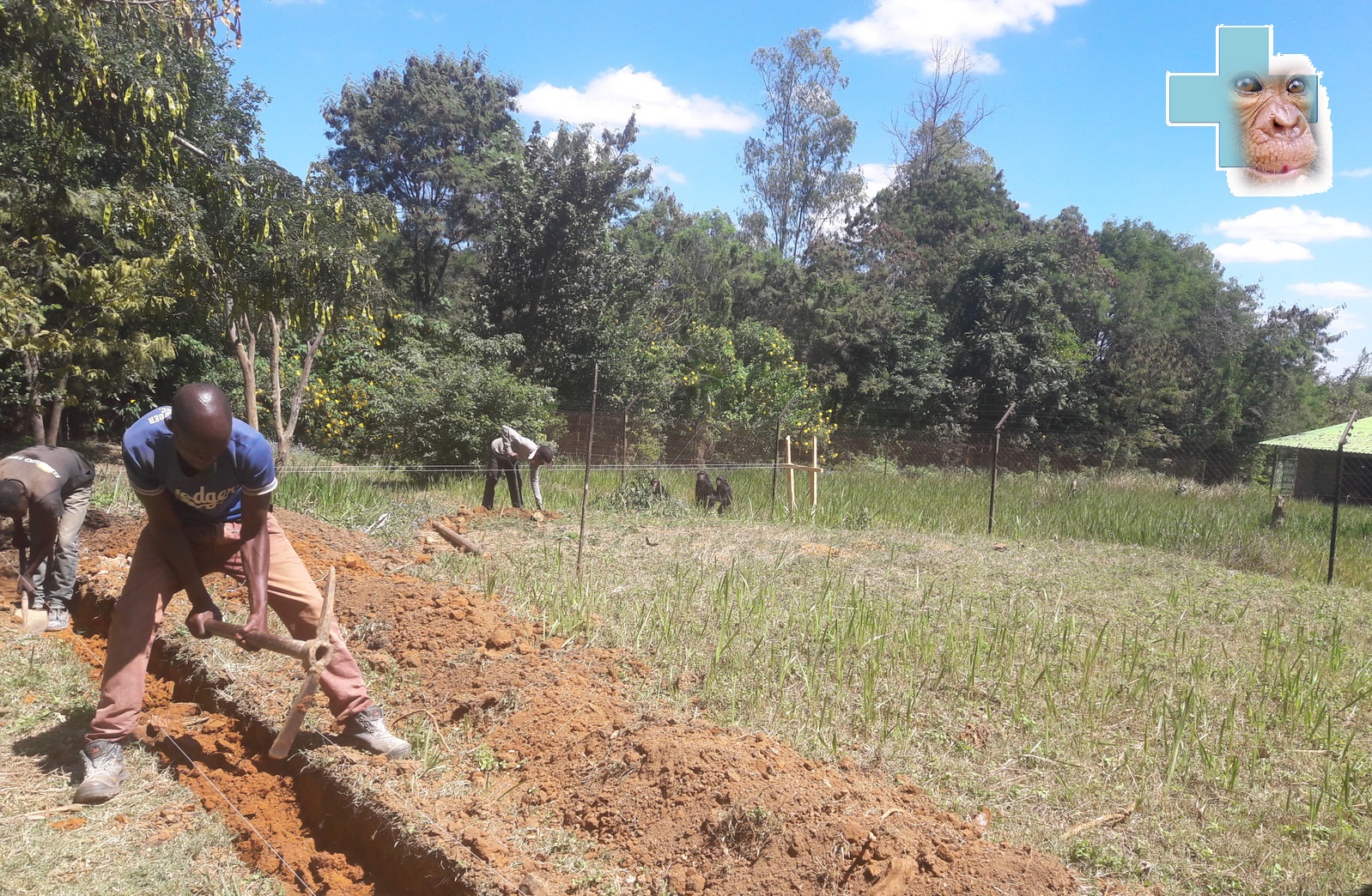 Works started two weeks ago and foundations have risen from the ground! Digging and building the foundations has been extremely tough because the ground wasn't even !!J.A.C.K. is working with its own building team – hiring a local construction company would be far too expensive! This construction project can also be seen as a social one: providing work to our our artisan friends is a way to help their families.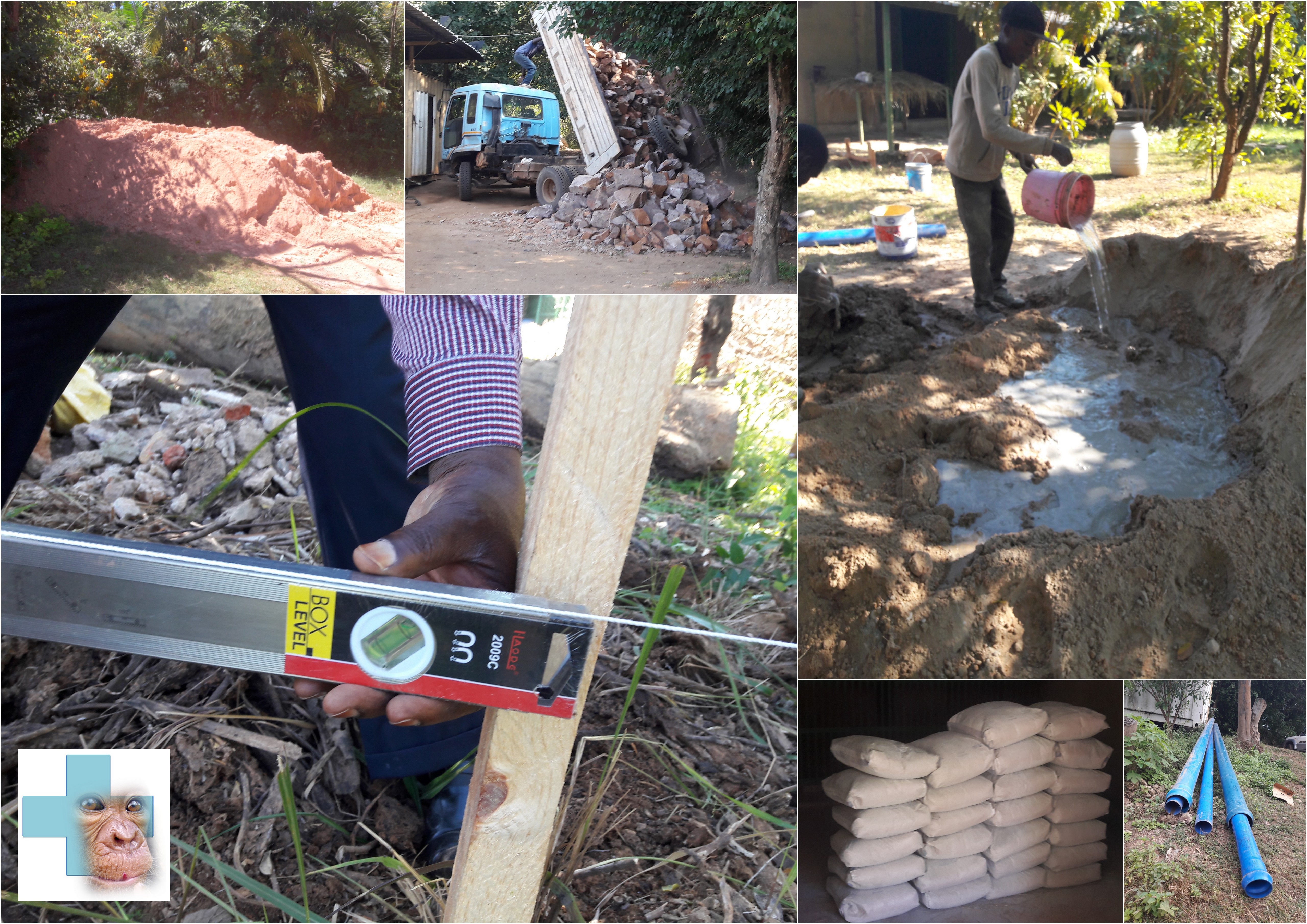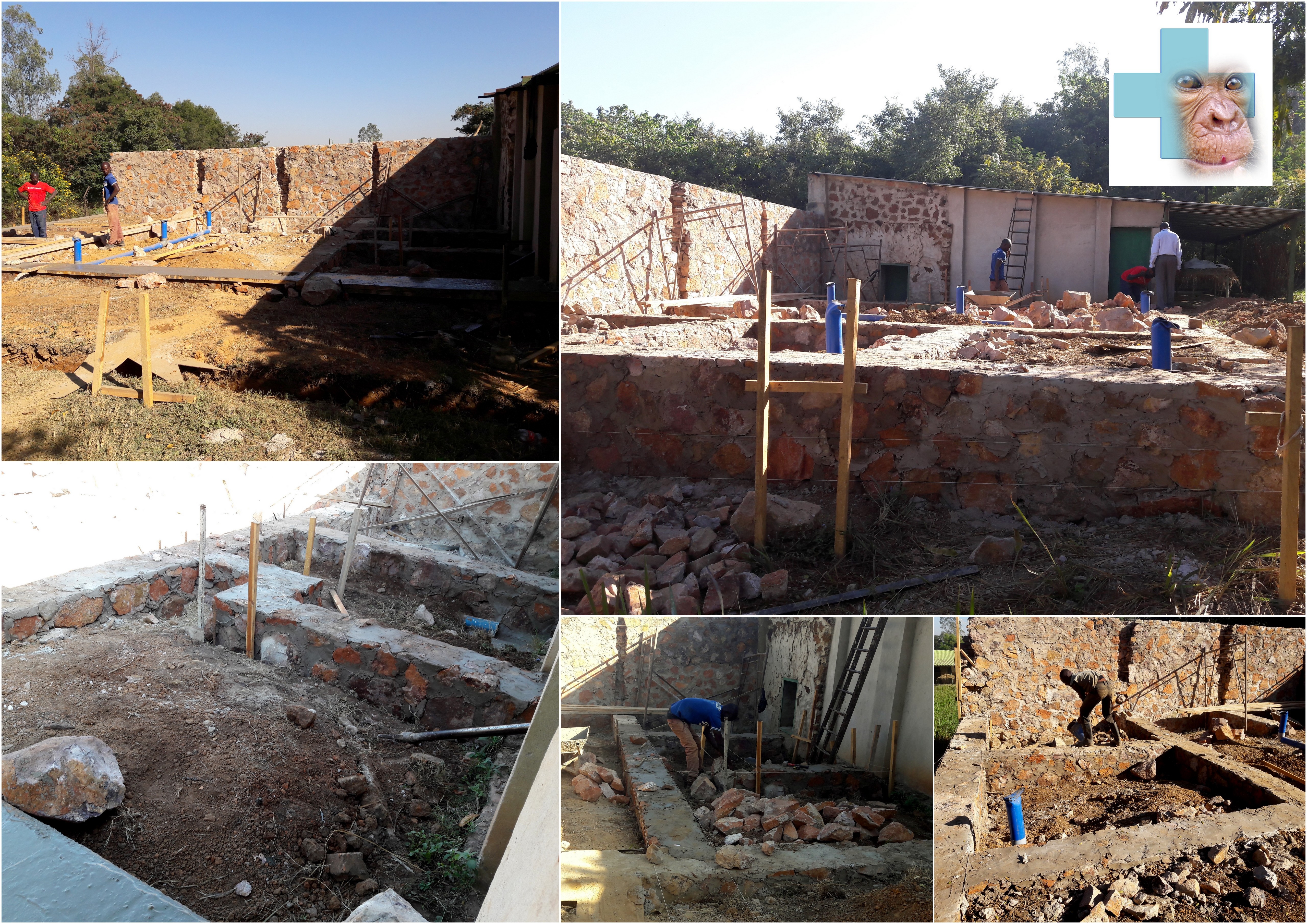 J.A.C.K. thanks its sponsors, IPPL, ZOO DE LA PALMYRE and the BRIGITTE BARDOT FOUNDATION as well as achitect friend MBACHI, SANDRINE and our little construction team for their wonderful support! Without YOU ALL, J.A.C.K. wouldn't be able to make all this possible!!!