It indeed is a huge relief to see all these primates playing, jumping, climbing and running around the brand new facilities!
This new rescue has brought  20 newcomers to J.A.C.K. They were 25 when these poor victims of wildlife trafficking were seized by the Authorities of Zimbabwe  in September 2020 and, before the repatriation to their home country, 5 didn't survive the trauma they had been through . All these monkeys were taken very young from their groups in remote areas of the DRC and then transported on a truck heading for South Africa. From the moment they were captured they have been mentally and physically affectected. The Hemmersbach Rhino Force team in Zimbabwe took good care of them and provided these little souls with all the love and care they needed! They have done a great job and we are extremely grateful for all that they did to help these monkeys grab the second chance that was given to them! Another article will give more details about this
The new residents of J.A.C.K. are mainly Cercocebus and Cercopithecus monkeys. There are only a few young adults – the majority counts plenty of youngsters.
Upon arrival, one baby Cercopithecus was limping and wasn't doing well. The veterinarian of J.A.C.K., Dr Mutumba, isolated the female immediately to check her temperature and her leg. She had fever and an infected leg due to a small open cut. The baby was driven to the Founders' house to be followed day and night and to get all the needed attention and medication.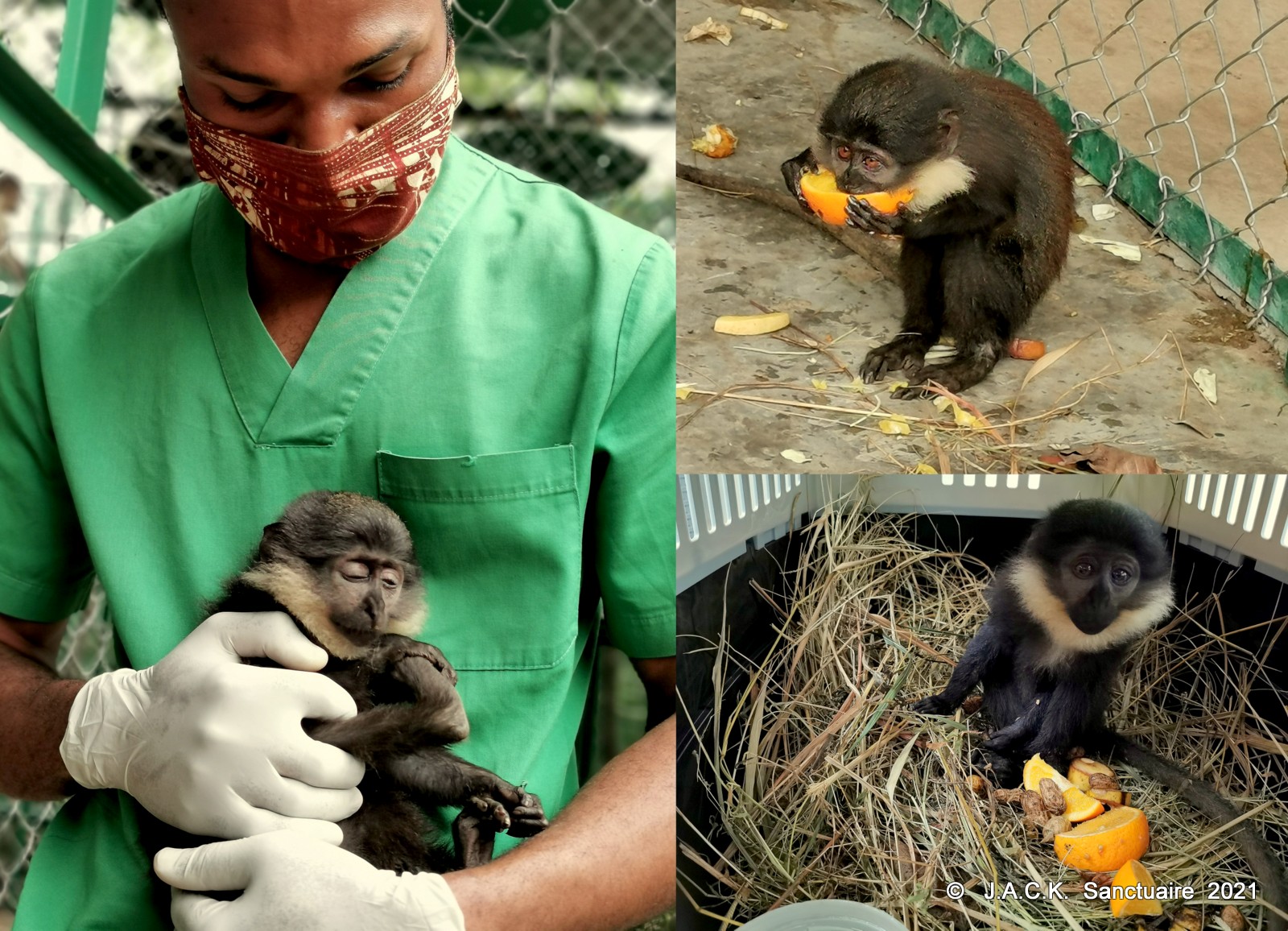 Today, we have great news to share: the baby Cercopithecus is doing well. She is eating, has no longer fever, doesn't limp any more and will return with her friends next Monday!
All the newcomers from Zimbabwe are settling in well into their new homes. While some love to spend time digging….
… others simply enjoy life …
Many thanks again to our partners and sponsors who made the building of these facilities possible. And many thanks again also to all the people involved in this spectacular rescue – which is the biggest primate rescue in Africa!
Thank YOU all for THEM!