It's now the 3d time our sanctuary is granted wonderful aid from the Columbus Zoo & Aquarium. This institution has indeed already sponsored the construction of our Education Centre and of our vet Clinic.
This time, the Columbus Zoo accepted to participate in the 2018 health checks by covering all the costs of blood work (+stool & urine analyses) of our chimpanzee residents. The health of our borders matters and getting a thorough health check done is extremely costly! The Emergency Grant of the Columbus Zoo and Aquarium was extremely helpful!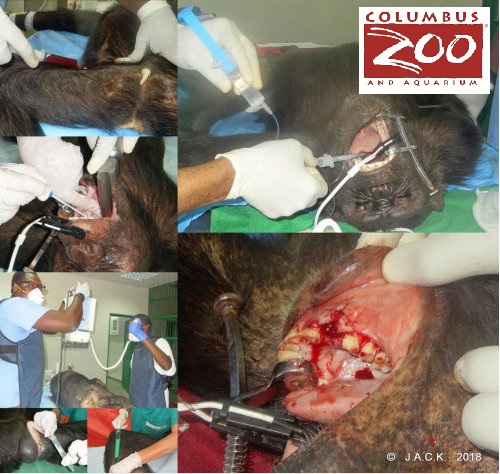 Therefore, in the name of all our residents, we would like to thank again the Columbus Zoo for its amazing support! The chimpanzees rescued by J.A.C.K. are very lucky to have such institution caring so much about THEM!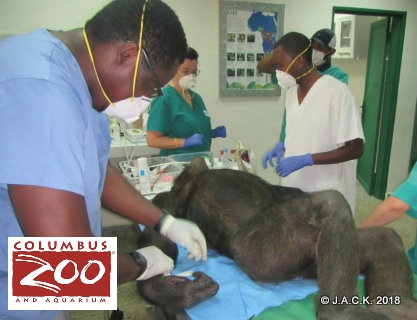 Thank YOU for THEM!