The chimps living at J.A.C.K. have so far been used to food and to visual enrichment.
Today, Karine, a friend of JACK residing in Lubumbashi, is volunteering 3 times a week and she offers the chimps a variety of audio enrichment made of different types of music thanks to an audio adaptor set on her  phone.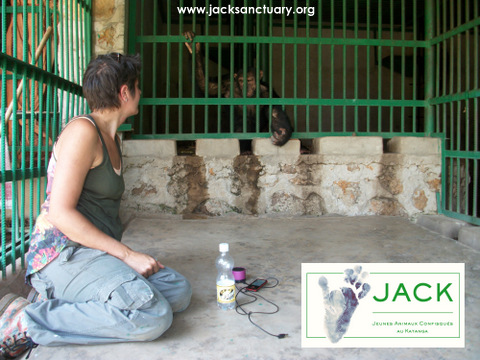 Some of the chimps are too curious and can sit hours staring at Karine while others don't mind at all.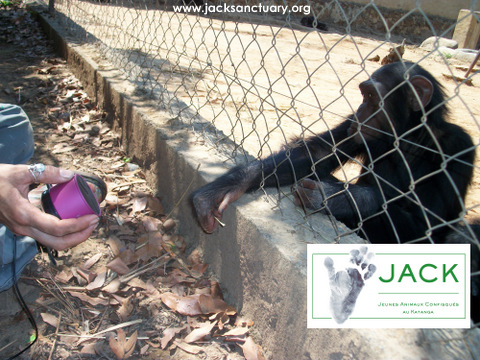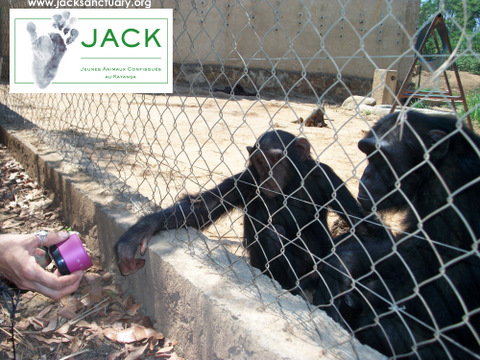 Tika, one of the young teenager chimps, lays quietly in front of Karine as if the classical melodies calm him down. People who know Tika won't believe their eyes when seeing him behaving like this since Tika is a very active teenager always  playing the tough guy to impress!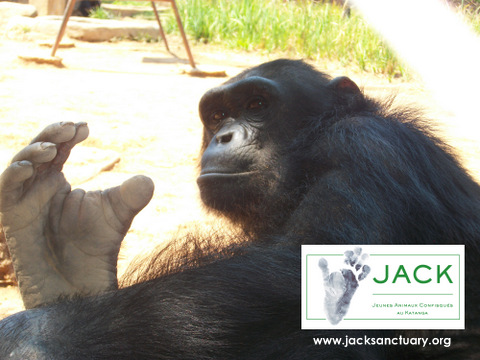 So, we can say that Karine's efforts are positive and we do encourage her to continue this good job as captive chimpanzees need enrichment and really need attention!
Thank you Karine for your precious help and ideas!!