Today, we would like to thank 3 Friends of J.A.C.K. living in Australia who have helped Bihati at the early beginning of her health issues.
These Friends are:
1/ Kelly.
Kelly has been following our sanctuary for many years now and, once she heard Bihati wasn't doing well, she decided to send her some Kids Essentials (protein powder) which Bihati loves!!!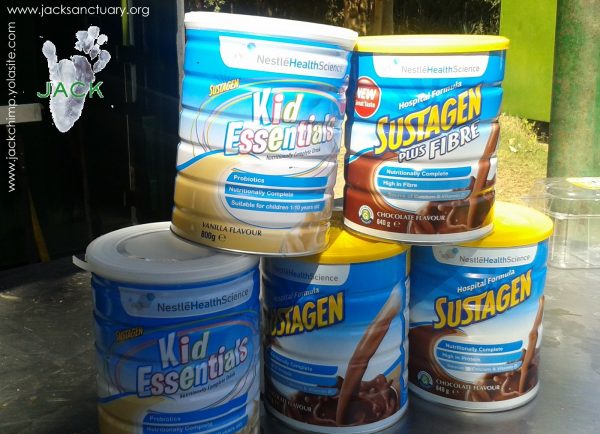 2/ Jo & Ryan
Both Friends volunteered at the sanctuary last year and Jo worked with Bihati. They both wished to help us with our sick friend and therefore, since Ryan was travelling back to the DRC, they contacted Kelly to collect the Kids Essenials boxes to drop them at J.A.C.K. ! A moving gesture as Bihati has been able to enjoy this protein treat that has given her some strength back!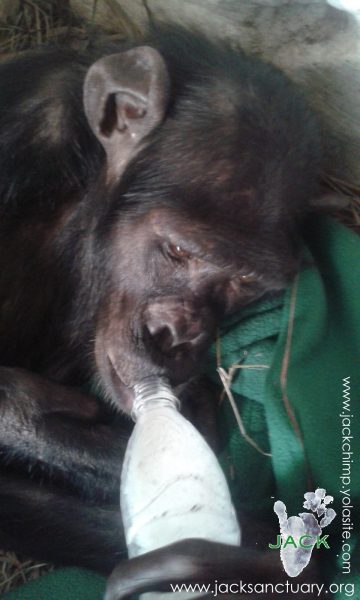 Kelly, Jo & Ryan, many thanks for your support and for your Love for Bihati & her Friends.
You are Bihati's Guardian Angels!