Chita is the elder chimpanzee in the J.A.C.K. sanctuary. He is a chimpanzee who has been through a lot. He had to spend many years in an environment not adapted to his needs.
Indeed, Chita was bought from traffickers by a family in Lubumbashi and was kept as a pet for several years before being returned to the Lubumbashi Zoo because he was getting big, strong and unruly.
In 2006, when J.A.C.K. Founders began their chimpanzee rescue missions, Chita was at the Lubumbashi Zoo with a companion, Touzo, and it was only natural that these two individuals joined the J.A.C.K. sanctuary where they were welcomed with much love.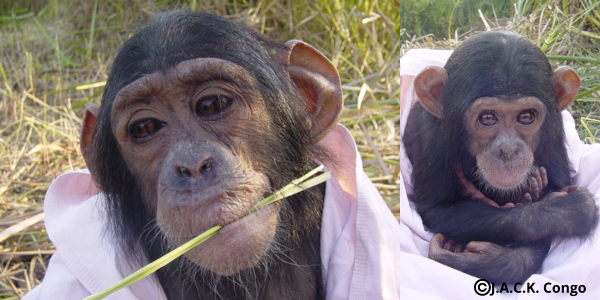 For three years, as this young male was the biggest and the oldest of his group, he managed all the newly taken in orphans like a big brother. He kept order and sometimes abused the advantages of being a 'leader' but always with gentleness because Chita is far from being a belligerent animal. It's incredible how resilient some of these creatures are because, with all that they suffer because of man, they could be dangerous. This is the case for some chimpanzees; not for Chita!
It was in 2009, when Mwisho, an older male than Chita, was introduced to the group that our young friend gave up his place to accept the new alpha. All this happened in a calm way. Chita never claimed anything because he knew that he was not an dominant male, just a big brother.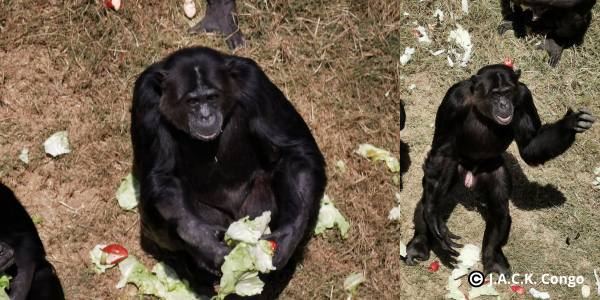 Today, he is still one of the oldest males in his group and is an inspiring example of the important work sanctuaries like J.A.C.K. do to give a second chance to  these abused and abandoned animals.