Like every year the African Reserve of Sigean assisted us with a generous donation which made possible to build three (3) meshed enclosure which were intended to shelter seven (7) cercopithecus from Zimbabwe.
This contribution helped us to do the masonry, fittings, plumbing, welding and painting work.
The works were subdivided as follows:
– Masonry and enclosure separation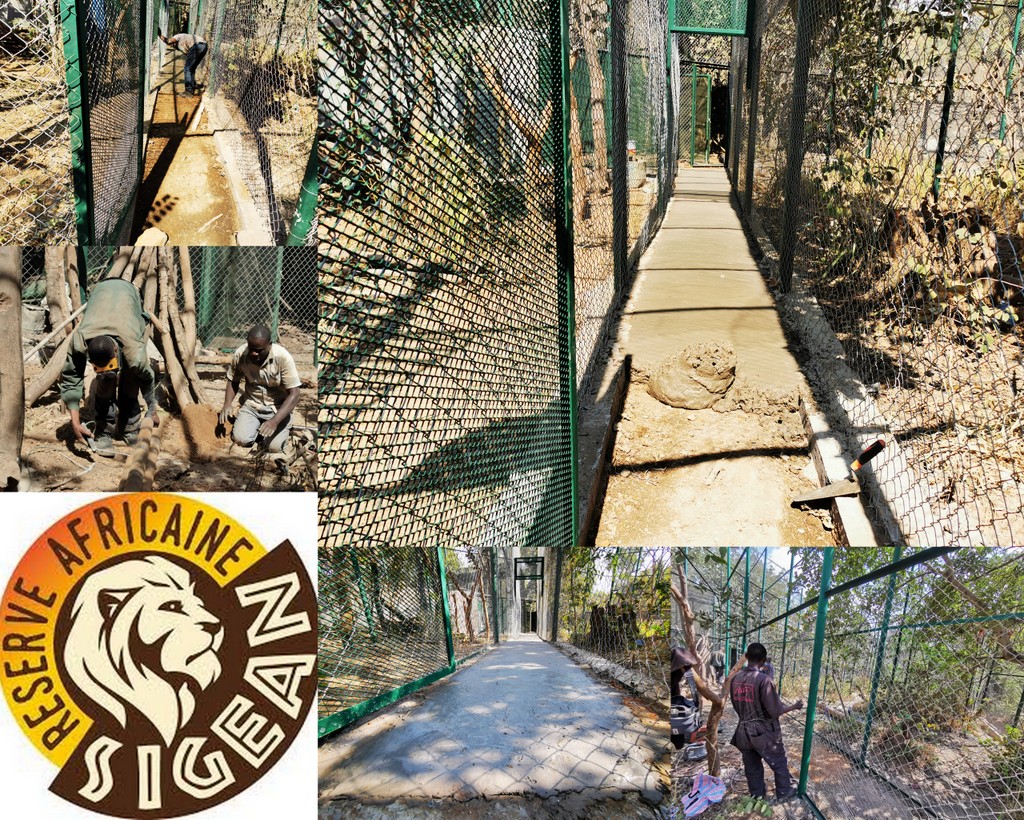 – Internal fittings (installation of galvanized bars, drinking troughs and feeders.)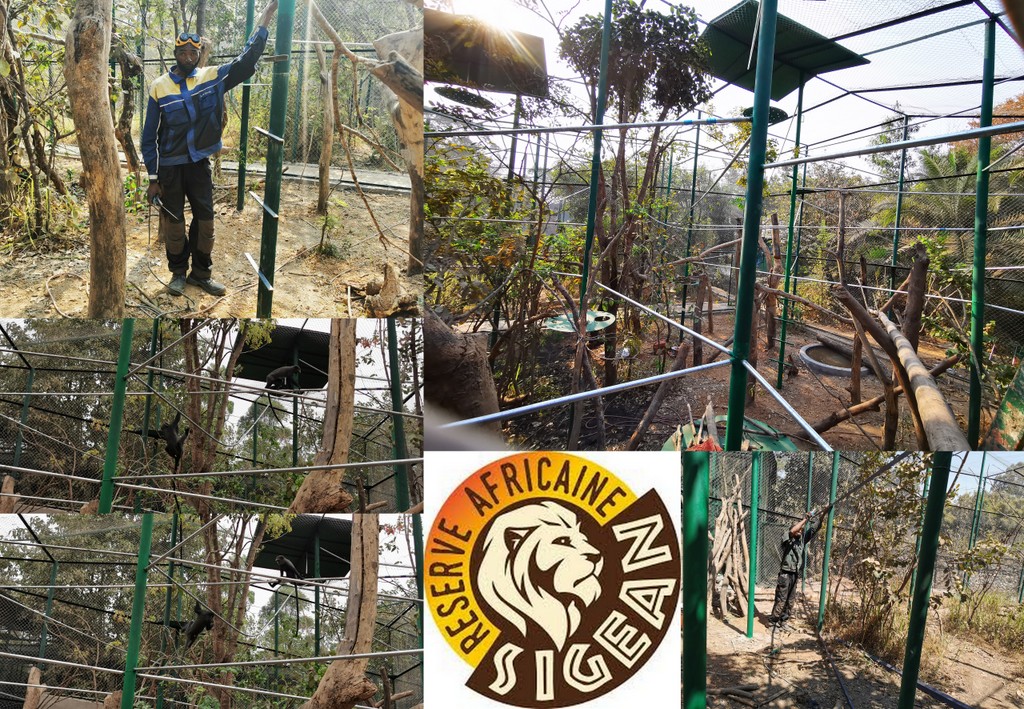 – Plumbing (basins and footbaths)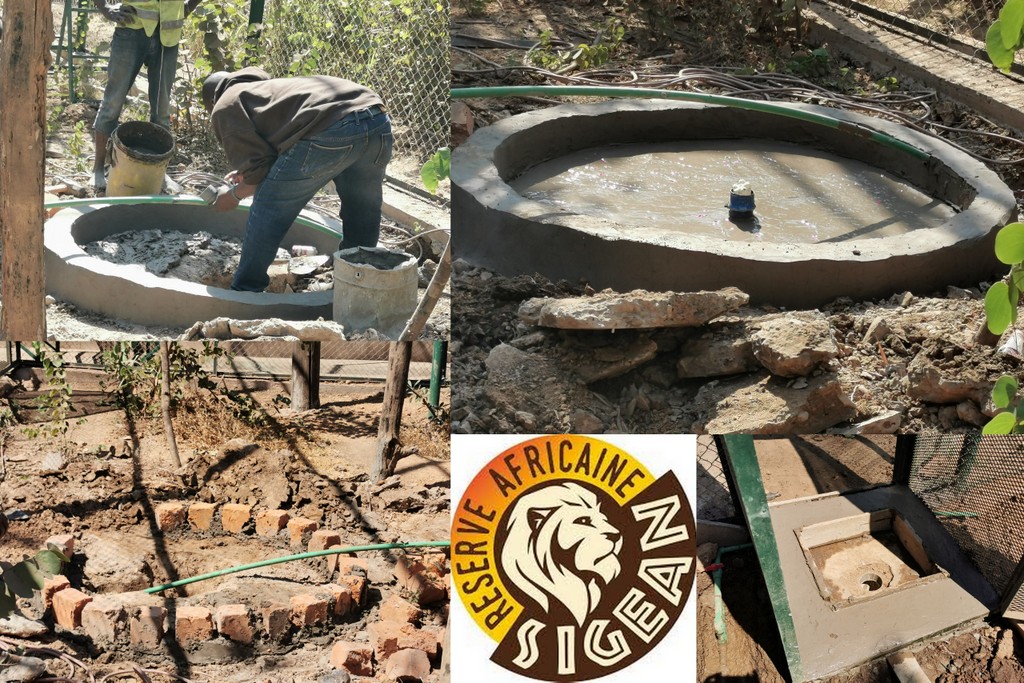 – Welding of platforms and nests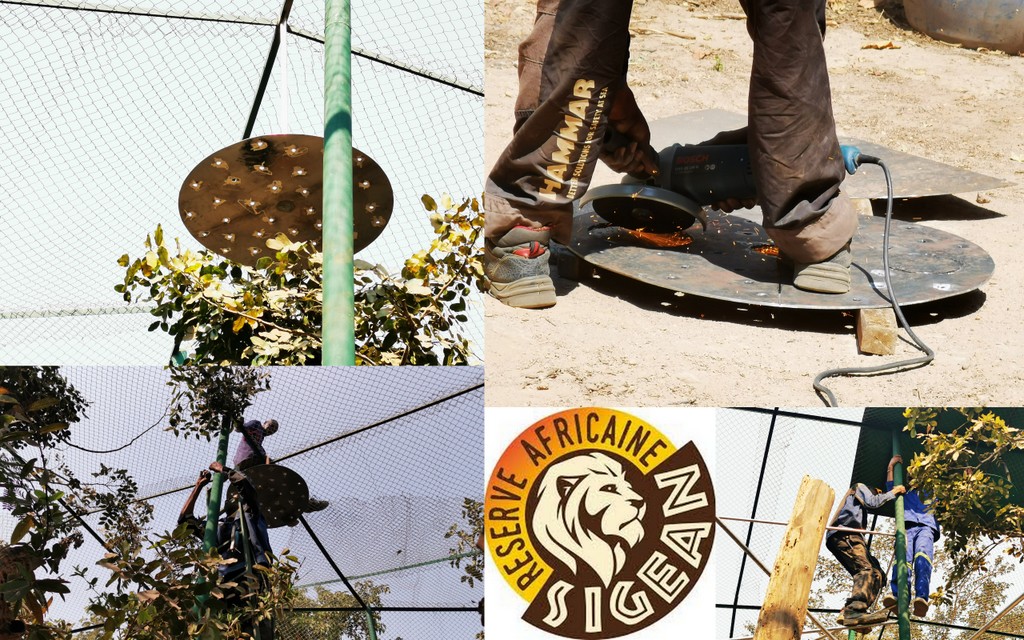 -Painting.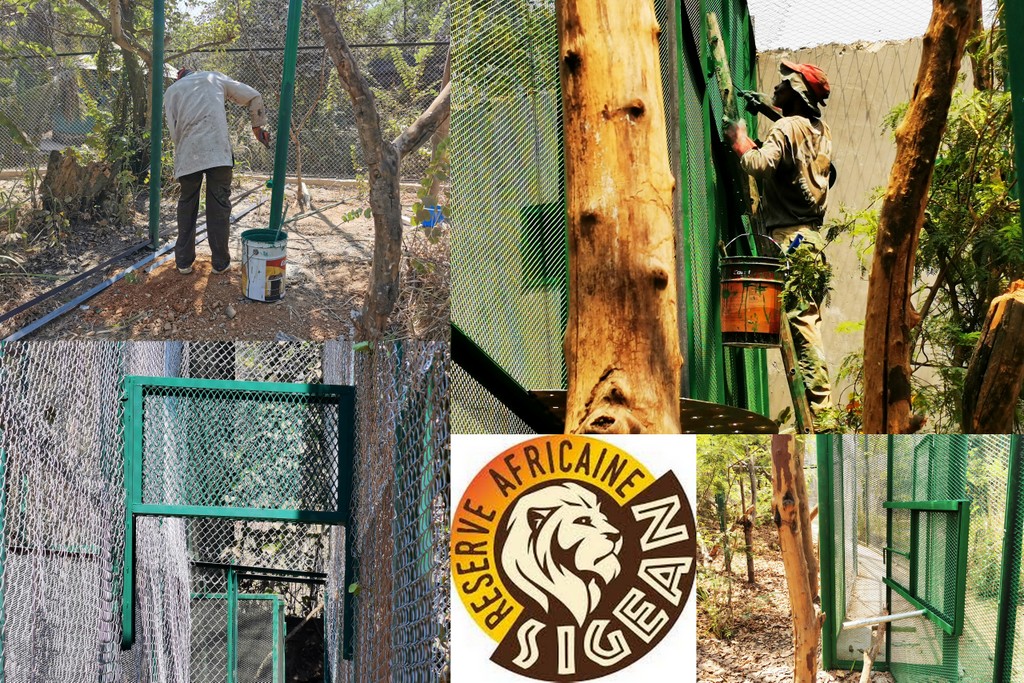 Thanks to the African Reserve of Sigean, its Direction, its team, and all the the generous donators for this considerable contribution!