Dear Friends,
I'm afraid, no good news for this time : all the chimps of the Refuge have runny noses, are coughing, sneezing …Horrible! It seems the main enclosure has turned into a big quarantine area as all of them are sick!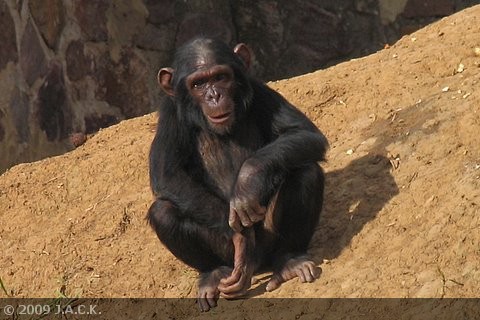 All the chimps have runny noses (here Wanza)
Remember last year, visitors had thrown contaminated food into the enclosure and some babies had very high fevers.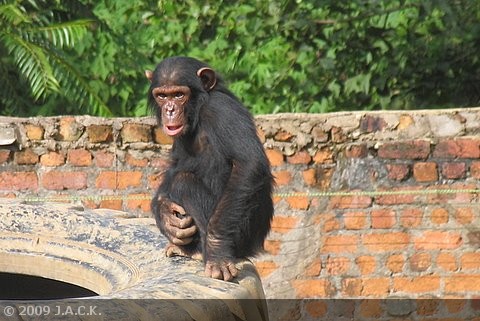 Bachi
This time, they haven't been contaminated by humans: it's just the cold, rainy and awful weather of January.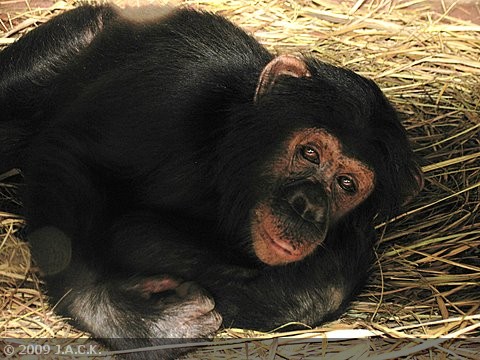 Chita sick
When it rains, the chimps are entered in one part of the brand new night facilities. But some of them are very fragile and do contract flu very fast.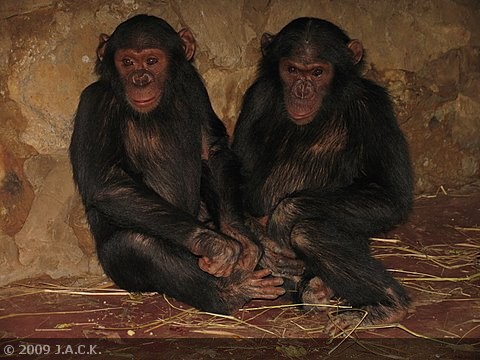 Maya & Kina inside the night enclosure waiting for the rain to stop
Kimo and Santa are still OK although they spend their days at the Refuge. Papa Augustin takes good care of them and is not allowed to work with the other chimps of the project.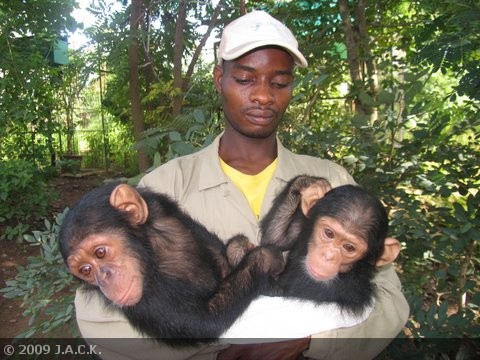 Kimo, Santa and Papa Augustin
Another thing we are worried about this week is the eye problems of Doguy, a young male whose eyes have been regularly full of tears for the last weeks and who now has a transparent (white) spot on the pupil and the iris of each eye. He's been isolated for treatment, we do believe he has infectious keratitis. We are still waiting for advice of the different vets we have contacted. I'll keep you posted,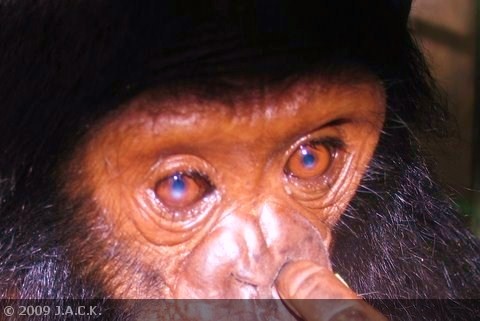 Doguy
Roxane