Dear All,
It took some time before Kimo's bump started to reduce. And, as you can see on the picture, no trace of a bump is to be seen on his face.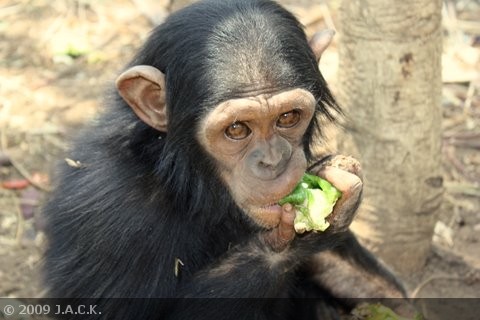 Kimo has put on weight, is playful again and is doing fine. He's eating well. His tooth doesn't seem to hurt him. Our vet has just come back from the PASA Vet workshop (Nairobi) and we'll see what comes next as some vets and dentists do advise not to pull out a young tooth. We're still waiting for more details about this…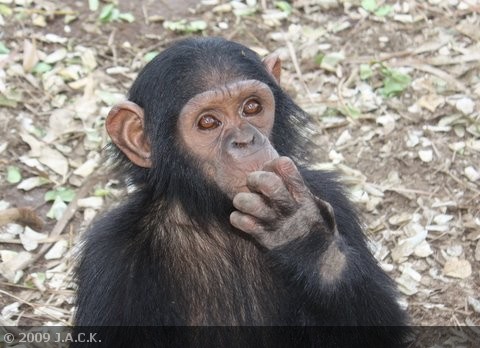 As to answer to your question « K », know that Tongo is doing well too and that he still has the protection of Mwisho, the new alpha male.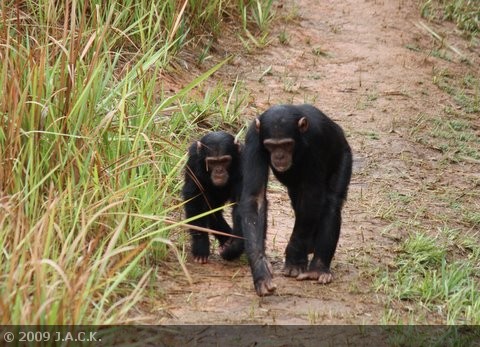 Tongo is still the youngest baby of the main group but not too long any more because we wish to introduce the Kivus, Kimo, Santa and Maïka…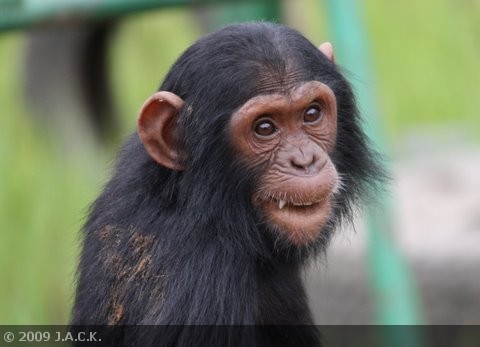 Roxane