So glad to be back!! Had to be off for a while as Franck had left DRC for several meetings and I had to manage work, family and chimps all on my own!
My husband flew to Sierra Leone in order to attend the PASA workshop organised at TACUGAMA CHIMPANZEE SANCTUARY.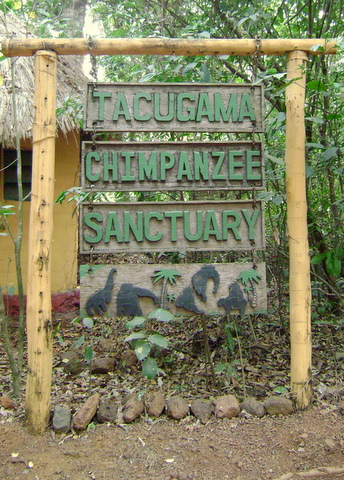 PASA workshop was hosted by Tacugama
Our Refuge Center isn't a PASA sanctuary yet, but since we had that fire, the PAN AFRICAN SANCTUARY ALLIANCE (PASA) has always been in touch with JACK. It was actually PASA that sent us a vet from Zambia in order to save Touzo's life.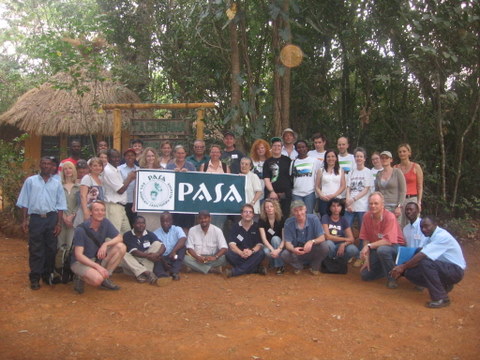 Managers of all PASA sanctuaries regularly come together to share information
Although JACK isn't a PASA member yet, Franck is  invited to assist some of the PASA meetings and this really is a good opportunity to JACK to explain what is going on with Great Apes here in Southern DRC.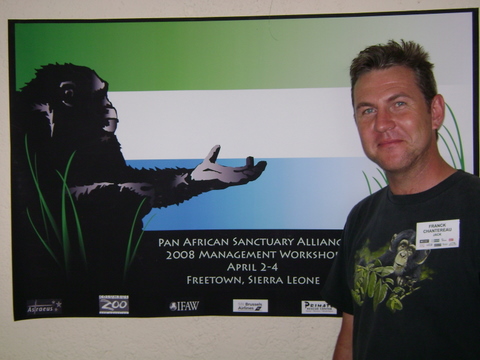 Franck at PASA workshop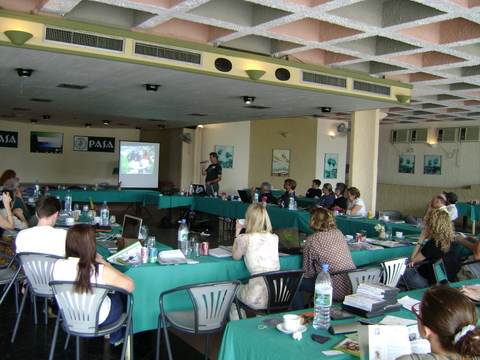 Franck updating JACK and explaining chimp trade through our DRC Province
Last year, Franck went to Rwanda. Last week, he was in Freetown. His experience was wonderful and exceptionnal thanks mainly to the kindness and hospitality of Bala Amarasekaran. Managers of other African Primate Sanctuaries were there as well and Franck found it was very interesting to share information and to learn from each other. Thanks again, Doug Cress, to have allowed JACK in presenting its updates !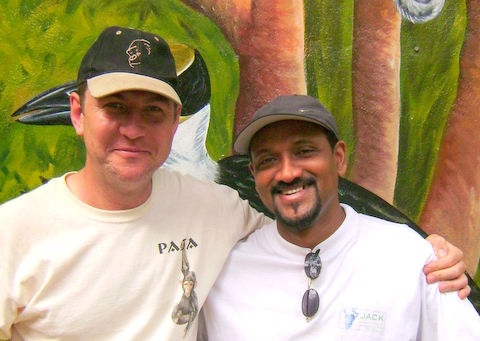 JACK meeting Tacugama
At Tacugama, Franck also had the opportunity to meet the team of the Great Primate Handshake. Alasdair Davis and Laurence Hall are creating JACK official English website and this latter will be finished soon! Thanks again, Al and Laurence!
Alasdair working with Franck on JACK official website
During my absence, donations arrived end of March. Thanks a lot to Oliver T (25$), Beth A (50$) and an anonymous person (100$) for their one-time donations. We also received a monthly participation of 30$ of another person whose ID hasn't been mentionned. Thank you again for your support!
Roxane