.
I feel so bad because there were picture problems with the latest post, and to apologize, I've posted extra pictures of JAC's introduction.  It is true, Sheryl, JAC now looks happy and this is a real victory. Who knows were JAC would have been today if a friend hadn't seen him for sale on that local market?
Just like most of the others, JAC has miraculously survived and it is JACK's duty to give these orphans a second chance. You see, although life can be very tough and sometimes dangerous here in Congo, well, I dare say I'm privileged and it's a honor to me to help this species…
Okay, let's come back to JAC: have a look at the following  pictures!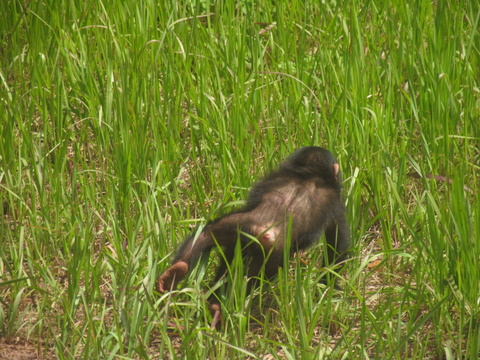 JAC wasn't used to that prickly grass, so when running, he lifted his legs and feet up! He had a funny way to run and the others strangely looked at him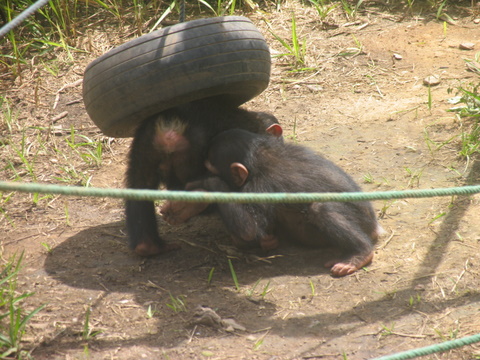 Playing of course with his friend, WIMBI.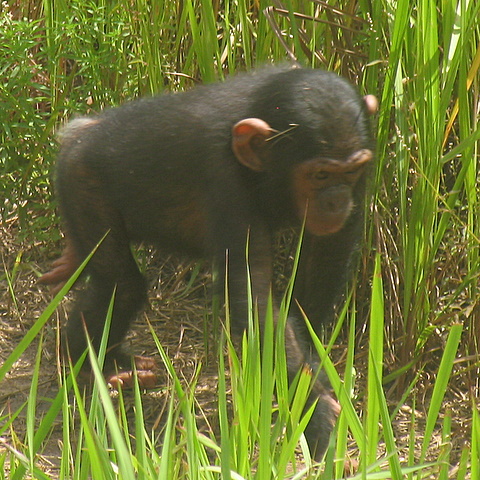 Searching for WIMBI!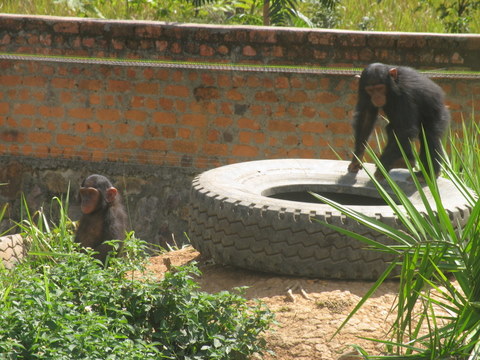 After all that running and playing, JAC wanted to sit and rest for a while…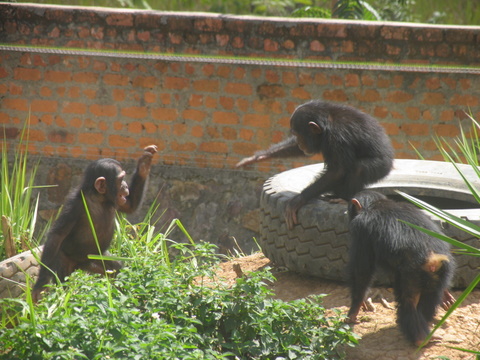 … but the others simply wanted to continue the game…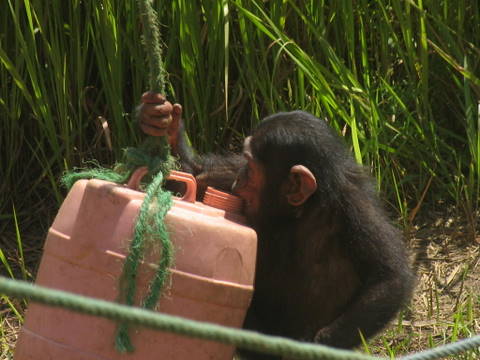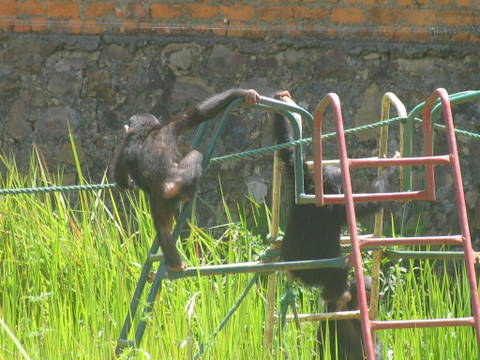 From th early beginning, JAC has enjoyed his new environment. Franck and I knew he was ready to face something completely different and, today,  we are still  surprisingly amazed to see how fast JAC has got on well with all the members of the group !
Well done, JAC !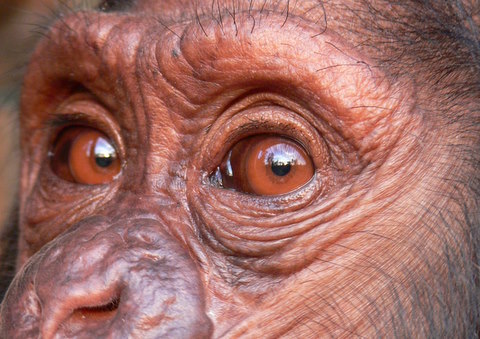 Before ending, J.A.C.K. wishes to thank Birgitta S. (10$) and Theresa S.  (10$) for their  monthly donations.  Your support is important to help J.A.C.K. in providing the best conditions to the chimp orphans.
Hope you enjoyed the extra pics and that they came out all right.
Roxane, Franck & the Chimps