JOMBA is a blue monkey (Cercopithecus mitis) that was on sale in the streets of Lubumbashi.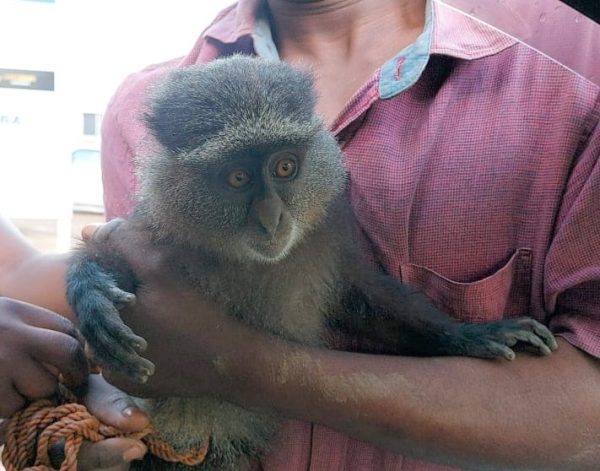 It was a taximan who gave the alert on a Saturday afternoon . JACK rescued the young male with the authorities and immediately brought him to the clinic for examination (watch
VIDEO on YOU TUBE
) .
JOMBA is doing well. He is now in quarantine and will soon join a troop of his own kind in a few weeks. We will keep you updated.