Hi Everyone,
Maïka arrived on Saturday 21st of February… the same day as the 'Kivu Four'.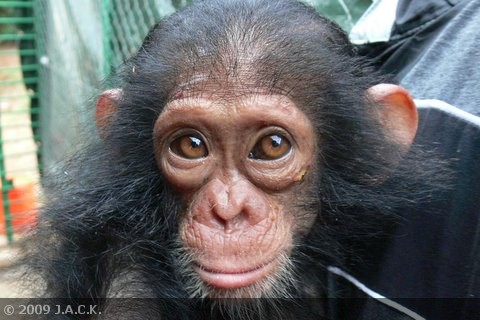 Remember, I told you Franck and I had just arrived from the airport that day that a lady called us saying she had just seen a chimp for sale on the streets of Lubumbashi…
I can't tell you how bad Franck and I felt. No new infant ape had been seen for sale in Lubumbashi for the past months and…suddenly, we got that call insisting on the size and the young age of the baby chimpanzee.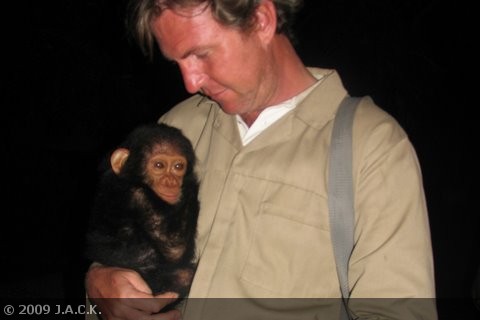 The Lubumbashi inspectors of Environment checked the information and managed to seize the female who arrived at the Refuge around 5 p.m. Exhausted, sick and traumatised, we decided to bring  her home.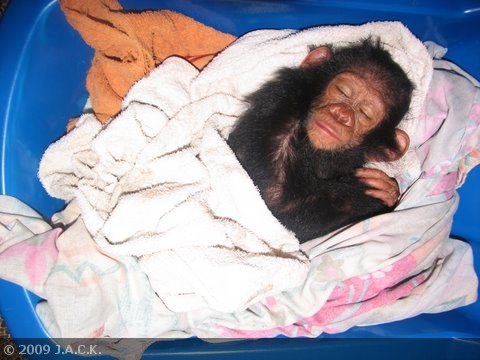 Maïka was very bad. She hardly moved, had high fever, refused any food… Also, the little one had several cuts on her hands and feet and there was an open wound on the palm of her right hand.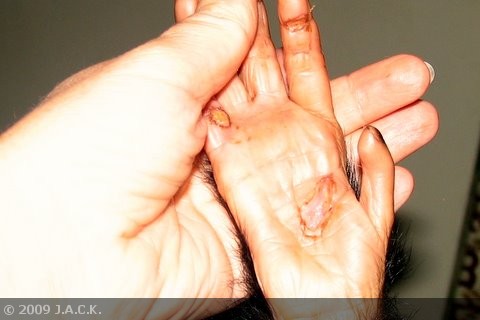 The vet came on Monday and made her 3 injections (deworming stuff, antibiotics and vitamins). All went extremely well afterwards and on Tuesday, Maïka did her first steps at home. Because she was so weak, Franck and I were very surprised to see her walking around the place.
Maïka has already been introduced to the 'Kivu Four'. They played for hours, climbed up trees, ran in the grass… all of them enjoyed these particular moments.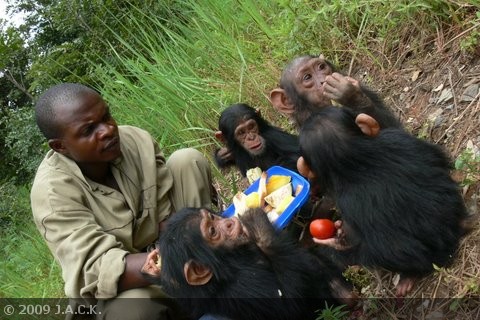 Lunch time: Faustin, the 'Kivu Four' and baby Maïka holding a tomato in her left hand
The little female is now safe and we're sure that if she had stayed with the traders or with other people, Maïka wouldn't have survived.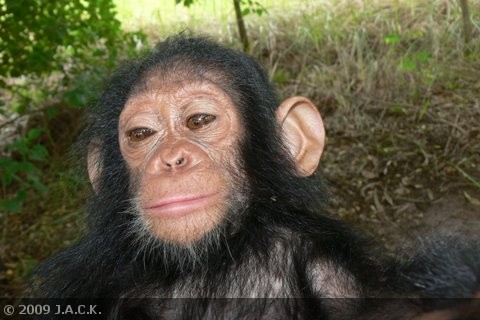 I chose to call her « Maïka » as to keep in mind that baby « Maïko » had to be here too…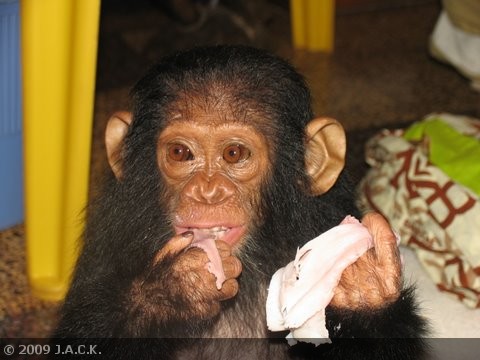 Roxane