J.A.C.K. started 13 years ago and the rescued baby chimpanzee orphans we rescued then have now turnt into strong and nearly adult chimpanzees. Since our sanctuary is located in the town of Lubumbashi, one of our priorities is to keep our complex secure and to keep the people living in the neighbourhood safe. Even if all our residents grew up close to humans,we will never know what their attitude will be in case they escape…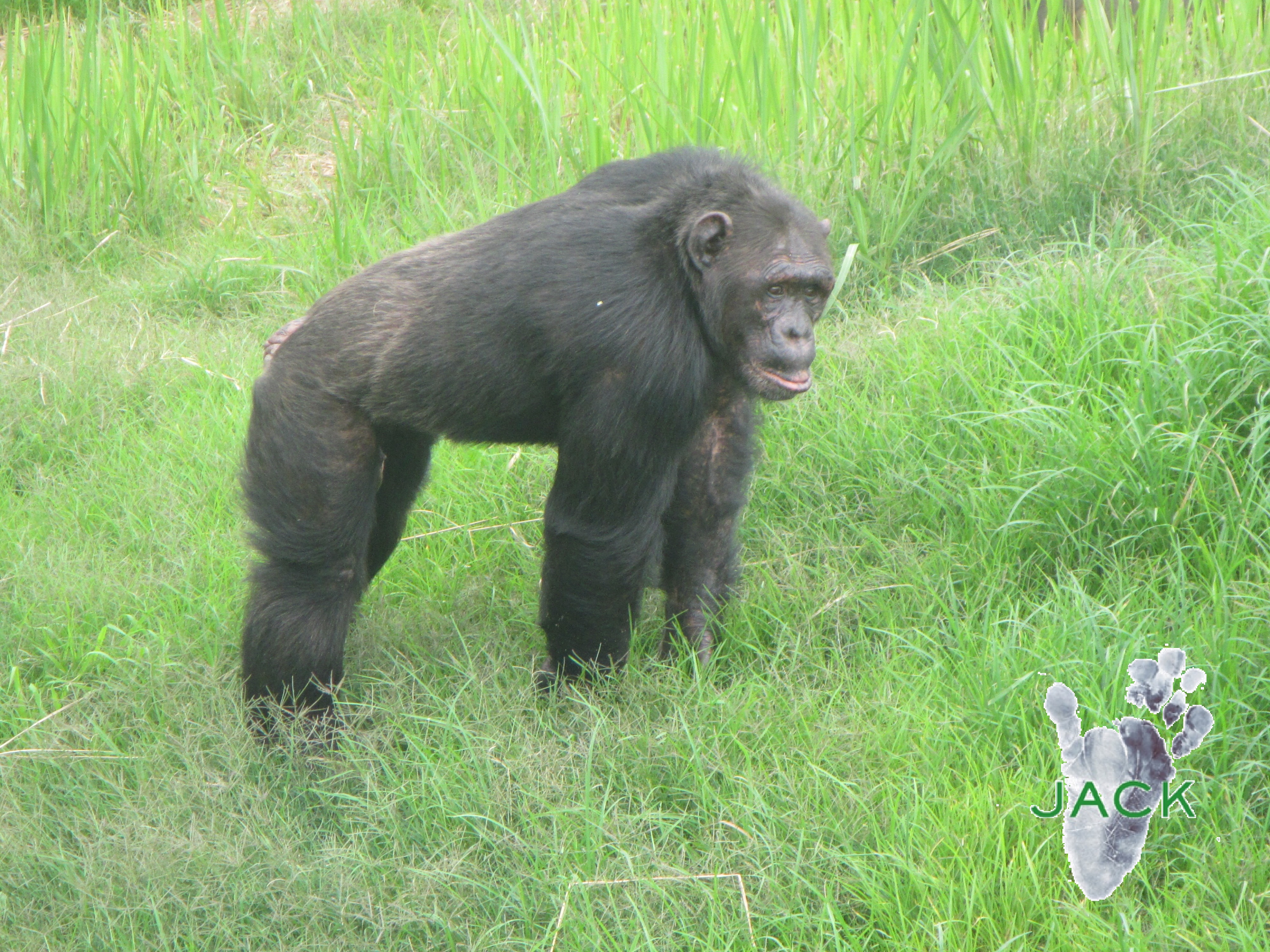 This is why last year the BRIGITTE BARDOT FOUNDATION accepted to start new developments in order to enforce the security of the open air enclosure of our main group (sub-adults).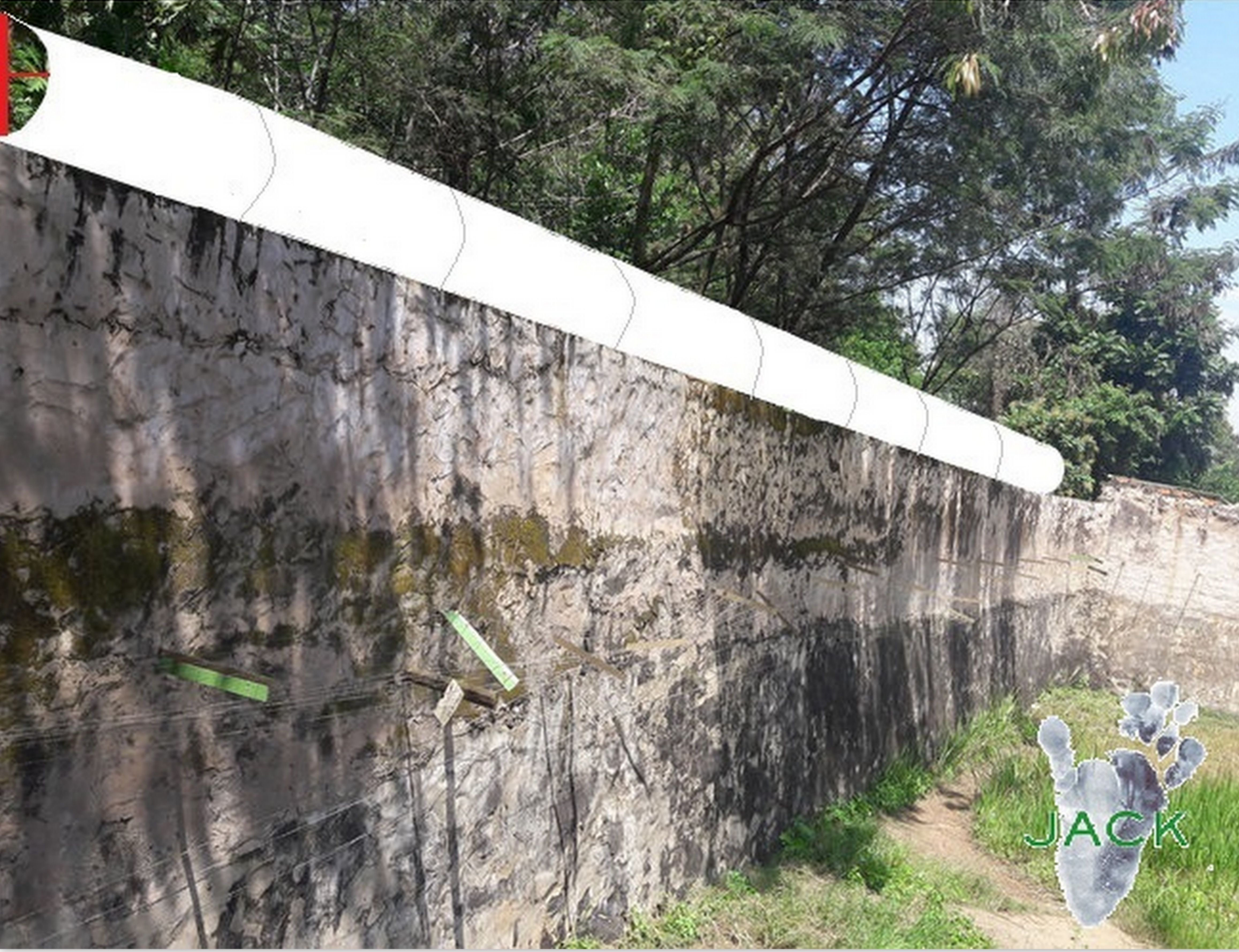 Huge metallic « shields » have thus been bent and fixed on top of the walls surrounding the playground. It is Mrs Itsaso Velez del Burgo, from Lwiro (Bukavu), who showed us how to curve the metallic plates. J.A.C.K.'s welder built the curving machine and long weeks of hard work were awaiting him since welding, curving and fixing these heavy « shields » took a lot of time and energy!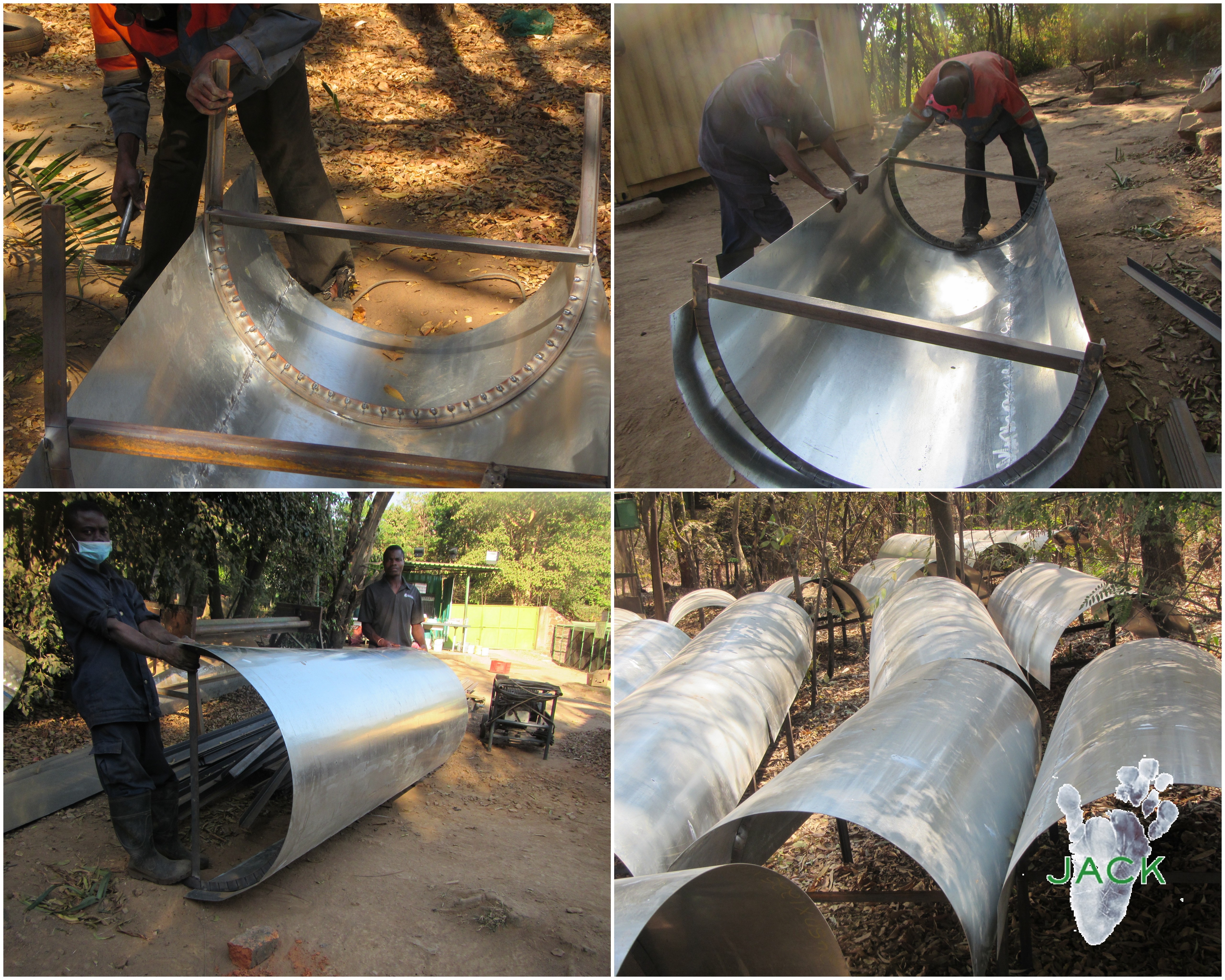 Thanks to the priceless support of the Brigitte Bardot Foundation, J.A.C.K. managed to enforce the security of the enclosure of the group of sub-adult chimpanzees and also part of the playground of the Nursery group II.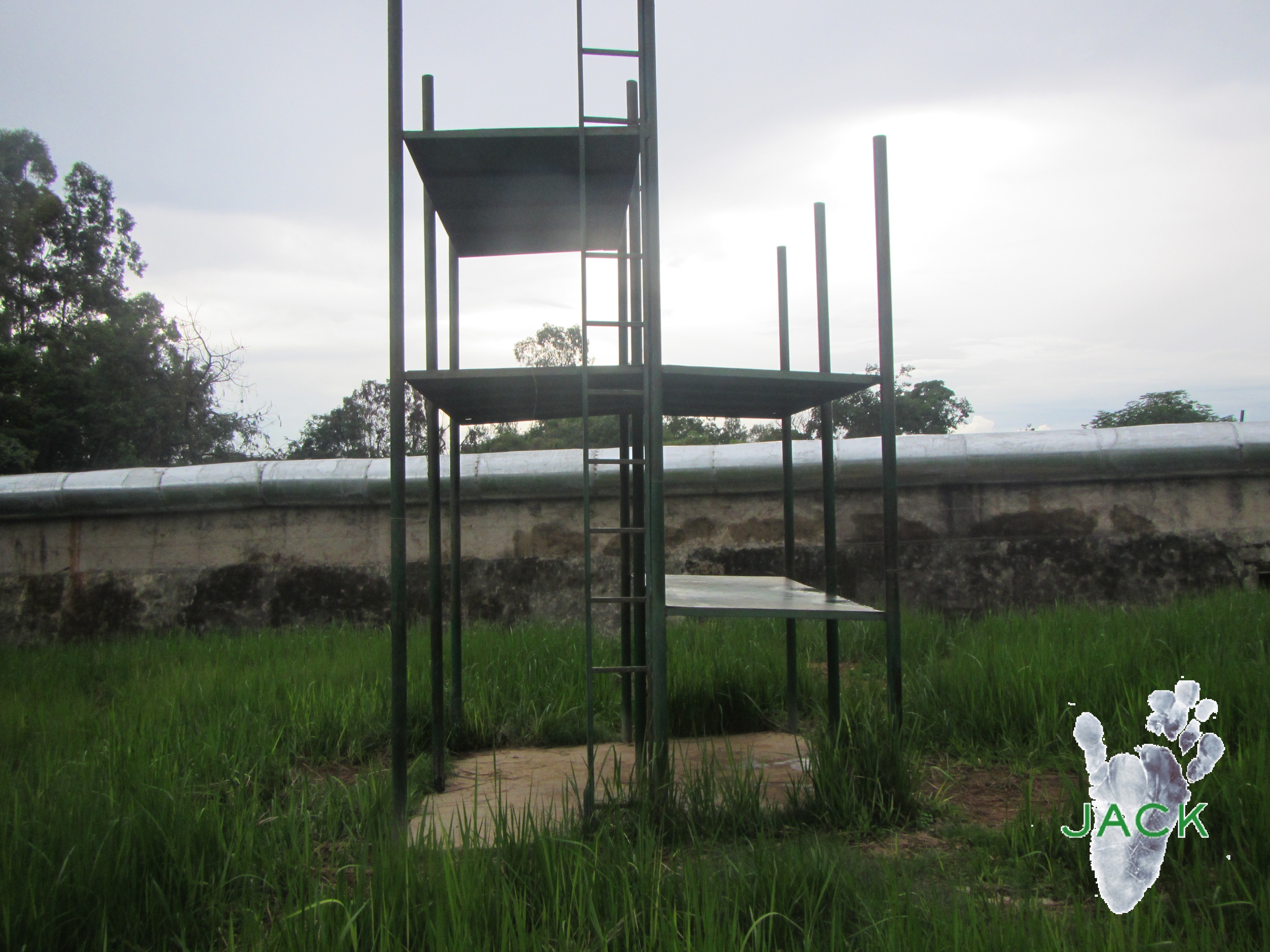 These huge « shields » are a wonderful way to secure facilities and we all at J.A.C.K. feel extremely grateful to the Foundation for this wonderful support!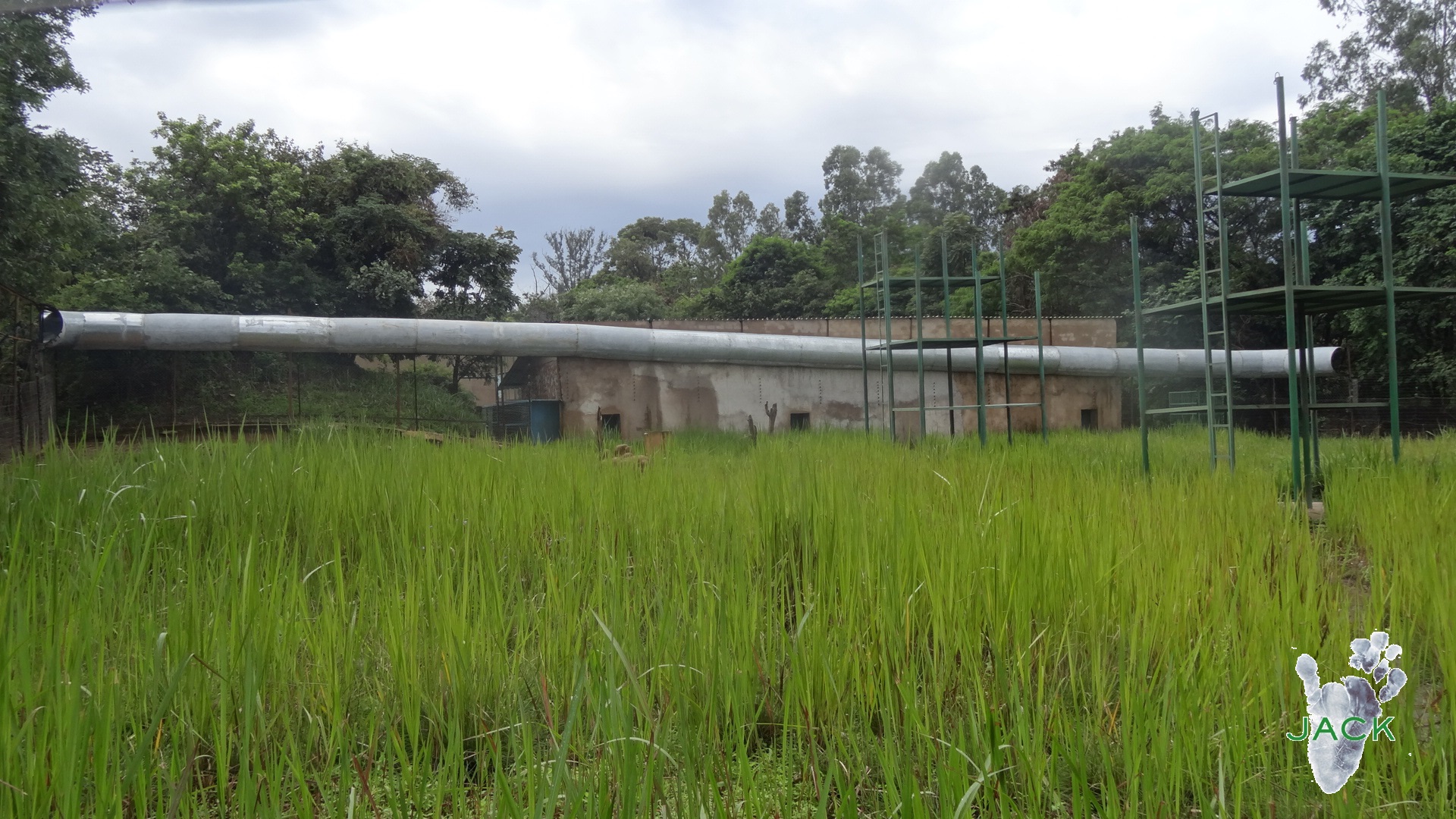 Of course, it would be better if our residents could be in the forest already, but since this point has not been clarified yet, we do the best we can to keep them healthy and safe.
Many thanks again to Mrs Elodie of the Brigitte Bardot Foundation, to her team and donors for their trust, their help and for their wish to provide our hairy family with the best care!