This end of March we wanted to share great news with you: the integration of babies Kaly and Mata, the latest chimp orphans rescued by our Sanctuary.
However, a terrible flu has prevented us from introducing them to their future group thus postponing the whole integration process.
Kaly and Mata have adjusted well at J.A.C.K. and have gained in strength, self-confidence and weight since their arrival at our Sanctuary.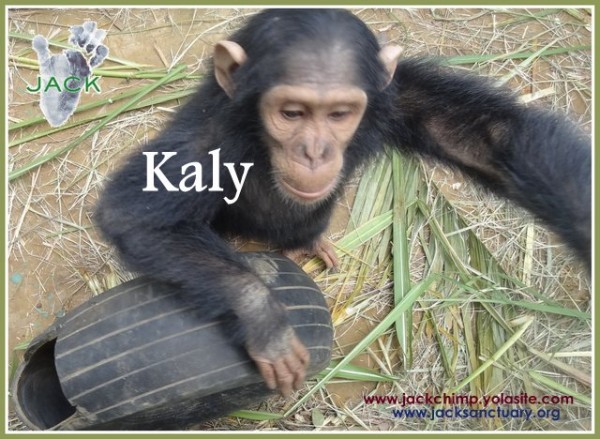 This is the reason why we could feel Franck and I that these two little ones were ready and both physically and mentaly strong enough to meet members of the Nursery group. So far, they have met Maïka, Kimo. Luna & Tommy are currently sharing their facility for further chimp interactions.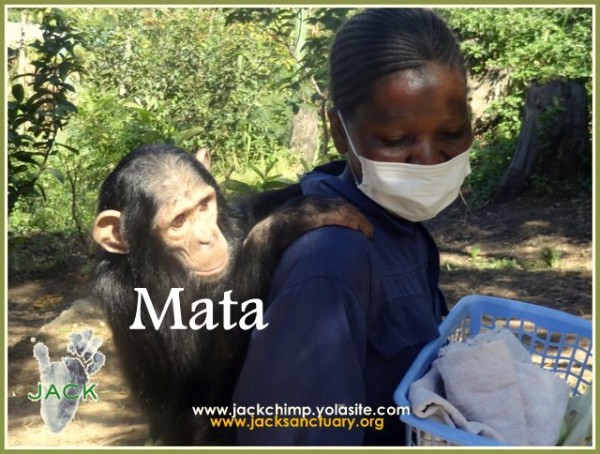 Mata is coughing badly, has some fever but is still playing, eating and enjoying his milk bottles.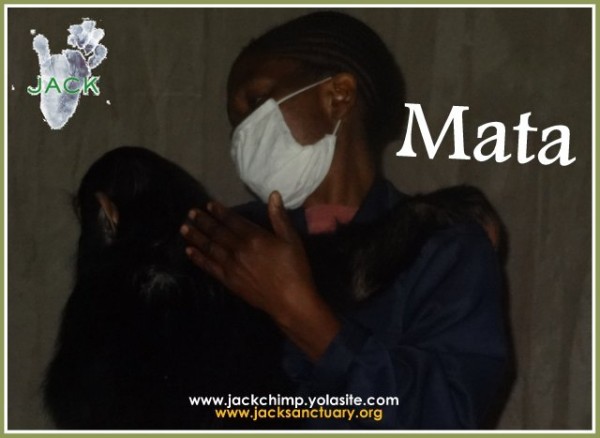 Kaly was slightly coughing yesterday and loving (as always!) Karine's enrichment treats!! Bad fever started last night – we'll see what today brings.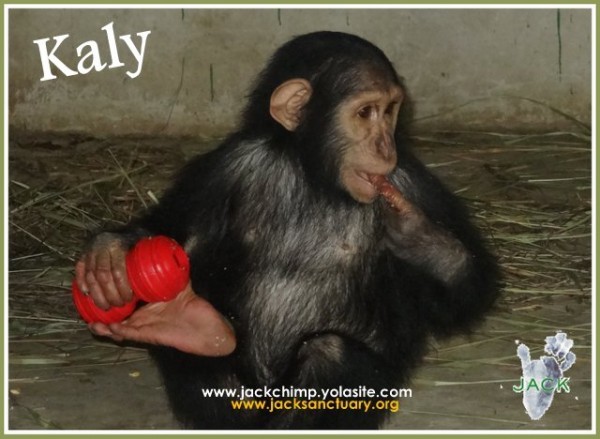 Tommy and Luna were not well at all – especially Luna who has had fever for 2 days and who was completely exhausted and down because of flu. We really hope today will be okay for the 4 of them. Having sick chimps always gives us sleepless nights…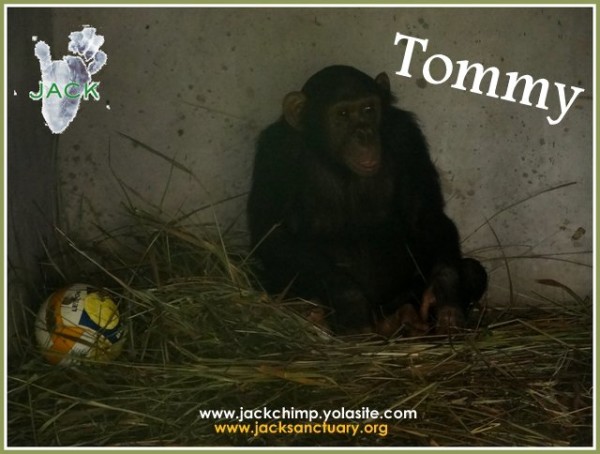 Integration of Mata and Kaly can wait a few more weeks – we want them to be healthy again to meet the group; some others can be very bully ones, so Kaly and Mata must be strong and well!
We'll keep you updated,
J.A.C.K.