Friends who closely follow us will for sure still have in mind the terrible fire our sanctuary had to cope with last September and which destroyed 2 of our education buildings.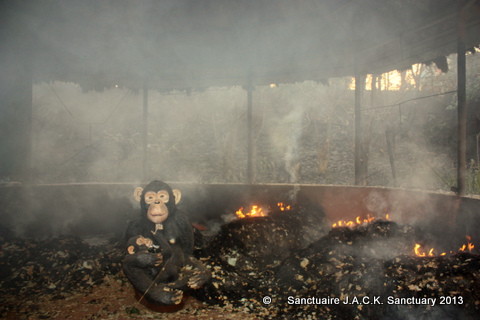 J.A.C.K. education centre is currently made of 4 education huts all kindly sponsored by wonderful people ( the International Primate Protection League, the Arcus Foundation, the Sweden Chimpanzee Trust, Market to Africa, MMR,…). Construction of the Education Centre started in 2011 and isn't finished yet as more buildings are on the agenda…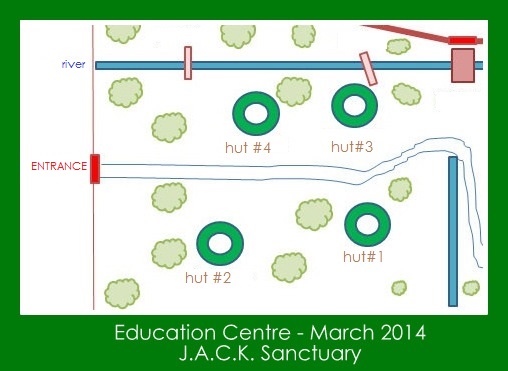 During the arson, education hut #2 totally perished because of  the flames…

… but thanks to donors, J.A.C.K. was able to restore the building and new developments, drawings, paintings have been made to rebuild it completely! This recovery has been possible thanks to 2 very helpful donations received from : (1) the PASA Crisis Fund and from (2) the International Primate Protection League.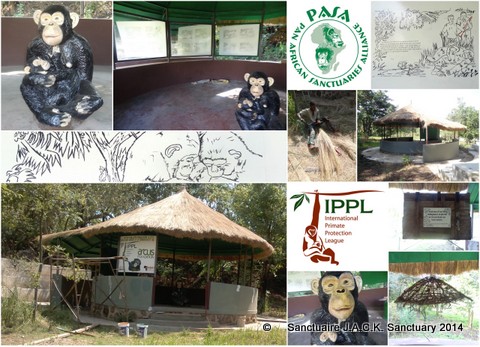 Education hut # 4 was being built at the time of the arson and only the roof partially burnt down. The building has now a brand new roof and developments can now continue!

Also, IPPL agreed on enforcing security at J.A.C.K.. That's the reason why since the arson, and thanks to the International Primate Protection League, our sanctuary has now two armed rangers from the DRC National Parks who provide day and night security on site .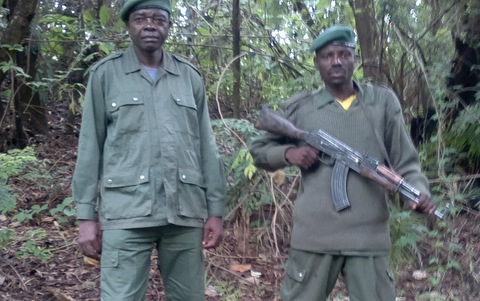 Again, J.A.CK. wishes to thank PASA and IPPL for their help. Receiving your donations was a sign we weren't that alone to face the arsonists and your support helped us in erasing these terrible arson pictures from our minds!