Do you remember Rosie? She is the baby chimp that arrived end of September 2009 and which had been rescued by Mrs Rosemarie RUF of the okapi Center in Epulu (Northern DRC).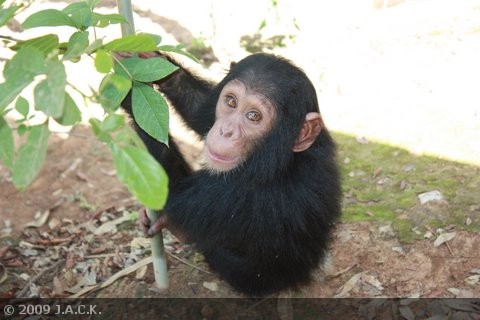 Because our quarantine facilities are full and because we still need funds to build more infrastructures, we decided to shorten Rosie's quarantine period which usually takes 90 days.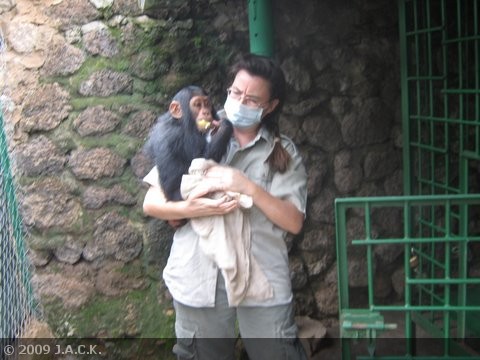 Rosie was perfectly healthy to meet others.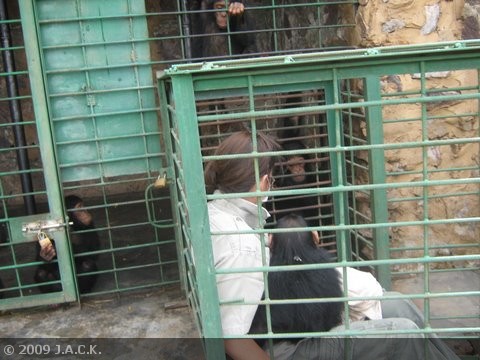 The first day, she met Africa, the eldest and the most bossy female of the baby group.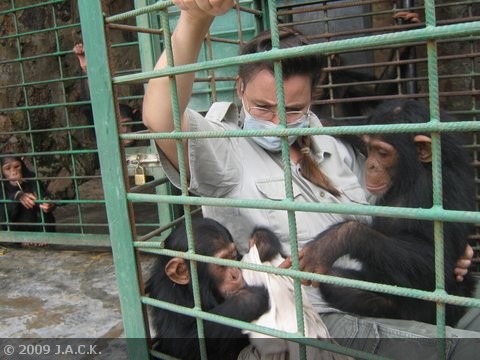 But it was clear Rosie didn't want to have contacts with other chimps and that she rather had human company.
 [kml_flashembed movie="http://www.youtube.com/v/O3nEPu_8HWg" width="425" height="350" wmode="transparent" /]
But Rosie is now progressing a lot. She now likes to share her nest with Santa (whose bump has cleared up completely!) and with Maïka.
I'll add extra pictures of Rosie's  progess soon,
Thank you for reading,
Roxane