Dear Friends,
End of March was very stressful here because of unrest and panick. Our boarders had been kept indoors most of the time for security and we all did our best to give them the routine they are used to. Chimps are very clever and understand immediately when something goes wrong, so the keepers and myself tried to remain as normal as usual.
However, food was missing! The people used to provide us with fruit and vegetables from outside the city didn't dare coming to Lubumbashi (shootings, rumors, curfew, panick…). Prices at some places had increased; sometimes long talks were needed to buy just a few things…. a real nightmare when you know that you minimum need 100kgs of food / day!
Some of our Internet friends reacted rapidly and sent us very helpful donations. We felt extremely blessed as this wonderful aid enabled J.A.C.K. in giving the chimps their usual food and in the normal quantities….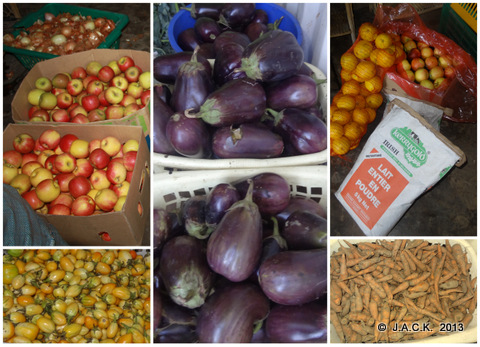 Many thanks to Corinna M. (150 $), Diane A. (40 $), Fran B. (40 $), Kelly J. (500 $), Dana V. (40 $), Patti C. (50$), Amy M. (10 $), Alain S. (50 Euros), Véronique T. (20$), Laurence D. (27$)  and Oliver T. (25 Euros).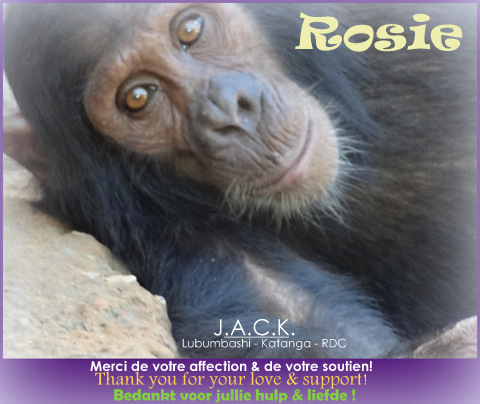 We also wish to thank our friends and family, but also our sponsors, our donors, the members and the friends of our adoption program who financially participate to J.A.C.K.
Remember, we live on donations only and that each little help represents more than you can imagine! So, in case you wish to be part of our action, you can join us on the  « how to help » page of our English website www.jackdrc.org
Thank YOU for THEM !
Roxane & Franck
Co-founders of J.A.C.K.