J.A.C.K. is extremely grateful to the Réserve Africaine de Sigean, a French zoological garden, for its 2020 support which aimed in enforcing the security of a chimp open air enclosure as well as in the construction of night rooms for the 7 guenons recently repatriated from Zimbabwe.
The chimpanzee residents of J.A.C.K. are growing strong and tall. Therefore, adding huge metallic "shields" on top of the wired fences has been on the agenda for the last 3 years to prevent any escape.
In 2020, one last chimpanzee playground needed its security to be enforced and this has been possible thanks to the amazing grant of the Réserve Africaine de Sigean. Shortly after J.A.C.K.'s lockdown period had been lifted, in October 2020, works could start and the team of artisans (welders & painters) were called to build/fix/paint the "shields".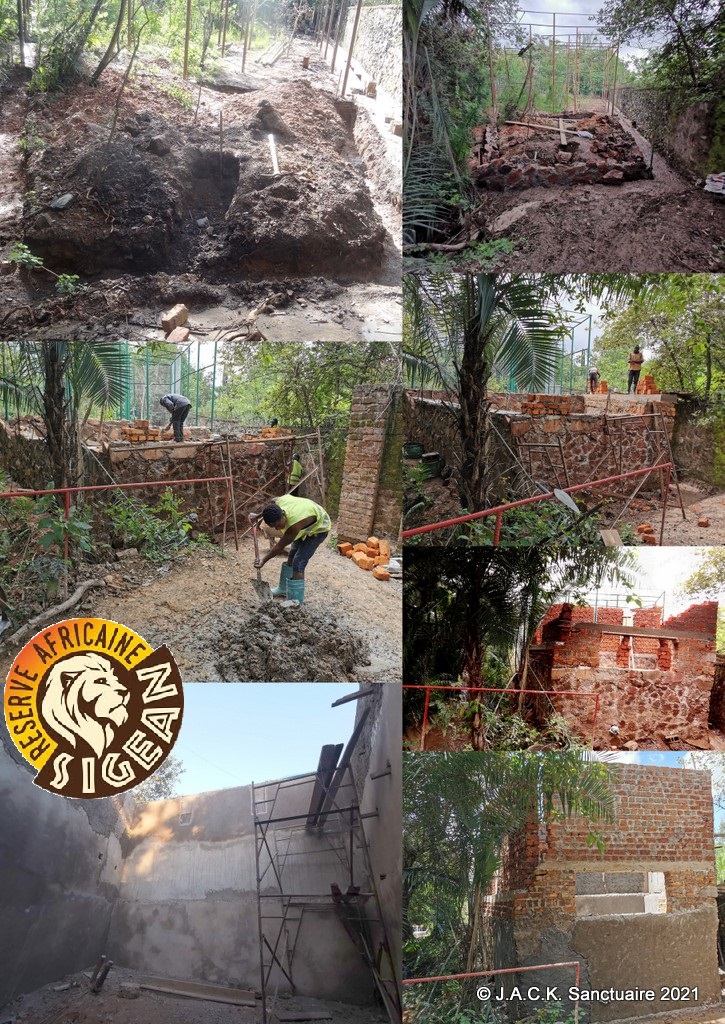 Later on, in January 2021, just before the 20 monkeys arrived from Zimbabwe, the 2020 Grant of the French reserve contributed to launch the building of night rooms for the 7 guenons. These little victims of the exotic pet trade needed night houses to keep them warm during our African Winter (from May till end of July) and this is why, thanks to other generous donors and partners (Gaïa Zoo, Nederlandse Vereniging van Dierentuinen and Prosteel), J.A.C.K. could start the construction of this huge building.
The night rooms are a huge buiding attached to a bushy playground covered with wired meche also sponsored by amazing partners (IPPL & Fondation Brigitte Bardot).
Today, more works have to be done as the night rooms are not finished. The funds that J.A.C.K. received in 2020 have been totally spent on the project and the sanctuary needs to apply for additonal grants to offer the monkeys a warm and good place to stay during the coldest months of the year.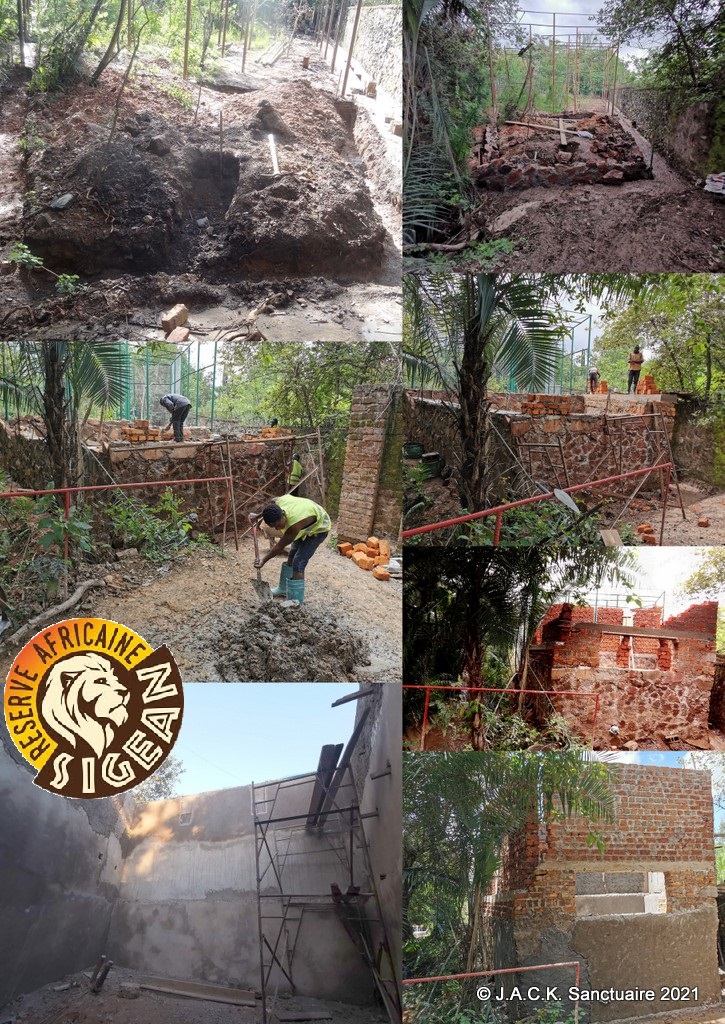 Since the night house isn't totally built, the guenons will soon be moved to isolation rooms of our clinic where they have space and also a warm place to stay till the end of our Winter…
Many thanks again to the Reserve Africaine of Sigean for its trust and incredible support! Its is thanks to generous people of the Reserve and to their great donors that J.A.C.K. is able to achieve wonderful projects for its residents!
Thank YOU for THEM!