Baby TURI is a little lHoesti Monkey (Allochrocebus lhoesti) of a bit more than 1 year old.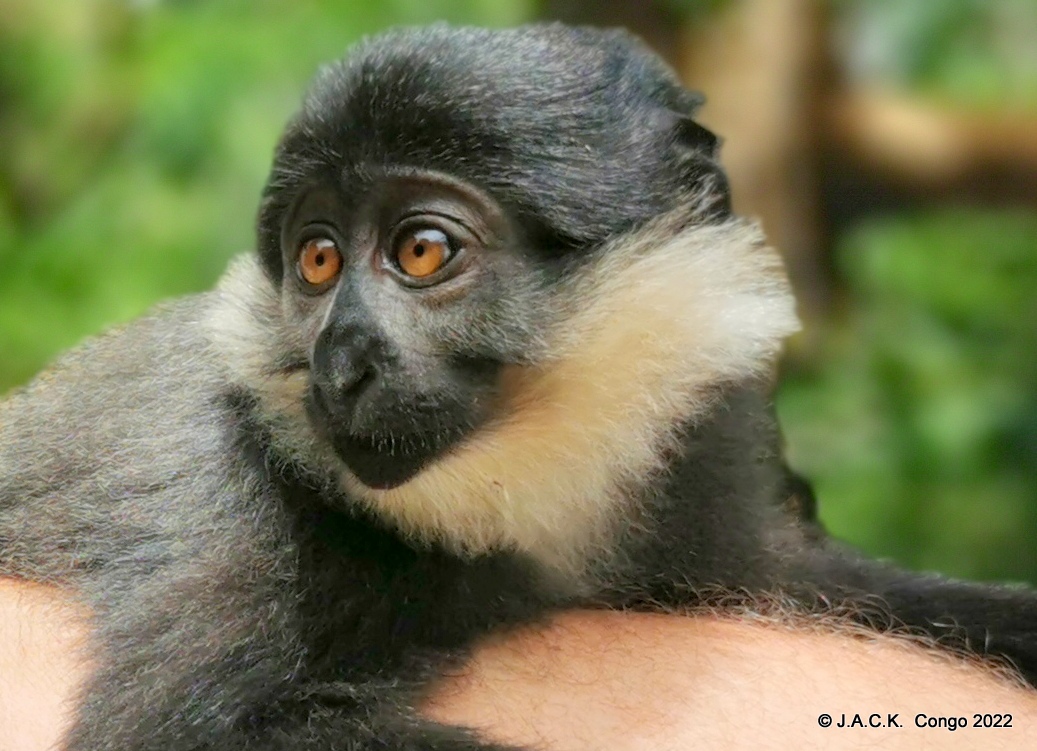 Having lost her mother killed by poachers, TURI lived for a long time in the village of Komanda, in the province of Ituri in northern DRC, with peasants who had tied her to a rope.
It was by chance that a General of the Congolese Army saw her. He recovered her to hand her over to the Environment Authorities who entrusted it to Conserv Congo, a Congolese NGO in favor of the conservation of the wildlife heritage of the Democratic Republic of Congo. The president of this NGO, Mr Adams Cassinga, immediately contacted J.A.C.K. to retrieve TURI and a young chimpanzee. It is thanks to the precious help of the PAN AFRICAN SANCTUARY ALLIANCE (PASA) that the two primates were able to be transferred from Bunia to Lubumbashi via Goma and Kinshasa.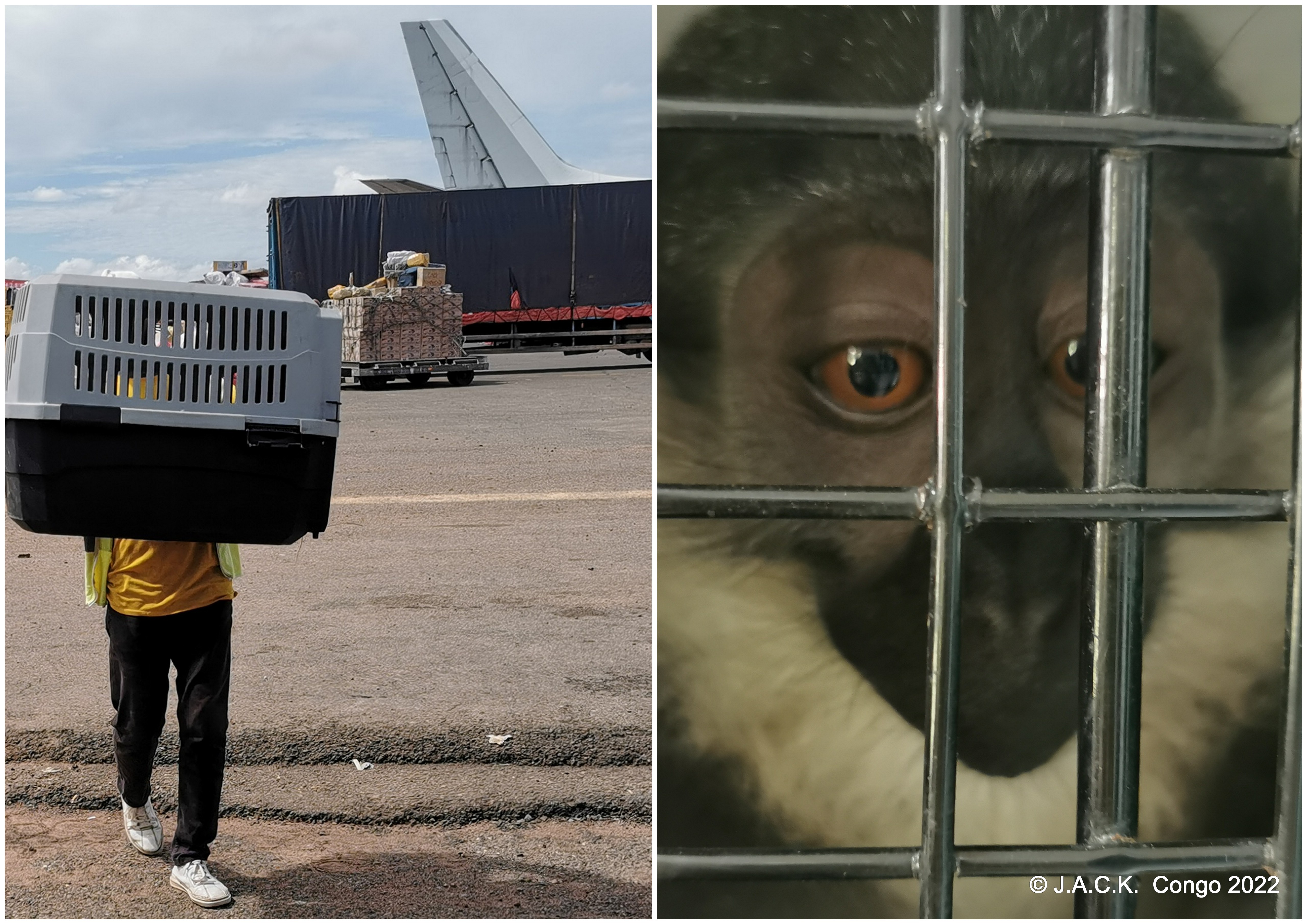 TURI  arrived at J.A.C.K on 03/24/2022 and this horible rope she had around her hips was cut off. TURI was finally FREE!!!
Thank you to all of you who made this repatriation possible. TURI had a long journey from the city of Bunia to Lubumbashi via Goma and Kinshasa. She finally arrived at JA.C.K. whre she now gets all the Love nd care she needs to recover from all that she has been through.
To donate to help TURI and to save more lives, take action by clicking the link below.
https://bit.ly/3CQPRxN
TURI and her friends need your help to be rehabilitated at best before going back to the wild!
Thank you in advance for what you can do for THEM!