After a long wait at the Goma airport, Tongo and Faustin finally managed to get on the plane and to take off. The flight wasn't that long, but these few hours lasted for ages….Franck and I were very impatient !!
Finally, late in the evening, Faustin and Tongo arrived. Franck and the authorities were waiting for him.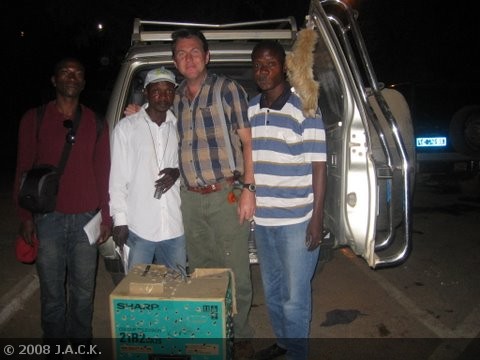 Tongo had been put in a carton box beause his cage was too big to enter the plane.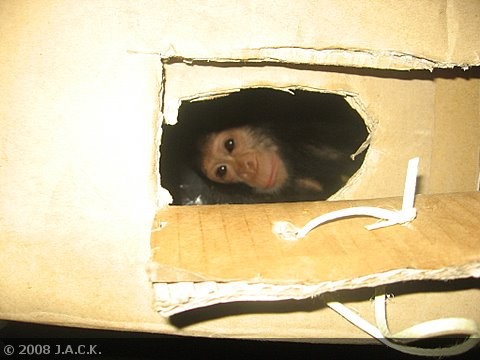 When we opened the box, Tongo was fast asleep.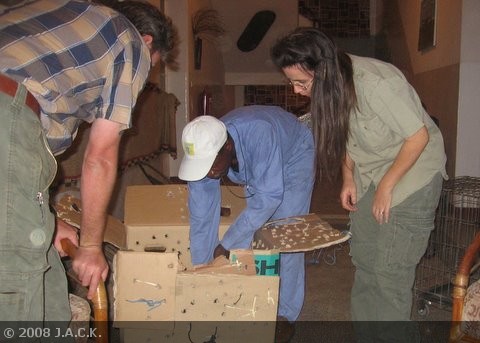 It took him quite some time to realise he was somewhere else. It was a good thing that Faustin was with us because, although Tongo was extremely tired, he was very lost !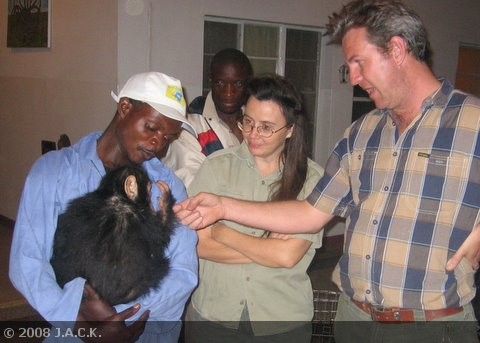 Today, Tongo is doing great.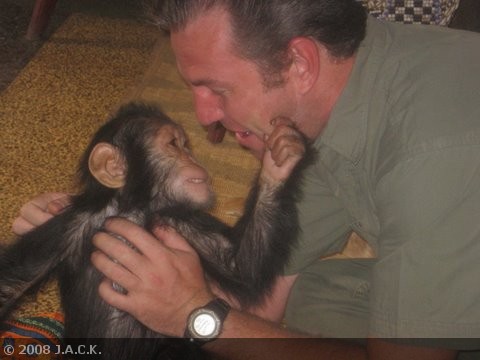 This morning he even paid a visit to the orphans of the Refuge.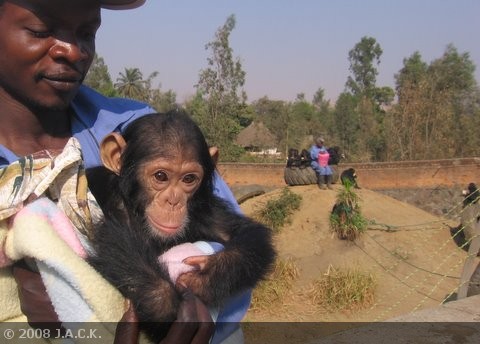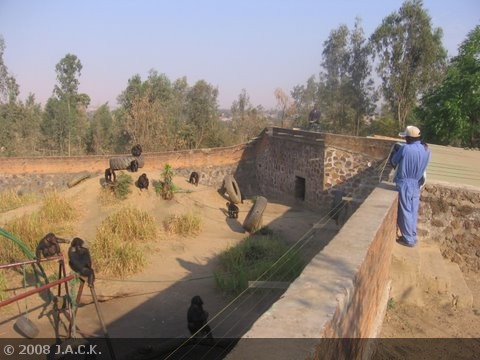 All the females were very interested in the new little one – epecially Shasa who couldn't stop staring at Tongo….
Tongo is the second chimp that has been brought at J.A.C.K. in less than two weeks. You can imagine all the efforts, the work and the expenses that this represents ! J.A.C.K. is still at the beginning and we really wish that people get more involved into the cause.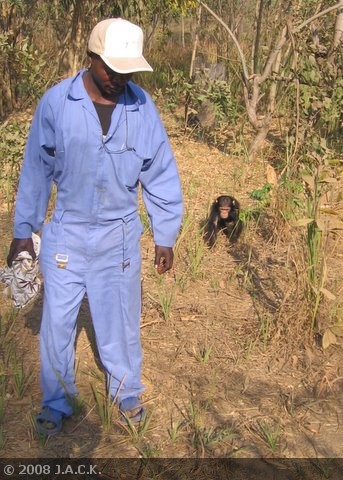 Our Refuge Centre is essential to  law enforcement in the DRC. If centres like us don't exist, authorities wouldn't know what to do with confiscated wildlife. In some countries they have euthanasia as an immediate solution because there are no centres – we cannot accept this!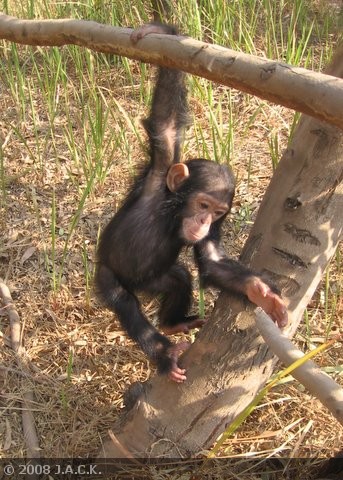 J.A.C.K. would like to thank all the people who helped Tongo and more particularly  (1) the Military Authorities who confiscated Tongo, (2) Dr Emmanuel de Merode, , Chief Warden of Virunga National Park, (3) Pierre, (4) the team of MGVP , (5) Eddy who travelled with Faustin and Tongo and, of course, SAMANTHA thanks to whom this rescue has been a great success !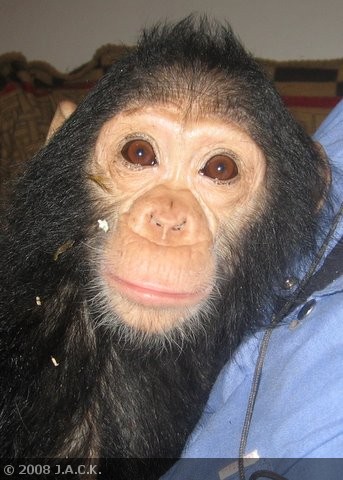 Roxane