Hi Everyone,
Our quarantine area today is made of six very young ones: Santa/Mapima & Kimo, the "Kivu Four" and baby Maïka.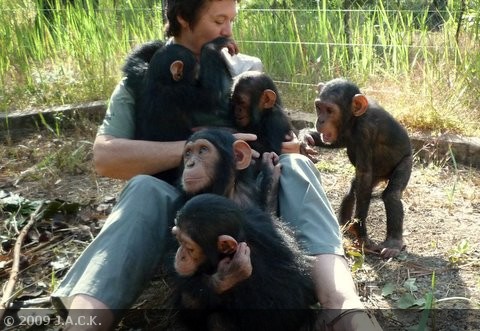 Volunteer Chantal helping us regularly in addition to her job
Because they are all extremely young and because Santa and Kimo refused to be introduced (it didn't work out well), we have decided to put the six little ones all together so that they can get more contacts with other chimps and… more fun!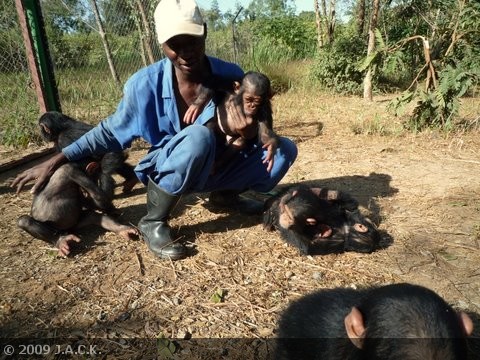 Papa Augustin trying to keep the 6 babies together
The six of them play every day in the trees and Papa Augustin and Maman Angeline, the keepers, are taking good care of them. Which is not always easy especially when the little ones do climb very high up in the trees and do not fear danger.
Maman Angeline and Franck with the 6 youngest chimps of JACK
It seems these six little ones are constituting a new group…
Roxane