Hi good Friends of JACK,
Early last week I talked about 'Little Jak'.
We actually have just received their latest parcel containing different medication that will help us face flu during next coming cold/dry season.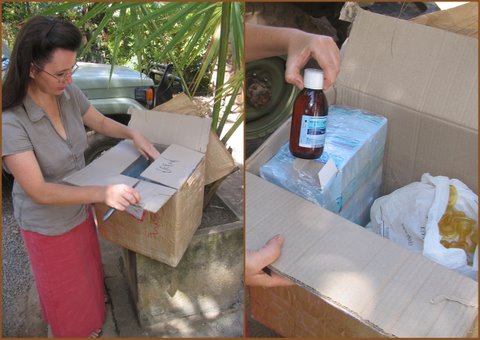 Getting parcels is always like getting Christmas' presents
So, thank you again to the team of Little Jak. Chita and his mates are very grateful to you for the help you provide!!!
Vous êtes d'un grand soutien pour ces petits chimpanzés qui deviennent grands et nous vous remercions d'être à l'écoute de leurs besoins… Merci à TOUS, vous qui avez participé à cet envoi!!!
Roxane