Dear All,
Masika, the baby that arrived about two weeks ago is doing fine. It took her just a few days to adjust to her new environment and she now knows everyone of the Refuge.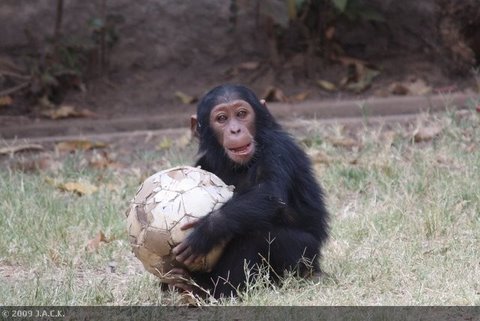 She really likes Papa Augustin's company.  He is the first one who comes to greet her in the mornings with some food.
Masika's name has been changed into "Rosie" as to keep in mind the name of Rosmarie Ruf who rescued the baby female after it had been seized by ICCN authorities.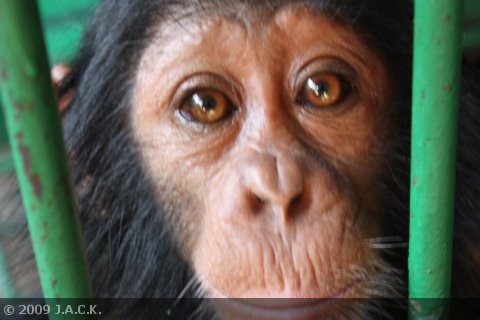 Although Rosie is in very good condition, she can't join the goup of the Kivu's. Quarantine is very important and we can't take the risk of losing chimps.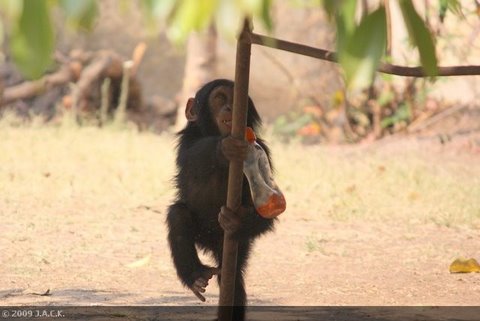 Rosie can already hear, smell and see others of her own kind and unlike any newcomers will be introduced once isolation period is finished.  So, everyone of the project takes good care of her so that she doesn't feel that lonely…
I'll post more pictures later on,
Roxane