Friends of JACK,
Romeo arrived two days ago at J.A.C.K. But Romeo isn't a chimpanzee. Romeo is a galago.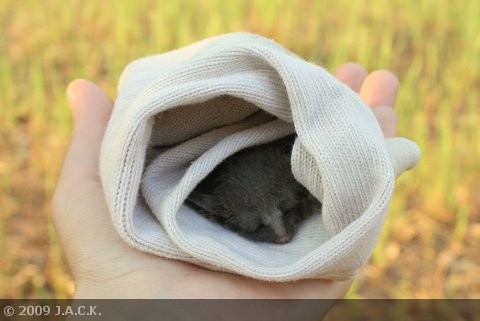 A Congolese farmer had found a very small bushbaby on his field and came to us for help. He had heard there was a project at the Lubumbashi Zoo taking care of seized galagos.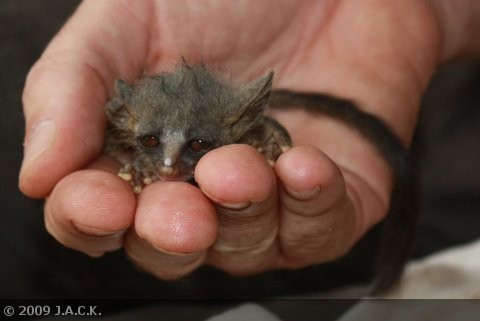 Franck was very surprised to be handed such young animal and knew from the early beginning this case wouldn't be easy at all. So, at home, we gave the baby his first diluted milk (70% boiled water and 30% milk)and it was obvious the little bushbaby had been separated for too long from his mum and that he hadn't had food for several hours.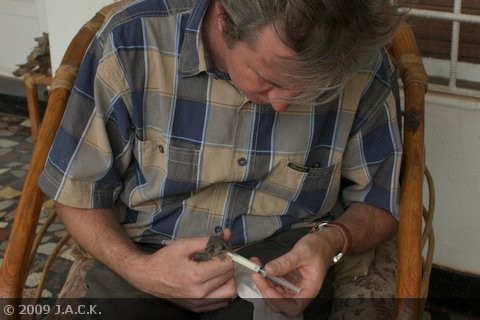 The baby drank easily with a sterile syringe. Because of the severe dehydration of the little one, our vet Jean-Claude cautiously administrated him subcutaneous fluids.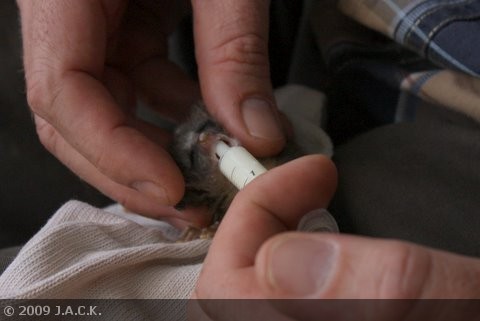 Although exhausted, Romeo seemed full of life, made a lot of baby galago noises once hungry.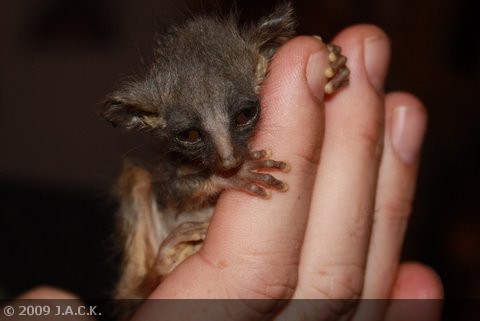 Franck had organised a puppet in which he had put a clock to simulate the regular heartbeats of Romeo's mum and the baby loved the cling to the puppet.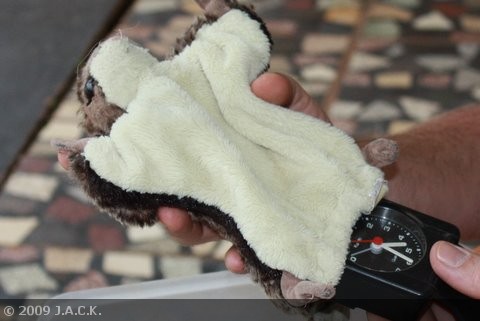 Both Franck and I had hope and to be sure we would work in the perfect way to save Romeo, I managed to be in touch with two wonderful people of the Duke Lemur Centre (North Carolina), Julie and Bobby.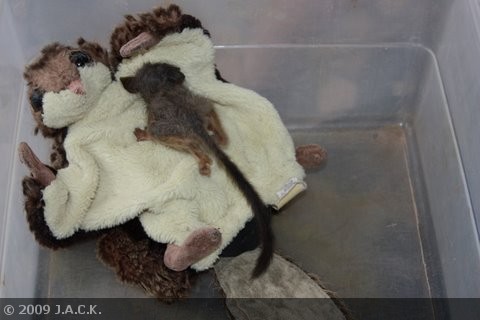 Bobby is a veterinarian and gave us tons of interesting details and we learned a lot! His advice was most welcome: it was the first time we had to deal with such young baby…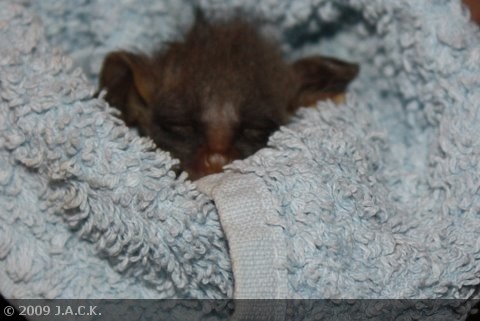 But from the beginning, Bobby had also mentioned this rescue would be difficult and that the baby might not make it.  Franck put extra attention on the baby and fed Romeo every 2 to 3 hours day and night.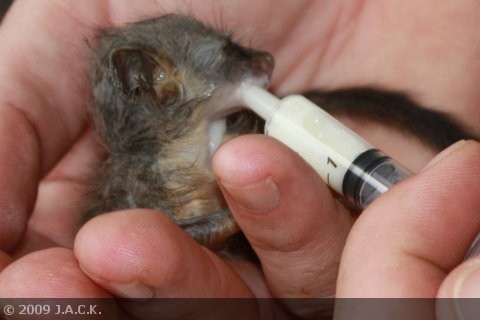 Yesterday, all went well except in the evening. Romeo didn't want to drink. We were worried. Even at night, he refused his milk and hardly ever made galago noises.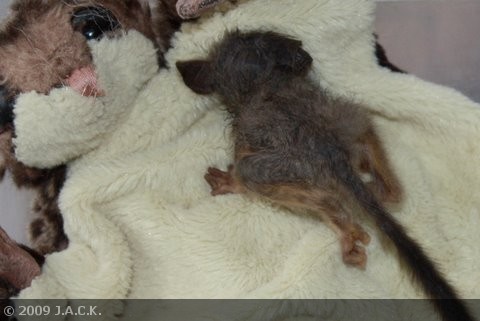 Romeo left us at 4 o'clock this morning and must be with his mummy now who has surely been killed and eaten up. Congolese people like galago meat. That's the reason why this species is also considered as endangered species in the DRC and this is also the reason why we started this project: to stop the slaughter and to teach people how to preserve and respect their environment!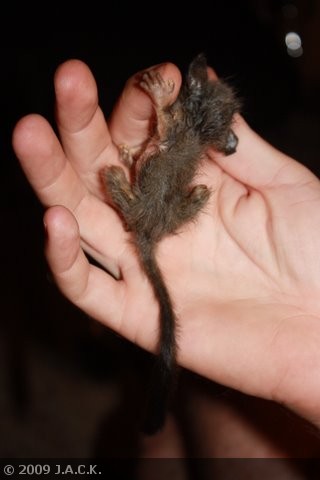 Thank you Bobby/Julie for all this energy spent in helping us so hard!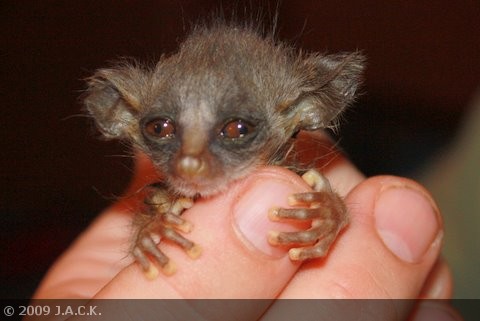 Good bye little Romeo… we are so sorry
Roxane