The INTERNATIONAL PRIMATE PROTECTION LEAGUE is dedicated to the Conservation and the Protection of world's primates and is helping primate sanctuaries all over the world among which J.A.C.K.
Yes, IPPL has been supporting our DRC chimpanzee since 2010 and many developments have already taken place at the complex thanks to this wonderful institution!
In 2017, for example, the INTERNATIONAL PRIMATE PROTECTION LEAGUE supported the building of a small Veterinary Clinic. This awaited project is important because at J.A.C.K. our orphans have always had surgery on a plastic table in the open air or in an improvised container… J.A.C.K. mission is to offer the best care to its rescued residents and, therefore, such vet building is like a dream coming true!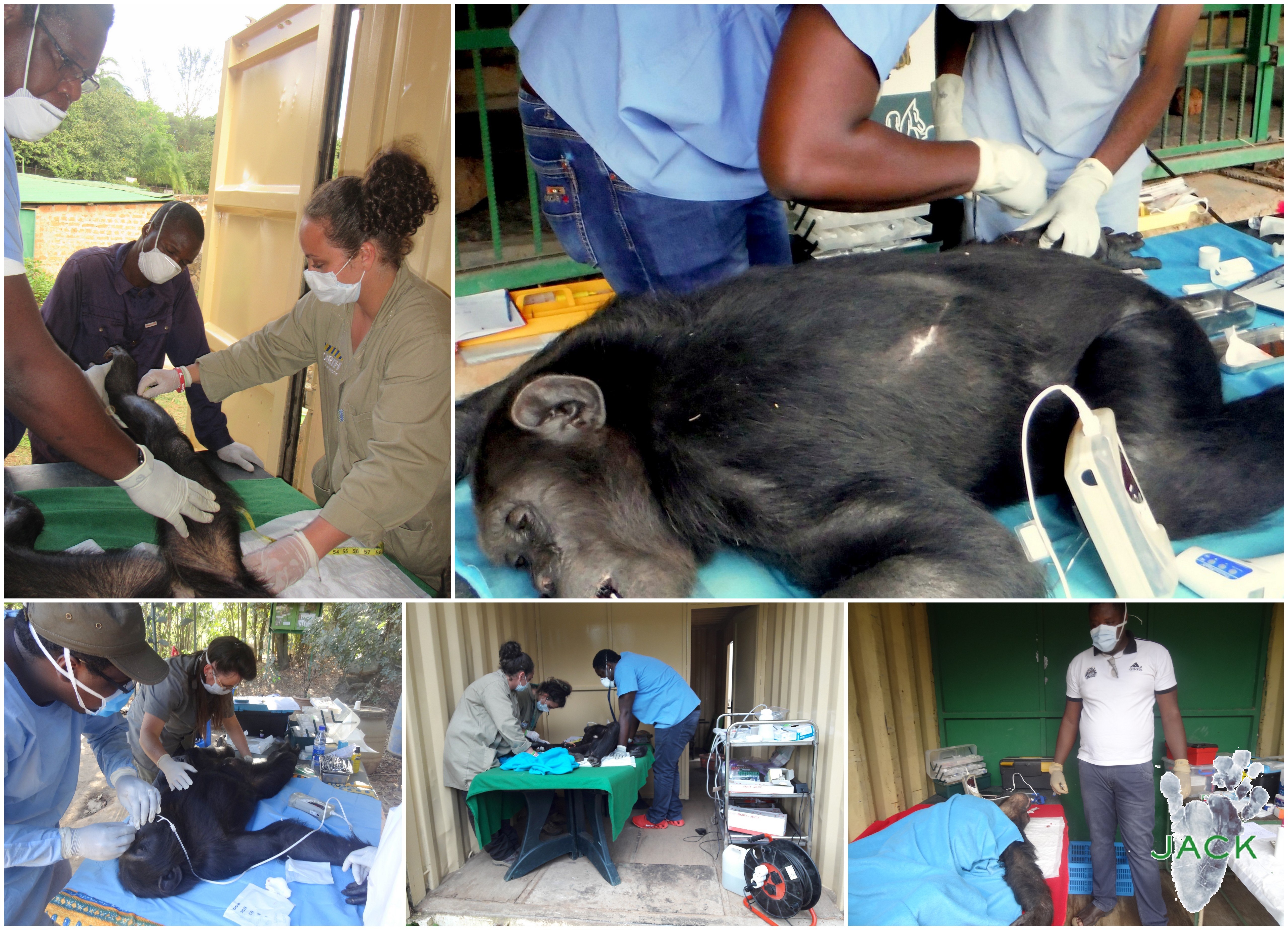 The building is made of 5 rooms: a theater, a pharmacy, a laboratory, a nursery room and a necropsy room. Also, the chimpanzees have 4 big rooms where they can be kept isolated for observation and/or recovery. We are extremely proud to show you the architectural lay out of the Clinic which has been kindly offered by Mr Mbachi Kaluba from 3bd Architects.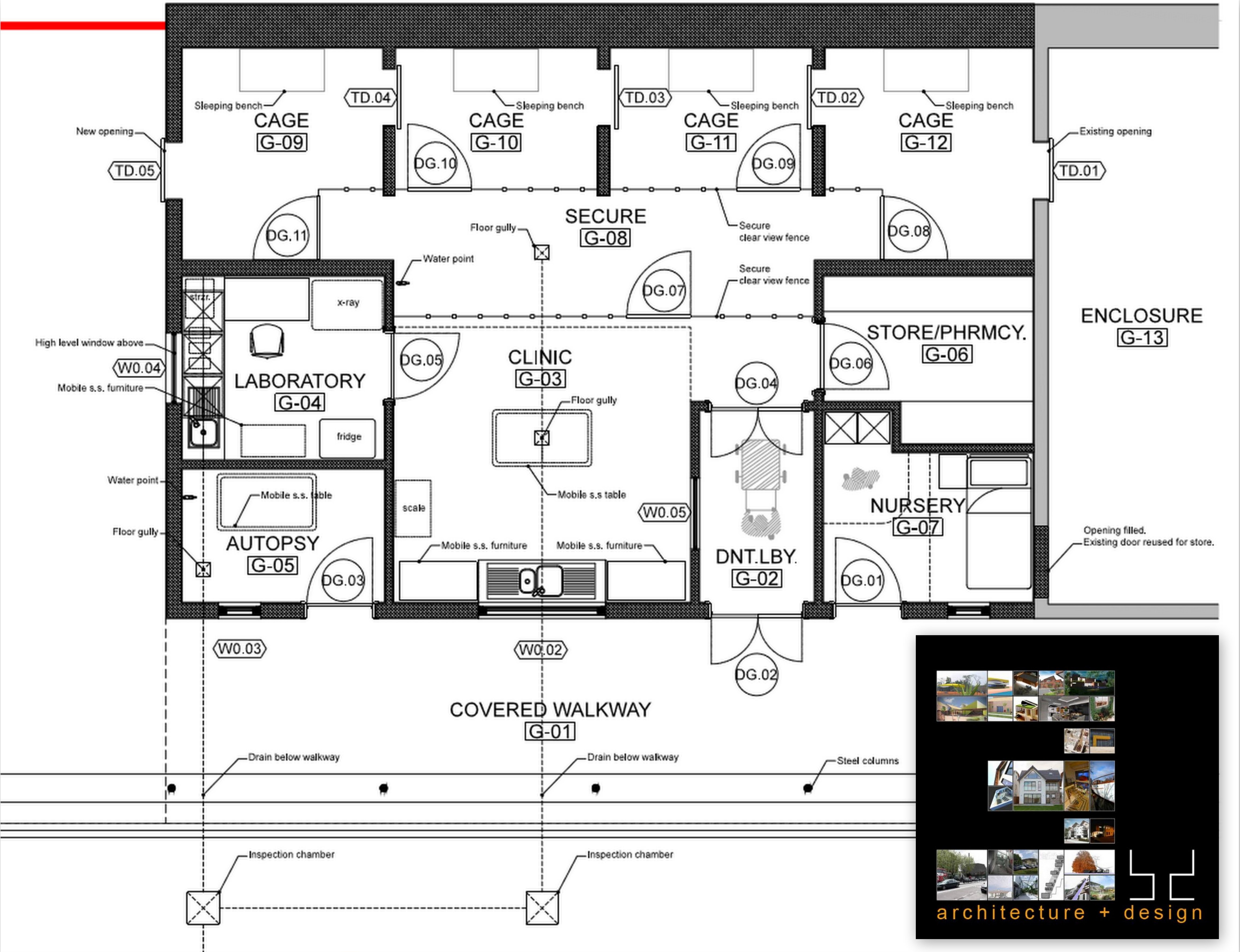 Other sponsors took part in this beautiful project: the BRIGITTE BARDOT FOUNDATION, the ZOO OF LA PALMYRE, AMIKAT, the RESERVE AFRICAINE of SIGEAN and the AFVPZ, the French association of zoological garden veterinarians.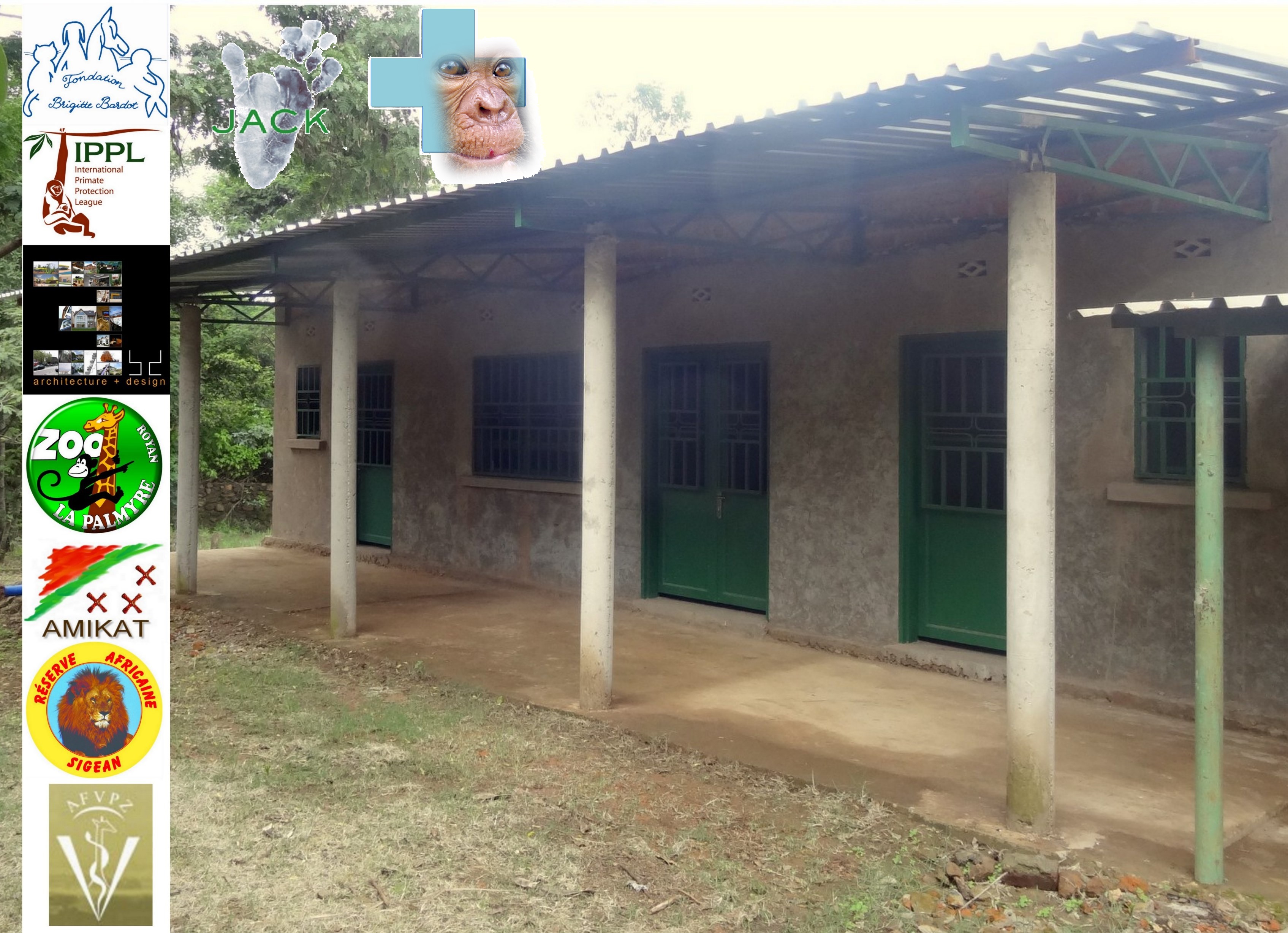 Dear Dr Shirley and dear IPPL team and Donors, J.A.C.K. Sanctuary and its furry 'kids' are extremely grateful for your priceless support and wish to thank YOU all from the deepest of their hearts! Without wonderful donors like YOU, the DRC chimpanzee sanctuary wouldn't be able to give these orphans the best care and living conditions!
Thank YOU for THEM!