Hello dear Friends,
We hope you are all well…
Today, we'll talk about Bapu, a young female we rescued 3 years ago. We hadn't much hope as the baby chimp was totaly dehydrated and had gone through severe malnutrition…. It is the first chimp we saw eating grass; she was doing very bad…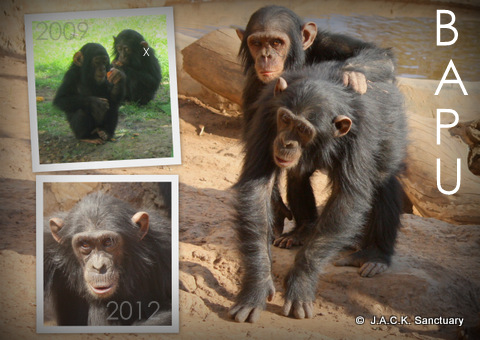 We did all our best to give this poor little one a second chance and look how beautiful Bapu has become now! She is among the young females of the nursery group taking good care of Ekolo and she isn't afraid at all of the older ones!
Bravo Bapu!
J.A.C.K.