Yesterday, we showed you the first steps of  the construction of Chita's new Jungle Gym.
Today, Day 2, we had to definitely end this building project but we couldn't . Read why…
at sunrise, our welder, Georges, fixed the frames of the highest platform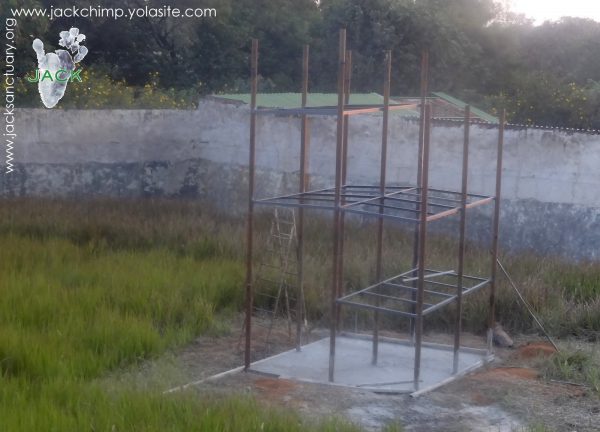 then, he welded all the metallic sheets onto the frames while Marc started painting the top of the tower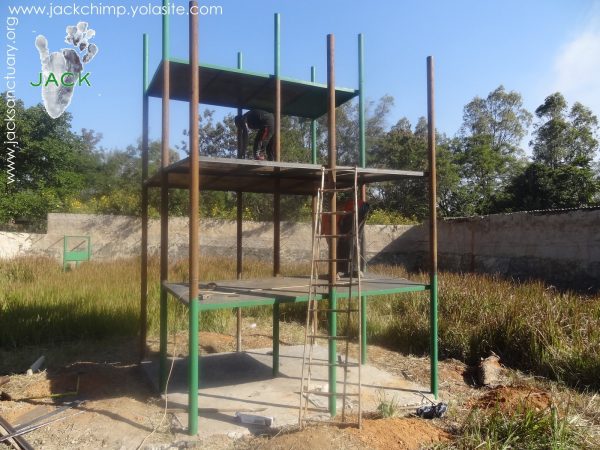 once welding work was totally finished, the painter was able to end his part of the job but, actually, couldn't since the sun went down. So, the tower today is completely built. Only the first level isn't painted.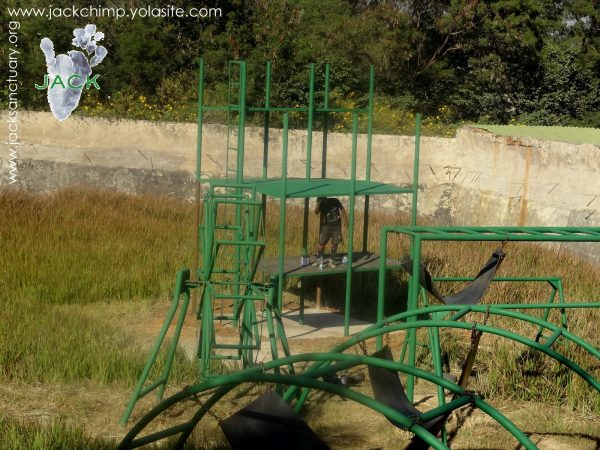 Tomorrow, you will  discover the last step of this Jungle Gym project. We have organised a small surprise for our donors and for you. So, we hope you will join us tomorrow (same website, same time)!