Remember, last December, we fundraised to offer a Christmas present for our group of  subadult chimps. The aim was to collect some funds to build a huge Jungle Gym that would keep the chimps fit and also provide them with some shade and shelter during the rainy season and the hot dry season.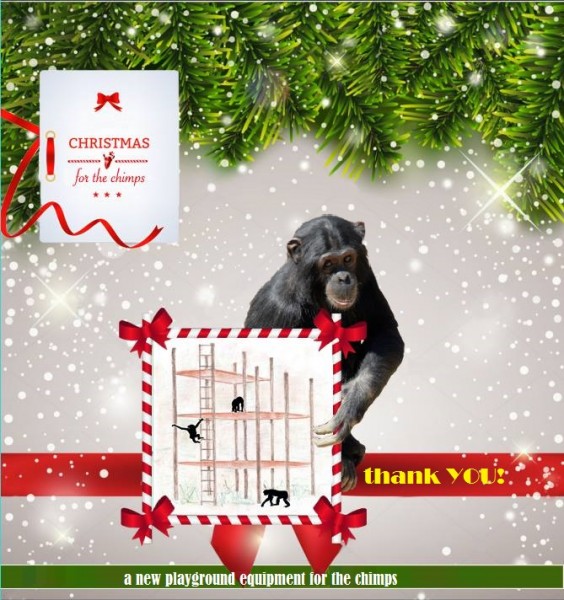 End of January, and thanks to the good heart of great donors, we managed to collect the needed money. However, because of the pouring rains here in Lubumbashi, we couldn't start building Chita's Christmas present.
Today, because dry season is on its way (no more rains!), we bought all the equipment last week and contacted our small team of bricklayers, painter & welder. All of them were told they had only 48 hours to have the Jungle Gym built – yes, it looks a bit short in time, but what you must know is that while the team is working, the chimpanzees are kept indoors which is something the don't like at all especially when there is a beautiful shining sun outside!
So, the team started building and we've decided to show you what was done on DAY 1. Pictures were taken regularly to share every step of  the building process  with you and – especially! – with the wonderful donors who made this project come true!!!
Here are all the works of DAY 1:
9 deep holes (1 meter deep) were dug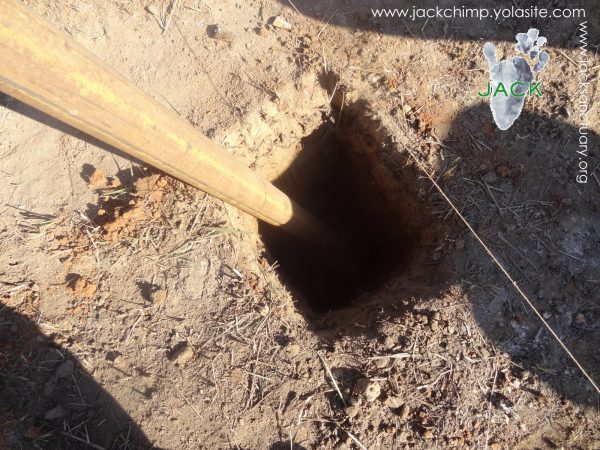 the 9 huge poles were fixed in the holes with concrete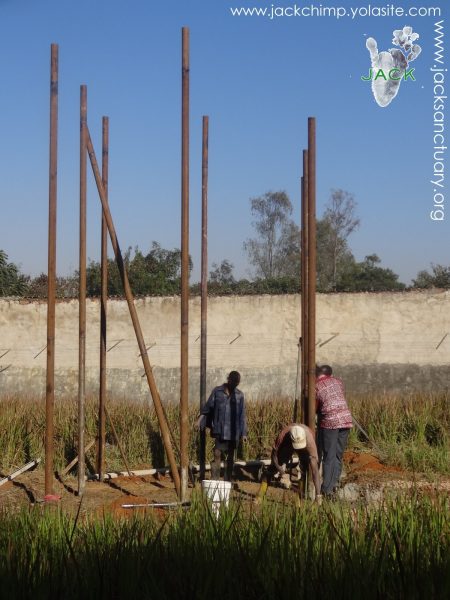 the bricklayers built a thick concrete slab at the bottom of the tower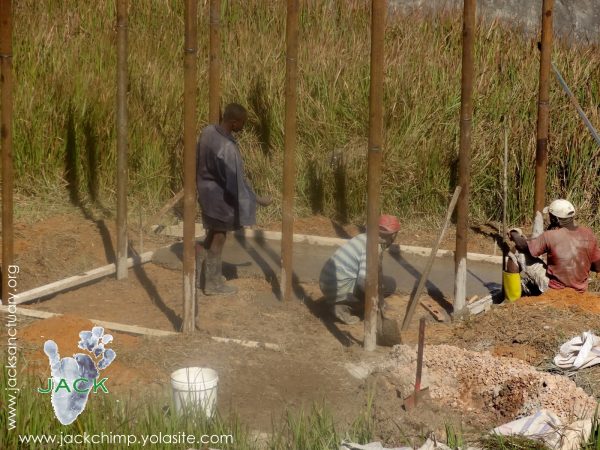 the welder built the frame of 2  platforms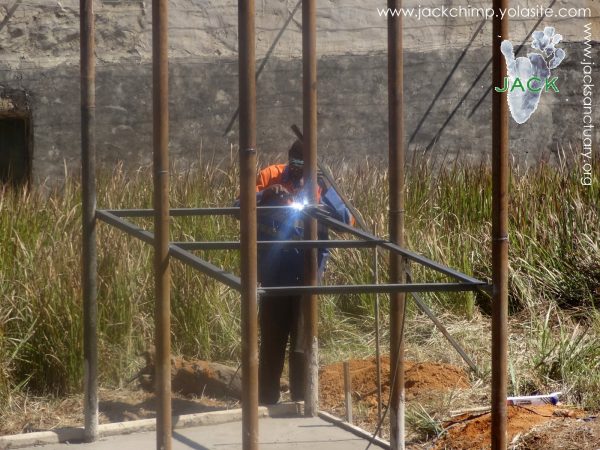 Meanwhile, Marc, the painter, painted the old Jungle Gyms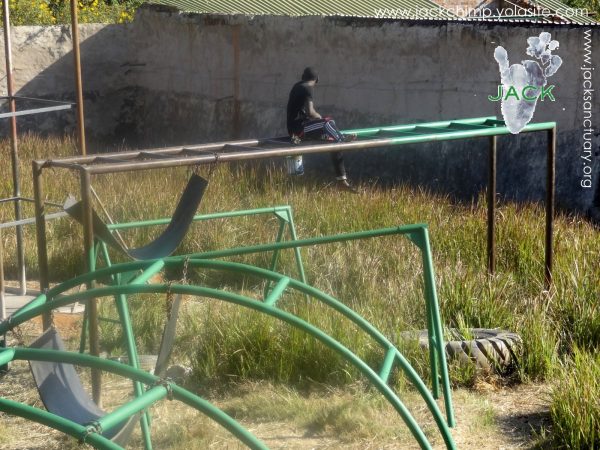 At the end of DAY 1, the tower is totally set up. Only the platforms and some paint are missing. Stay tuned, as tomorrow we wil share pictures of Day 1 🙂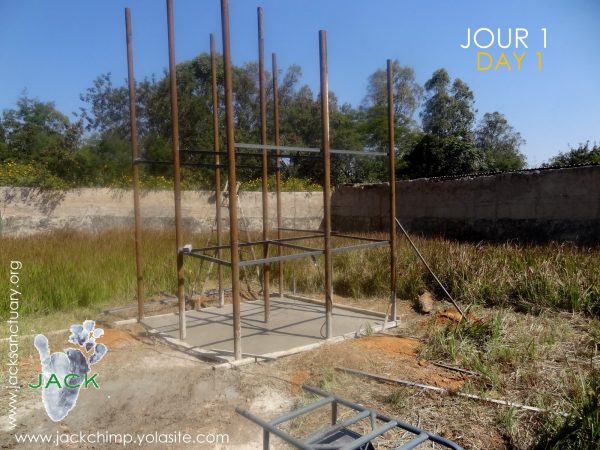 Many, many thanks again to all the Friends who made this dream come true! The chimps will be overexcited !!!