Hi Everyone,
Let's update today on Doguy's eyes.
Two weeks ago, Tristan (Doguy's Guardian Angel), managed to be in contact with several vets specialised in eye issues and, for more substantial diagnostics, we sedated both Doguy and Shasa (the eldest female of the group also having a white spot on the cornea…)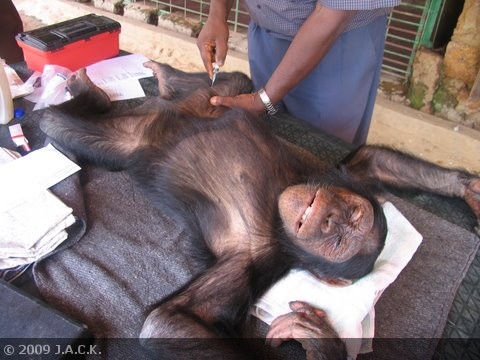 All went well during sedation and the two local vets we worked with here in Lubumbashi diagnosed a bacterial keratitis.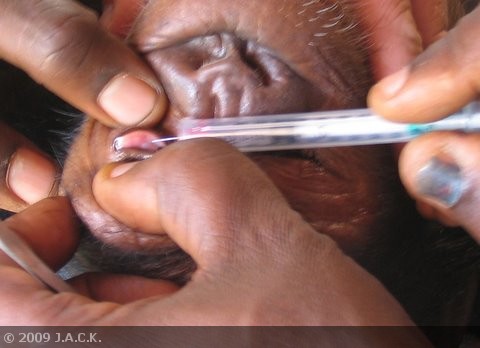 Doguy's right eye has got an ulcer and particular attention was given to this eye.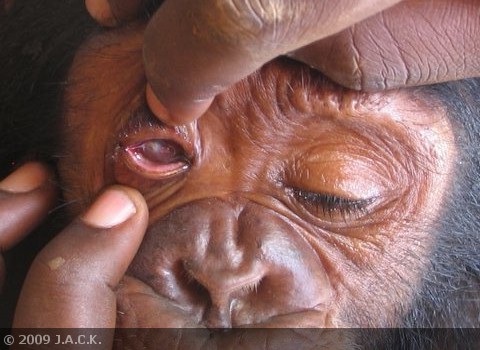 Ulcer in Doguy's right eye
Both chimpanzees were given antibiotic subconjunctival injections as to provide local treatment. Remember, Doguy refused unguents or even drops in his eyes.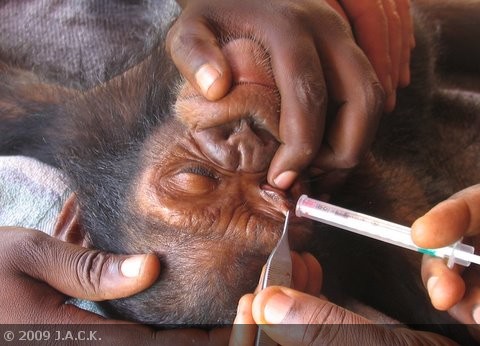 After the sedation it took some time before both chimpanzees woke up.
[kml_flashembed movie="http://www.youtube.com/v/edG2LFWmLGA" width="425" height="350" wmode="transparent" /]
Their eyes were swollen. See how Doguy looked like: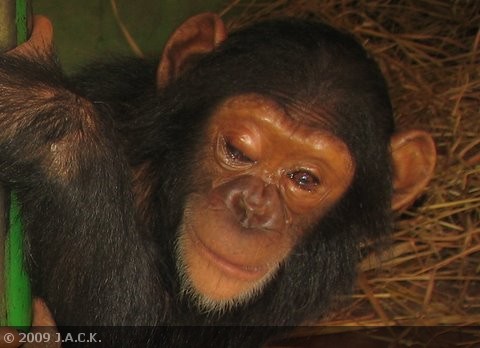 Oral wide-spectrum antibiotic treatment has been started and it seems their eyes are improving a lot. Doguy's ulcer has become a small transparent spot again just the way it was at the early beginning last month. So, we cross our fingers and hope to see this spots disappearing totally…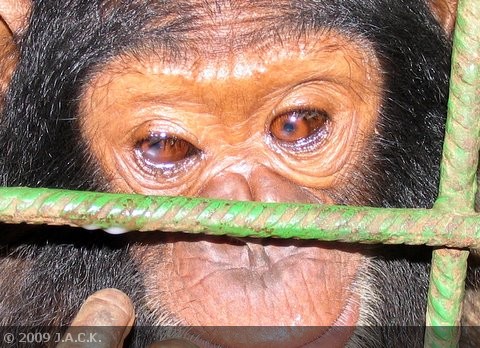 Doguy »s eyes today: small white spots like before…
Before I end, I wish to thank Tristan and all the people he has contacted in the States as well as Nonee, a vet working with chimpanzees at Sweetwaters (Kenya) and whose emails and information were precious. Thank you again, Nonee!!!
Roxane