Dear All,
What a huge surprise last Saturday morning when  both His Excellency the National Minister of the Environment, Mr Bavon N'sa Mputu Elima, and His Excellency the Provincial Minister of the Environment, Dr Audax Sompwe, paid a short visit at J.A.C.K. with Pasteur Cosma Wilungula, Director of ICCN.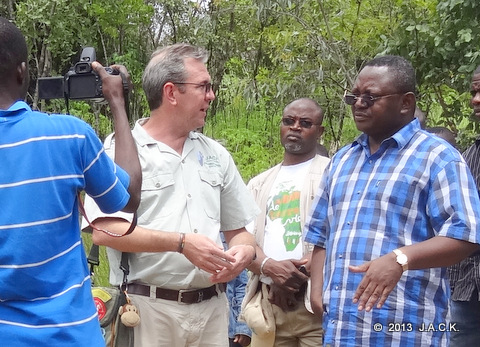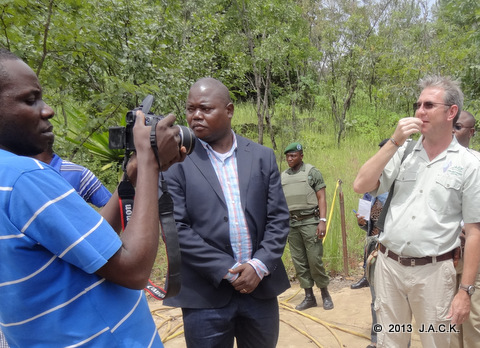 The delegation was impressed by the work that has been achived so far by our sanctuary. Our visitors had a look at our boarders and visited the different facilities and the other projects that are still under construction (education center, green house and volunteer camp).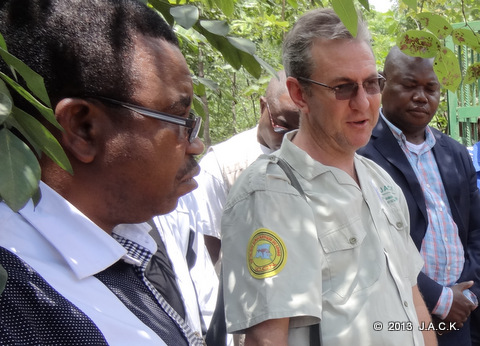 Merci encore, Excellences, d'être venues nous rendre visite à J.A.C.K.: c'était un réel privilège de vous avoir à J.A.C.K !
Thank you again, Excellencies, for your visit; it was a real privilege having you at J.A.C.K. !