Dear Friends,
Since Luna was introduced last August, the dominant and 'big brother' Tika has been more interested in Luna's introduction into his group and Ekolo seemed to have been set aside slowly by slowly…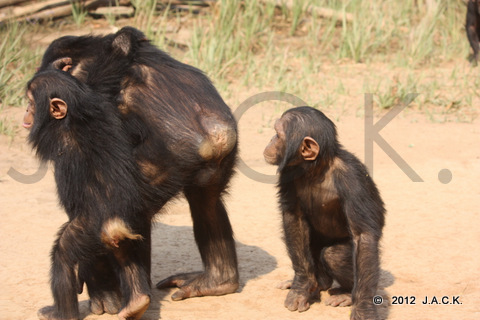 Tika has always been considered as a 'big brother' because he has always taken much care of the very little ones. Ekolo has had Tika's protection for more than a year now and has been very dependent on Tika…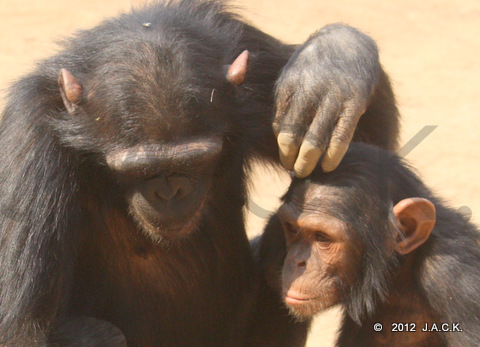 But life is changing and interests are changing too.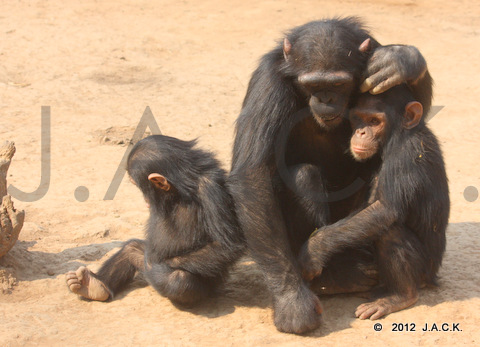 Because Tika's arms can't hug two youngsters at a time, Ekolo has understood he would find other good friends and enjoy life differently.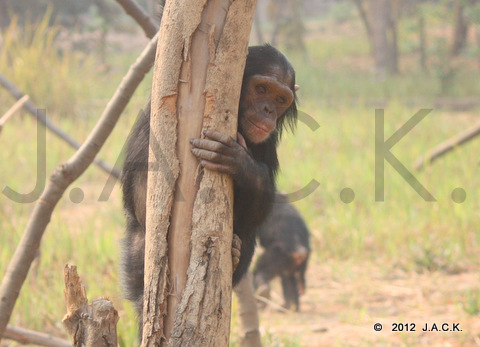 Therefore, Africa, one of the oldest females of the nursery, is playing now an important role for young Ekolo: she is staying with him most of the time, developing her maternal instincts (?) and keeping an eye on Ekolo while he is playing with his best friends (Vida, Rosie & Tommy)!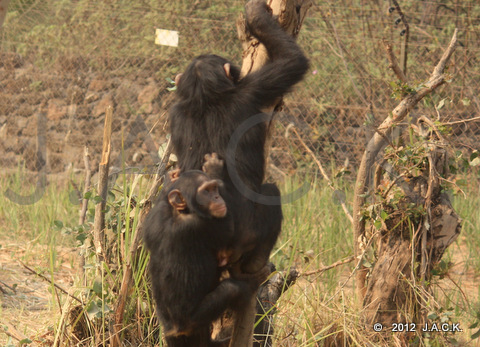 Today we can say that Ekolo is never alone:  the other members are always around which is good and helps him to become more and more independent!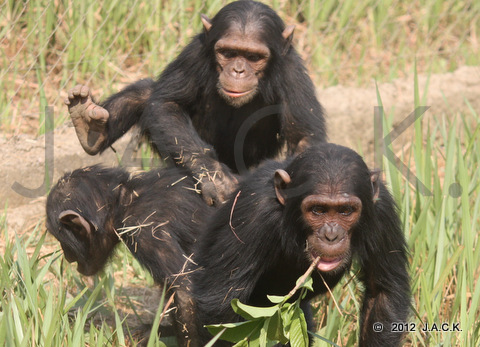 Bravo, Ekolo!
J.A.C.K.