As previously mentioned, our NGO was selected to be among the different exhibitors of the first international tourism fair of Katanga.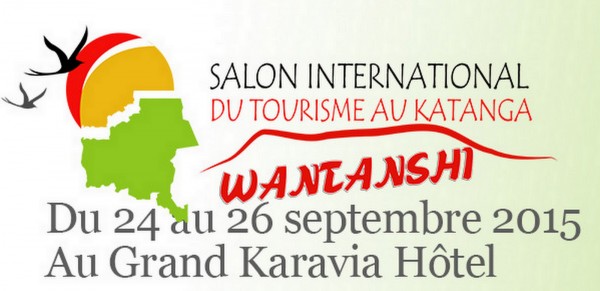 All our efforts have been concentrated on our booth: we wanted it to be attractive, interesting and educational. We therefore wish to heartly thank an active member of J.A.C.K., Jean-Pierre M, who ran our information booth during these 3 long days.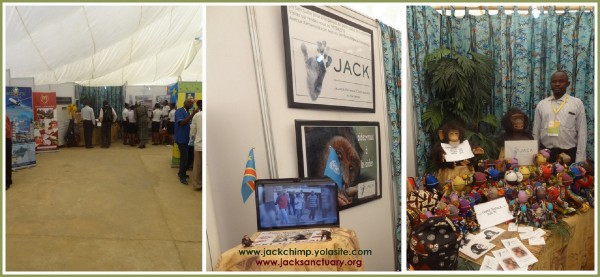 At the opening of the Fair, we were honoured to welcome a good Friend of J.A.C.K., Ms  Thérèse LUKENGE KAPWIBWE, DRC  Provincial Minister of Sports, Gender, Family and Children, Tourism, Art and Culture  as well as Mr Audax Sompwe Kaunda, Provincial Director of Tourism of ex-Katanga Province, who came to encourage J.A.C.K. in its cumbersome Conservation mission.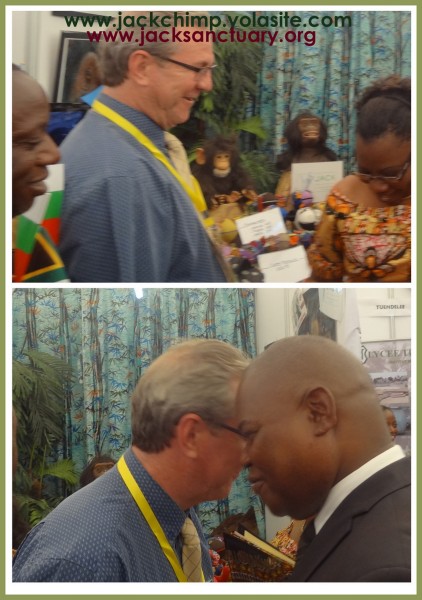 Also, many other visitors  met Jean-Pierre and some even visited our sanctuary to have a better idea of what we have achieved so far.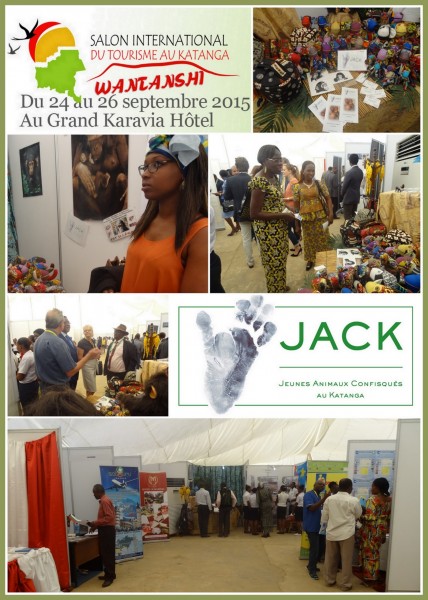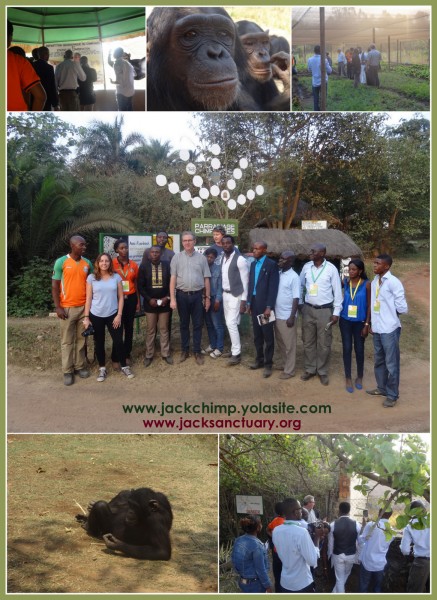 Many thanks to  Palma Okapi Tours for the organistion of this surprising event and kudos to Isaac who made that event real ! It was a wonderful experience to all of us!