Dear All,
Today I wish to introduce fabulous people all over the world who have decided to  help J.A.C.K.
Catherine lives in Miami, Florida. She is a chimp lover and regularly uses her skills to collect money for great apes centres. Together with a friend, Francine,  Catherine has founded 'Memories Greeting Cards'.

End of April, Catherine asked me some nice pictures of the chimps of our sanctuary. A few days later, Jak but also Dian, Maïka, Zamba & Doguy, Jacky, Wanza, Kina & Tongo had been selected to become the ambassadors of J.A.C.K. through magnificent  cards and bookmarks.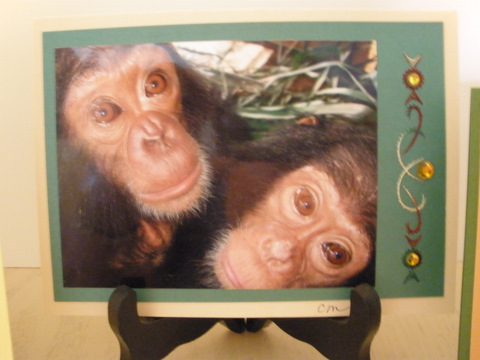 Know that each card and bookmark has been hand embroidered by Catherine herself with the best quality Sulky and DMC threads.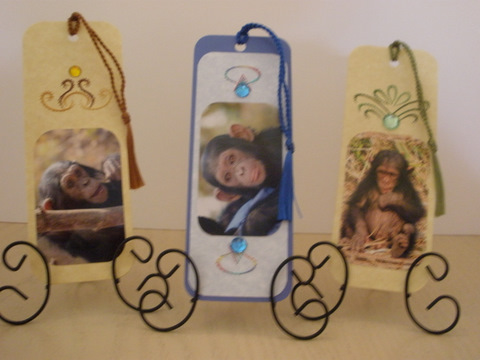 The orphan chimpanzees of J.A.C.K. are extremely grateful for this initiative as all proceeds (USD 200) for this set of cards and bookmarks have been donated to our sanctuary to expand night quarters.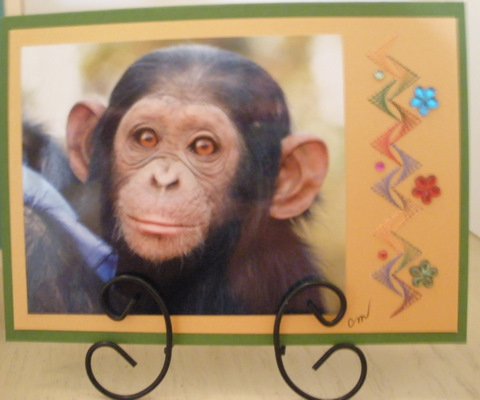 Thank You Catherine for your Kindness, Devotion and Love for these wonderful creatures. We are so proud of your work, so proud of YOU!
Keep up the great work!
The Chimps of  J.A.C.K.