Dear All,
I know, I 've remained silent for the last few weeks. Lots of things are currently taking place  at JACK and the main event is the construction of two new night enclosures for the growing chimps of our Refuge.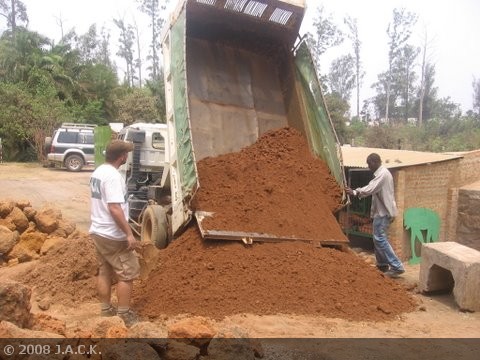 As recently mentionned, our friend arrived from France and works started a few weeks ago thanks only to the woderful contribution of the Sweden Chimpanzee  Trust.
Despite the heat (49° C/120° F), "Francky" is working extremely hard together with the welder (Georges) and the bricklayers. Works must be finished before the rainy season begins end of October !!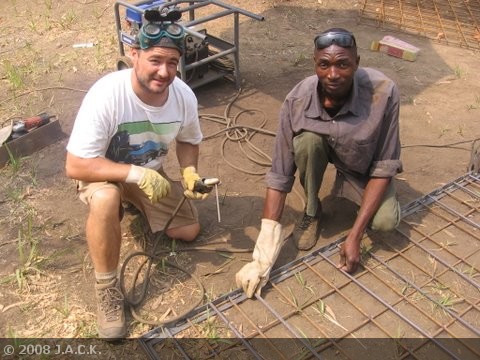 Francky and Georges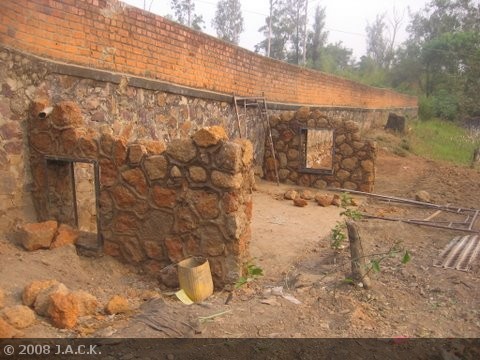 Within a few days, the 13 chimps of JACK's main group will discover their new quarters and I'm sure it'll be an immense surprise to them. Even Coco and Mwisho who still are in quarantine will have the opportunity to move and to appreciate new enclosures. I'll send you the pictures to share these particular moments with all of you !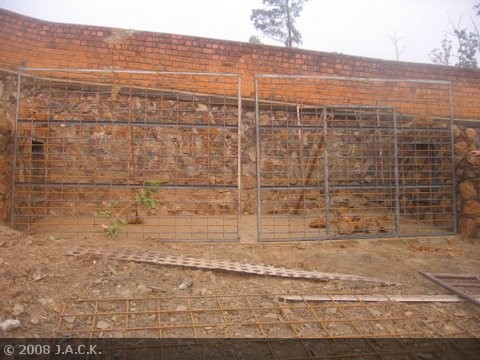 As to answer to Christine's question in regard to raising money to pay back Francky's ticket: yes, we do have an adoption program. But, the collected funds go straight to the orphans only. We can't use these donations for any other purpose and that's why we suggested the friends of JACK on Wildlife Direct to help us…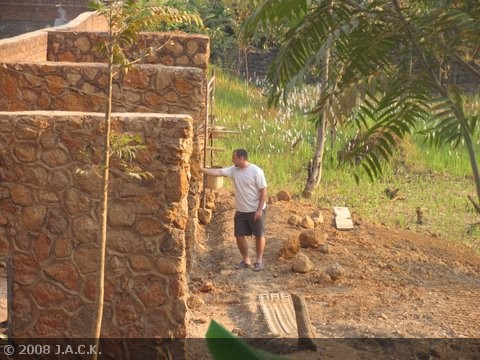 Roxane