J.A.C.K. stands for Jeunes Animaux Confisqués au Katanga – Young Confiscated Animals in Katanga . It is a self-funded NGO set up by Franck and I in 2006 in Lubumbashi , capital of the Southern Congolese province of Katanga .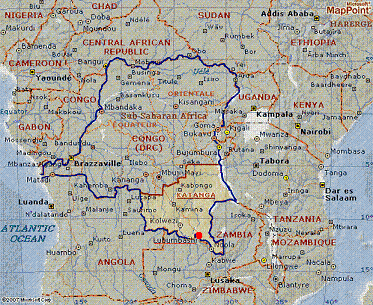 DRC & Katanga
What you must know before I start telling you our story is that DRC had ratified CITES agreements protecting Great Apes in 1976 and that, since then, nothing has been done to protect Chimpanzees throughout Katanga .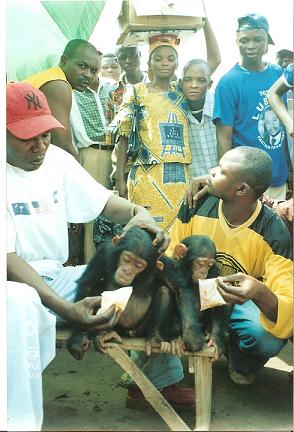 Chimps for sale on a market (2006)
For years, we have seen babies used as pets in expatriate families, and we have witnessed these poor little ones being sold for small change on the streets of Lubumbashi .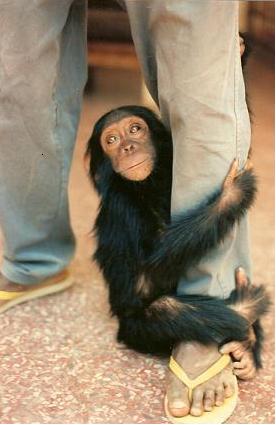 Chimp for sale, 1995
 Over the past 13 years, Franck has recorded alarming observations of ape infants arriving in Lubumbashi for the local 'pet' demand or heading for Zambia and South Africa for international trade.  In 1995, Franck asked worldwide wildlife conservation institutions to do something. But, the answer was: "DRC (former Zaïre)  is a dangerous country: due to its political unrest,  no action can be taken". It was clear that nobody wanted to help nor to be involved.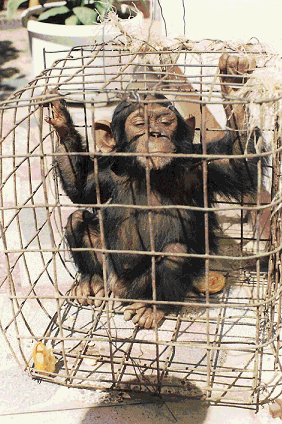 Chimp for sale, 1996
Franck's informal report emphasized two main appalling facts which, unfortunately, are still valid today:
(1) Per month, about 3 babies are passing through Lubumbashi . If you keep in mind that an estimated 10 animals die for every baby taken, an average of 30 chimpanzees die per month and over 400 are lost from the wild every year… Over the ten year period since records began, therefore, the traffic through Lubumbashi alone accounts for in excess of 4000 chimpanzees lost…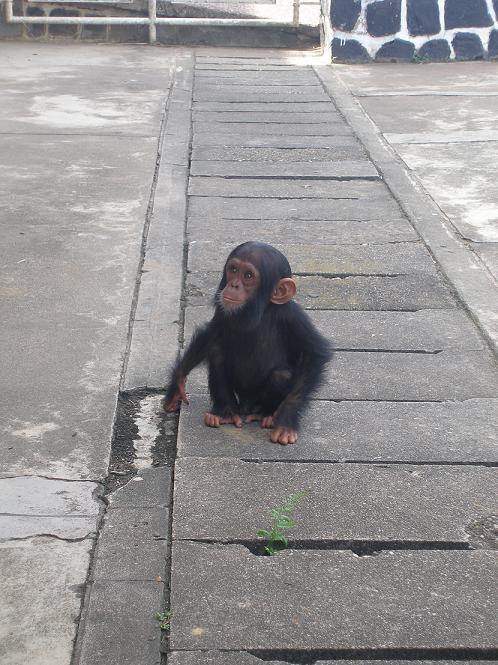 Baby chimpanzee for sale at Kindu market
(2) Poachers do capture young infants on demand. People "ordering" young chimpanzees are expatriates, but also members of the Congolese Army and other "high ranking" Congolese who use their uniforms or their power to detain, smuggle and sell little chimpanzees.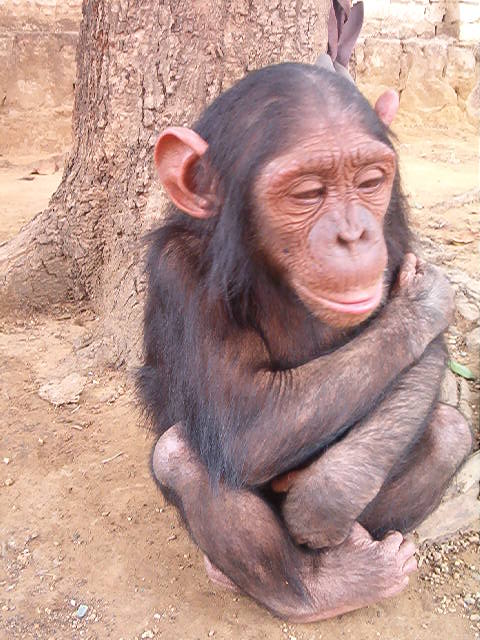 Beaten up, hardly fed and died as authorities couldn't seize him; this poor little one belonged to a Congolese soldier.
It is not in the local mentality to protect wildlife. Most of the country is underfed and eats what can be eaten. A good example of this can be seen in their Swahili language: the word for "wildlife" ("nyama ") is the same word used for "meat". Great Apes are a valuable dish in Northern and Western DRC , and also in the North of Katanga.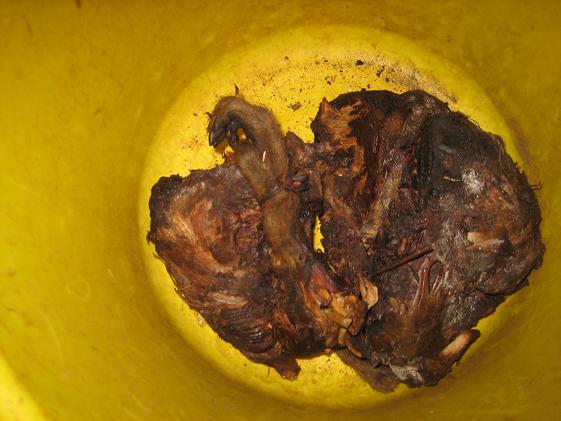 Bushmeat
People here just ignore that Chimpanzees and Great Apes are protected and continue their ancestral habits of hunting and killing these wonderful animals.  One Congolese tribe believes that if you cook and crush the bones of an ape, the child who will drink this powder will be as strong as the chimpanzee that was assassinated…. Local beliefs are still very strong, mainly in the forests, and do play a part in  the Great Ape extinction.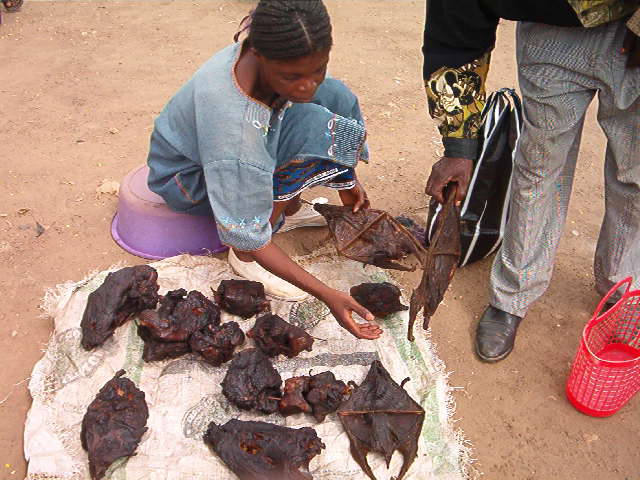 Bushmeat
So, Franck and I couldn't stay observing and see all these horrible things happen here in Lubumbashi. We wanted to do something to help Great Apes. Therefore, our Chimpanzee Refuge Centre was created in 2006 and the NGO J.A.C.K. now exists to facilitate wildlife confiscations by the authorities through providing a safe place for the orphans to live for the time being. Another post is coming soon about the way we really started, as here, you'll see, life can sometimes be very tough!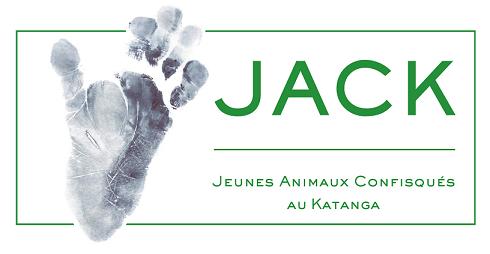 J.A.C.K.
Dear Theresa, thank you so much for your prayers and for your donation (100$). More details on Jac and the other 12 orphans will be posted soon.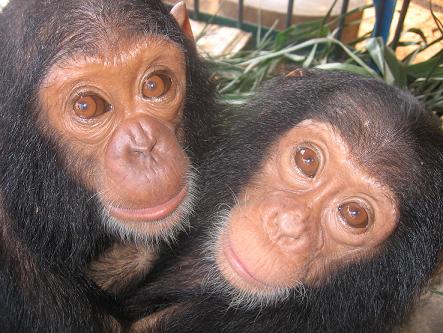 Zamba & Doguy